TenthSeedZed32

Admin

So... the charger for my Wii U GamePad is kaput. From what I can tell, it went through some serious electrical burns at some point, melting the outer plastic and thus rendering it both unusable and unsafe.
Does anyone have any help and advice re:making sure I am able to charge my GamePad? I'm only a few games away from completing my Nintendo eShop library to my liking, and thus do not want to "get rid of my console". Thanks.
ShanaNoShakugan
TenthSeedZed32 likes this post
Amufungal

Admin

@TenthSeedZed32
Yes Amazon sells extremely cheap third party Wii U charging cables and Wii U AC adapters that are of reasonable quality.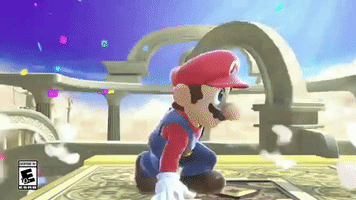 TenthSeedZed32 likes this post
TenthSeedZed32

Admin

@ShanaNoShakugan
@Amufungal
Thanks for the advice.
Just out of interest, does the charging port on the GamePad use a certain type of proprietary connector? I bought one of those 35th anniversary Mario Game & Watch units last week, and the connector appears to be the same shape.
____________________________
Ready for new details on Zed's backstory? Origin of Zed: The Tenth Seed - Coming Soon!
***
What happens when you take an animé series written by some random dude from Down Underland and abridge the Brocc out of it until it's a hilarious, muddvak cheesy, spoiler-fuelled self-parody that puts even the Butt Mode Super-Shorts to shame?

Well, you get... whatever the Brocc this mess calls itself...


Crystals of Silveria Abridged: Now "broadcasting in syndication" right here on WiiWareWave!


DISCLAIMER:
The author takes no responsibility for any split sides, tear shortages and lack of walls of the fourth kind. Seriously,
the entire thing is one giant SPOILER WARNING
, so click the above link with caution.
Permissions in this forum:
You
cannot
reply to topics in this forum