Towafan7

Admin

~~~~~~~~~~~~~~~~
An Old-School Challenge That Sabotages The PS4!
~~~~~~~~~~~~~~~~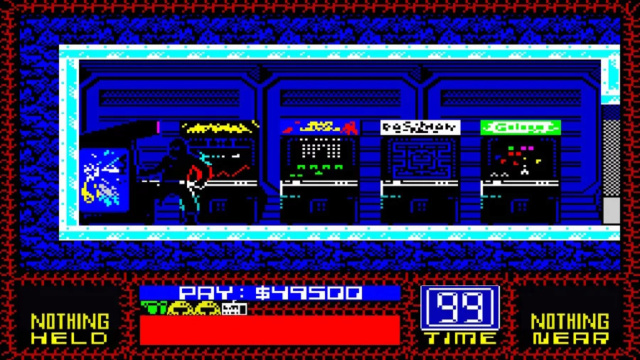 Developed by Clive Townsend and published by SimFabric Games, Saboteur is a re-release of a 1980's Commodore 64 action-platformer with additional content. The game was exceptionally fun at the time of its original release, but does it still provide a fun experience in 2020? We think so, even if the game hasn't well it is still an enjoyable experience and here's why!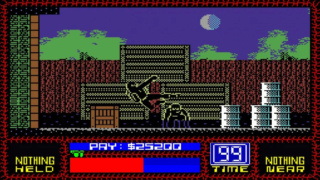 The gameplay is simple enough, you must stealthily infiltrate locations, gather items, and avoid enemies if possible. You can defeat enemies, but your ability to survive is dependent on avoiding as many enemies as you can. There is a good deal of new content in this re-release of Saboteur including new stages, remixed music, and leaderboards. The controls in the game are a bit unresponsive, but aren't a big enough issue to affect the score we'll be giving the game!
The difficulty is pretty challenging so don't expect to breeze through the game's campaign straight away. The audio-visual presentation is terrific in this game with excellent retro vibes and fits the game well! The sound effects are admittedly terrible, but that's more an issue with the era the game originally released in rather than an issue with the game itself. You can choose different versions of the game as well, including the Commodore 64 version which is a nice touch!
Bottom-Line: With fun gameplay, and a ton of new content, Saboteur for the PS4 is a top-notch remake of the game, and though the game show's its age it's still a fun romp and as such we give Saboteur for the PS4 a solid to good level of recommendation!
~~~~~~~~~~~~~~~~
Score: ★★★★★★★½☆☆ 7.5/10
~~~~~~~~~~~~~~~~
~~~~~~~~~~~~~~~~
#Review
#CliveTownsend
#SimFabric
#Action
#Platformer
#PS4
#PSN
#Retro
~~~~~~~~~~~~~~~~
Permissions in this forum:
You
cannot
reply to topics in this forum