KeAfan7

Admin

~~~~~~~~~~~~~~~~~~~~~~~~~~~~~~~~~~~~~~~~~~~~~~~~~~~~~~~~~~~~
Being Exiled Has Never Been So Good!
~~~~~~~~~~~~~~~~~~~~~~~~~~~~~~~~~~~~~~~~~~~~~~~~~~~~~~~~~~~~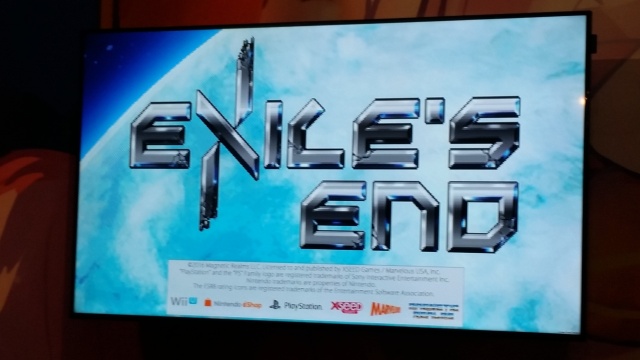 XSEED Games has announced that they're bringing Magnetic Realms Studios' Metroidvania-style action-adventure title Exile's End to the Wii U eShop later this year!
Inspired by classic cinematic platformers such as Another World which was remastered and released on the Wii U eShop, Exile's End will provide players with a deep retro-style story unlike anything we have seen in quite some time! Anyways what do you think about this announcement? Be sure to check-out the trailer and as always feel free to leave us your thoughts in our comment section below!
~~~~~~~~~~~~~~~~~~~~~~~~~~~~~~~~~~~~~~~~~~~~~~~~~~~~~~~~~~~~
~~~~~~~~~~~~~~~~~~~~~~~~~~~~~~~~~~~~~~~~~~~~~~~~~~~~~~~~~~~~
~~~~~~~~~~~~~~~~~~~~~~~~~~~~~~~~~~~~~~~~~~~~~~~~~~~~~~~~~~~~
#E3
#WiiU
#eShop
#ExilesEnd
#XSEED
#Platformer
~~~~~~~~~~~~~~~~~~~~~~~~~~~~~~~~~~~~~~~~~~~~~~~~~~~~~~~~~~~~
Permissions in this forum:
You
can
reply to topics in this forum