Towafan7

Admin

~~~~~~~~~~~~~~~~~~~~~~~~~~~~~~~~~~~~~~~~~~~~~~~~~~~~~~~~~~~~
A Quest Full o' Dragons!
~~~~~~~~~~~~~~~~~~~~~~~~~~~~~~~~~~~~~~~~~~~~~~~~~~~~~~~~~~~~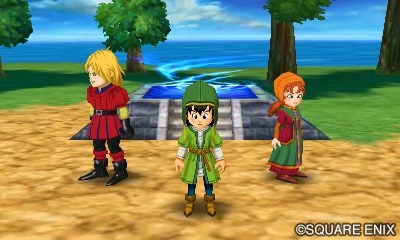 Square Enix announced during today's Treehouse broadcast that Dragon Quest VII will finally be hitting the North American 3DS eShop on September 16th of this year! They also stated that their team didn't plan on localizing the game until vocal fans brought to their attention how much of a demand there was for the series in the western hemisphere! There's no word on when the game will be hitting the European eShop, but we'll let you know as soon as we find out!
Anyways are you looking forward to this excellent looking JRPG? As always be sure to let us know in our comment section below!
Source: Nintendo Life.
~~~~~~~~~~~~~~~~~~~~~~~~~~~~~~~~~~~~~~~~~~~~~~~~~~~~~~~~~~~~
#E3
#3DS
#eShop
#Retail
#JRPG
#SquareEnix
#DragonQuestVII
~~~~~~~~~~~~~~~~~~~~~~~~~~~~~~~~~~~~~~~~~~~~~~~~~~~~~~~~~~~~
Last edited by Ichigofan on June 15th 2016, 9:43 pm; edited 2 times in total
Permissions in this forum:
You
cannot
reply to topics in this forum