Towafan7

Admin

~~~~~~~~~~~~~~~~~~~~~~~~~~~~~~~~~~~~~~~~~~~~~~~~~~~~~~~~~~~~
Chrono Dragon Fantasy VII Cross!
~~~~~~~~~~~~~~~~~~~~~~~~~~~~~~~~~~~~~~~~~~~~~~~~~~~~~~~~~~~~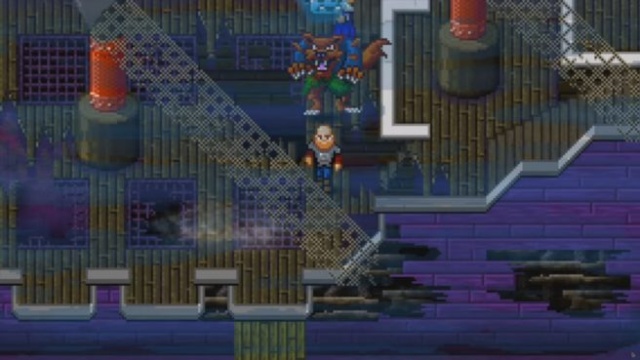 Muteki Corporation and Choice Provisions have announced that their retro-inspired JRPG Dragon Fantasy: The Black Tome of Ice will finally be hitting the Wii U and 3DS eShops in North America next week! The price-point for the game hasn't been confirmed yet. The original Dragon Fantasy game titled The Volumes of Westeria released last July on the Wii U and 3DS eShops and was very reminiscent of the early NES Final Fantasy and Dragon Warrior games. Dragon Fantasy: The Black Tome of Ice , however is more reminiscent of SNES classics such as Chrono Trigger and Secret of Mana with an active battle system, group techniques, etc.
Here's the official trailer for the game:Here's the official overview of the game:
Official Overview wrote:Join Ogden and the heroes of Westeria in this classic JRPG epic, Dragon Fantasy: The Black Tome of Ice. Travel through the frozen wastelands of Tundaria, experiencing action-packed battles without random encounters, using spatially aware Area-of-Effect attacks and power moves.

Travel by pirate ship, defending against enemies in thrilling ship-to-ship rock monster combat! Defeat oncoming hordes of demons and huge bosses that threaten the entire world of Dragon Fantasy!
~~~~~~~~~~~~~~~~~~~~~~~~~~~~~~~~~~~~~~~~~~~~~~~~~~~~~~~~~~~~
What did you think of the trailer and which version of the game do you plan to download "if any" next week? As always be sure to let us know what you think in our comment section below!
Source: Nintendo Everything.
~~~~~~~~~~~~~~~~~~~~~~~~~~~~~~~~~~~~~~~~~~~~~~~~~~~~~~~~~~~~
#WiiU
#3DS
#eShop
#MutekiCorp
#ChoiceProvisions
#DragonFantasyII
#TheBlackTomeOfIce
~~~~~~~~~~~~~~~~~~~~~~~~~~~~~~~~~~~~~~~~~~~~~~~~~~~~~~~~~~~~
Permissions in this forum:
You
cannot
reply to topics in this forum