Clαππαd

Moderator

Fun for the whole family:
Cocoto Magic Circus 2 is a shooting gallery game that is fun to play together with the entire family and is completely child friendly so parents needn't worry about the little ones seeing or doing something inappropriate in this game.
The game lets you create up to 4 profiles and there are a few different modes of play such as exploration and survival which are both fun. The game has 6 different worlds each with several levels of play.
The controls are easy to use, but if you have small children playing with you I would suggest having them use a Wii remote instead of the gamepad. For teens and adults both options are good choices and neither have bad layouts!
Cocoto Magic Circus 2 is fun and safe to play together with your small children, but you won't have the same fun alone or playing with just adults, but even so it's not a bad game by any means.
Visually the game looks a little bland, but it does have cute characters and bright colors that the kids will love so it works for this game. The music is very whimsical and is most definitely geared towards children, but is upbeat enough that adults won't mind the tunes either.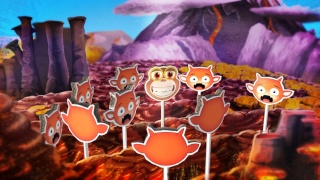 I believe that this is a good game for families with small children, but even adults who enjoy shooting galleries will like the game so if you fit either of these two categories you should consider Cocoto Magic Circus 2, but at $29.99 it might be a little expensive for some people.
Score:
7/10
____________________________
I'm in love with love!
Permissions in this forum:
You
cannot
reply to topics in this forum