ZezHylia
There hasn't been a 3D Classics release for the eshop in a long time.
Is Nintendo going to release more eventually?
KokorOtaku

Super Coinage!

This helpful member has earned 25,000 WiiWareWave Coins!
I hope so, heres a
It's of ones I'd buy for my 3DS:
PAC-Man, DigDug, Nazo no Mursamejou, 3D Hot Rally (don't know why this one isn't out yet, makes the most sine) devil world, shin ONI ga Shima, donkey kong 3, Famicom detective
____________________________
I feel unaccomplished and need to give my heart out. Where's my Kokoro no Tomo?
Rena Ryuugu Fanboy
Nintendo has said that they are done with the 3-D Classics.
____________________________
"Friends. Those companions you speak of are only friends during those fun, yet unimportant times. When painful times come, they won't be your ally."
Rena Ryuugu - Higurashi no Naku Koro ni.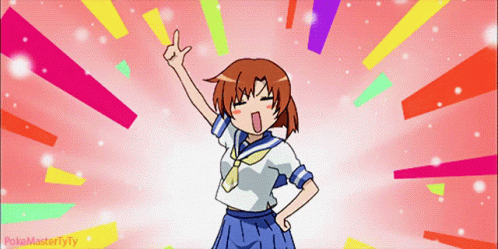 NINTENBRO
I'm very baffled as to why Nintendo didn't decide to make, "Super Mario Bros.," available as a 3D Classic. I completely understand, "Super Mario Bros.," will still provide a distinct charm and unique experience in handheld form, but the lack of 3D effects seems like an oversight and a really big missed opportunity. Also, I seriously believe, "Super Mario Bros.," would look a lot more attractive as a 3D Classic. The majority of 3DS owners probably already own, "Super Mario Bros.," on the Wii VC. I just don't believe the handheld functionality and convenient accessibility provides enough of a reason to warrant as much of a purchase. I mean, it's Super Mario Bros.! The franchise that made Nintendo famous and the company they are today. I don't see why, "Super Mario Bros.," wasn't the very first 3D Classic available in the eShop!? Come on! It's Super Mario Bros.! If any Nintendo franchise deserves a 3D Classic transformation, it's this one! With such a selection of new, original and otherwise inaccessible VC and 3DSWare titles available on the eShop, "Super Mario Bros.," would've benefited greatly from a fresh coat of 3D paint to set it apart.

____________________________
Follow me on MiiVerse: NINTENBRO82
DarkGeon
Apparently creating the 3D Classics is 10 times as hard as just porting the original game over to the 3DS, and is just as hard as it is making an original 3DSWare game. They had to cancel 3D Classics: Tennis because it didnt work out as planned. It's a shame though - I would love to buy more. :3
NINTENBRO
September 2nd 2012, 7:38 pm
DarkGeon, I don't understand how that's even relevant, when every 3D Classic was already available on the Wii VC in it's orignal form.

____________________________
Follow me on MiiVerse: NINTENBRO82
Permissions in this forum:
You
cannot
reply to topics in this forum