Andy
October 6th 2011, 4:23 pm
Every time I watch a horror movie, I find myself very scared... of how stupid the characters in the movie are acting! Their ridiculous behavior has no place in a truly hair-raising, interesting, and horrifying movie. If you wake up one day and find yourself in a horror movie, follow these rules if you want to A) not die, and B) not be in a lame horror movie:

1. Never run upstairs and lock yourself up in your room. This rule is inspired by Scream, the greatest horror movie of all time. Unfortunately, lead character Sidney breaks this rule, even though she knows better.

2. Do not hold a knife while running. It's a very helpful weapon to have, but what if you trip on a Lego, fall, and accidentally stab yourself? Everyone would be like "Wow, death by murderer! Oh, wait. Death by Lego. How embarrassing."

3. If you have a gun, hold onto it. If you don't, it's very likely you will end up shot by your own gun. Come on!

4. Avoid creepy houses. If the walls are bleeding and there's a mysterious old woman appearing on the top floor and everyone in the small town where it's located looks like they're straight out of Texas Chainsaw Massacre...maybe don't buy the house?

5. Remember to TURN the doorknob before you push it. Typical error in horror movies. I understand they're freaked out, but have you really forgotten how to open a door?

6. When the tables have turned and you're about to kill the killer, don't get emotional. Just get it done! I'm telling you, that guy will get you before you get him, so enough with the dramatic pauses.

Bonus Tip: Just avoid creepy everything! If you sense that something's wrong, just walk away. Backwards if you have to. Don't wait until it's too late and you're all going to die.

What's the most annoying horror movie mistake?
NINTENBRO
October 6th 2011, 4:33 pm
Everything above and also don't be casted in Scream 4. lol
NINTENBRO
October 6th 2011, 6:11 pm
7) Don't keep looking behind you if your being chased through a wooded area. Your bound to trip and fall over a fallen tree branch or the underbrush. lol

"Is he still behind me? Is he still behind me? Oh! Crash! Boom! Ow! Yup he's still behind me."
Andy
October 6th 2011, 6:16 pm
Lol! Great way to put it. XD
____________________________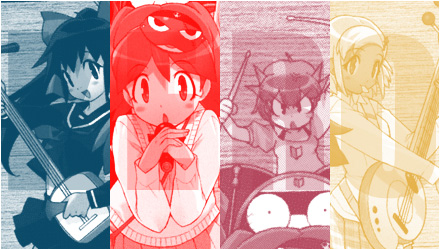 NINTENBRO
October 6th 2011, 6:32 pm
Thanks Andy, I thought you'd like that. (<:

____________________________
Follow me on MiiVerse: NINTENBRO82
KingreX32

Admin

October 6th 2011, 7:00 pm
More rules to add.
Ladies when running away from the monster or killer for the love of god could you quit tripping over random objects.

Dudes stop being brave for your girl it will likly get you killed. So if you hear a creepy sound coming from the basement Dont go towards it run away from it.

Awesome article dude
____________________________
Nintendo Network ID: KingreX32
http://kingrex32.webs.com/
NINTENBRO
September 18th 2012, 3:52 pm
I always thought this thread would've been more active, but it never caught on with any of our other members. This topic was also created around a time when WiiWareWave was much more active than it is now. Oh, how so many members have left us since then.

____________________________
Follow me on MiiVerse: NINTENBRO82
Tasuki
September 18th 2012, 6:29 pm
Never ever say I will be right back and go off somewhere alone. Chances are you wont be coming back.

Its never the person you suspect that is the killer or killers so go with the ones who dont seem to be the killer type.

Oh yeah and if the phone gets disconnected get out of the house immediately instead of trying to communicate some other way.
Amufungal

Admin

Super Coinage!

This helpful member has earned 25,000 WiiWareWave Coins!
September 18th 2012, 8:58 pm
It goes without saying, but dont let a zombie eat you
Oh and don't trust a person who was supposed to be dead, but mysteriously shows up to save you from the only survivor besides yourself, because that's the killer
Aussiegamer
September 18th 2012, 9:08 pm
Don't panic and run off because your best friend will die when he tries to return you to the group. D-:
Permissions in this forum:
You
cannot
reply to topics in this forum