KingreX32

Admin

September 9th 2011, 7:54 pm
Ok so a few of you guys know I had a laptop and it died on me, causing me to have to return to posting from my wii. That laptop was on its last legs anyways. it was made in 2002 and had like 7 previous owners before it came to me. Anyways i got some good news today. I may be getting an even better one.

With Windows 7, a builtin webcam and a dual core processor with Live built right it. Dont get too excited though as I MAY!!!! be getting it. And not for a few months. So fingers crossed. Also the catch with this is the new Laptop I MAY be getting dosent have photoshop on it. So until i get back that program I can no longer work on the Wiiwarewave Youtube commercial or make custom logos or sigs.

So thats that. Keep your fingers crossed.
____________________________
Nintendo Network ID: KingreX32
http://kingrex32.webs.com/
Andy
September 9th 2011, 8:00 pm
Yay!!
____________________________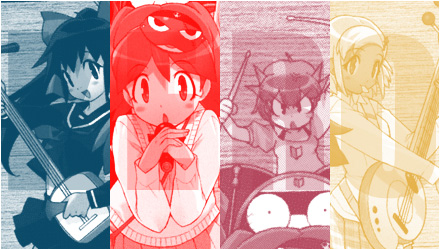 SheldonTheGenius
September 9th 2011, 8:11 pm
Godd news I hope things work out for you
edit hahaha I meant to say good lol I sounded like a veggie elder from Monster Hunter Tri XD
KingreX32

Admin

September 9th 2011, 9:53 pm
Like i said dont get your hopes up. I may not even get it.
____________________________
Nintendo Network ID: KingreX32
http://kingrex32.webs.com/
Permissions in this forum:
You
cannot
reply to topics in this forum