MechaFreiza
September 8th 2011, 6:16 pm
I can't wait until youtube gets fixed so I can try it out.....hey it looks like it plays video to given the screen on it so maybe you should archive your older podcasts on it after it's been running for a while
KingreX32

Admin

September 8th 2011, 6:19 pm
____________________________
Nintendo Network ID: KingreX32
http://kingrex32.webs.com/
MechaFreiza
September 8th 2011, 6:22 pm
By accident but the site says members don't have the privilege to edit thier own topic
Andy
September 8th 2011, 8:59 pm
I'll be more than happy to edit it for you! Me and Jnes5 are still working on the podcasts. We haven't told anyone when the podcast release date will be, but untill then, it will have to be a secret!
____________________________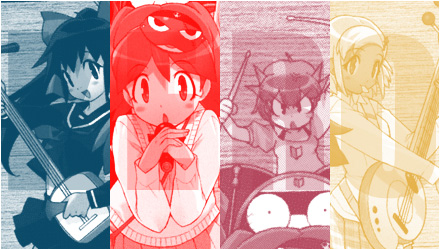 Pyrafan7

Admin

September 8th 2011, 9:18 pm
you are going to pm me about a release date RIGHT?!
Jnes5
September 9th 2011, 12:16 am
Fixed !

____________________________
If you only have these two choices, which one will you choose ? to have a game with no story ? or to have a game with the most ridiculous, boring, cliché-filled and horrible story ever ?
Do games need to be epic ?... or fun ?...
Wii #: 0018 2269 1524 9019 (codename Jnes)
Also on PSN ! PSN: jnesDX
Permissions in this forum:
You
cannot
reply to topics in this forum