KeAfan7

Admin

Super Poster!

This member has made a splash by posting over 10,000 messages and comments in our community!

Mega Coinage!

This kind user has earned over 50,000 Coins! Happy posting!
~~~~~~~~~~~~~~~~
Headliners Making A Splash!
~~~~~~~~~~~~~~~~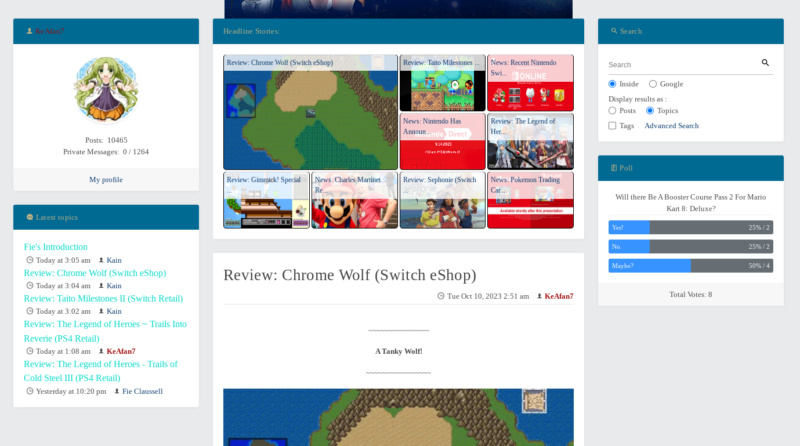 If you've visited our portal page this morning, you likely noticed a fairly substantial change in the latest update to our website! All of our headlines are now tidily listed above our latest articles list! The snazzy looking feature only lists the nine most recent articles so you will still need to scroll down to see articles 10-20, but this should be a convenient function for those of you whom regularly visit our website and want to see what's new!
What do you think of this latest update to our website? As always be sure to let us know in our comments section below!
Update: The number of comments are now listed in the Headline Stories block "shown below:
What do you think of the tweak to the feature? Let us know in the comments section below!
~~~~~~~~~~~~~~~~
#WiiWareWaveNews
#SiteUpdate
#Website
#Administration
#NewFeatures
#WiiWareWave
~~~~~~~~~~~~~~~~
Last edited by KeAfan7 on October 24th 2023, 11:25 am; edited 4 times in total
ShounenMania, DigiDestined, Warlock in love, Kenshin A-Go-Go, Akatsuki, Otaku, Zatchbell and like this post
Permissions in this forum:
You
can
reply to topics in this forum