Clαππαd

Moderator

~~~~~~~~~~~~~~~~~~~~~~~~~~~~~~~~~~~~~~~~~~~
U Must Wait A Little Longer.
~~~~~~~~~~~~~~~~~~~~~~~~~~~~~~~~~~~~~~~~~~~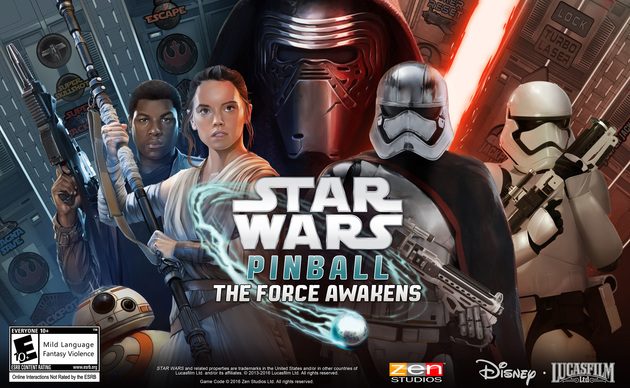 Zen Studios has for the most part done an admirable job at supporting their Wii U games with most of the dlc that they release on other platforms, albeit usually releasing later on the Wii U.
This appears to be the case with the newest Star Wars Pinball dlc pack known as The Force Awakens Pack. It includes two tables ~ The Force Awakens and Might of the First Order ~ and is coming to the PlayStation 3, PlayStation 4, PlayStation Vita, Xbox One, Xbox 360, Mac, Windows 10, Steam, iOS, Android, and Amazon mobile devices next week. Both the Wii U and 3DS are missing from that list, however the studio has assured its fans that the Wii U is still being supported:
Zen Studios wrote:Regarding Wii U, we're definitely still supporting the system, but at this time we have not revealed plans for The Force Awakens Pack on Wii U. We'll be sure to alert the Wii U community as that changes.
Though falling short of a literal confirmation of the new pack's arrival on the Wii U, it does seem to suggest that the new pack and more dlc will be on the way to the Wii U versions of Zen Studios' games eventually!
Are you looking forward to future Zen Pinball dlc? We'd love to see your opinions in the comments below.
Source: Nintendo Life.
____________________________
I'm in love with love!
Permissions in this forum:
You
can
reply to topics in this forum