SkywardL

Admin

The official Nintendo of Europe
Twitter page
reveals the release date for Donkey Kong Country Returns 3D,
May 24, 2013
.
There is no announcement for North America release date from neither NOA Twitter nor Facebook page as of yet.
Update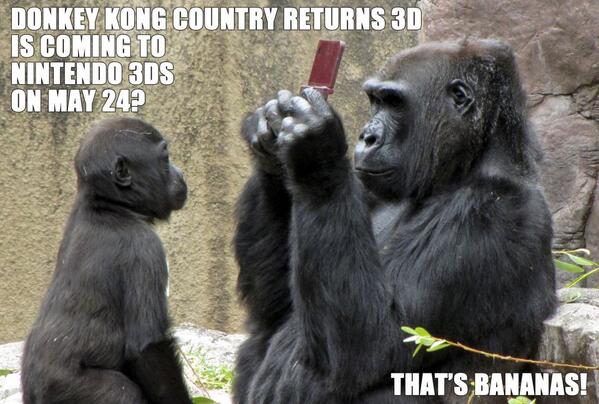 The image was shown from the official NOA Twitter page confirms that the game will also come here on May 24, 2013. It's also confirm that we'll be turn into apes if we buy the game.
Last edited by SkywardL on March 15th 2013, 6:19 pm; edited 1 time in total
____________________________
Twitter
Wii U NNID: SkywardL
3DS Friendcode: 1590 - 4719 - 1381
Permissions in this forum:
You
can
reply to topics in this forum