Rena Ryuugu Fanboy
November 30th 2012, 7:53 pm
I've been watching them on Hulu and they're simply amazing! Even better than the games!
____________________________
"Friends. Those companions you speak of are only friends during those fun, yet unimportant times. When painful times come, they won't be your ally."
Rena Ryuugu - Higurashi no Naku Koro ni.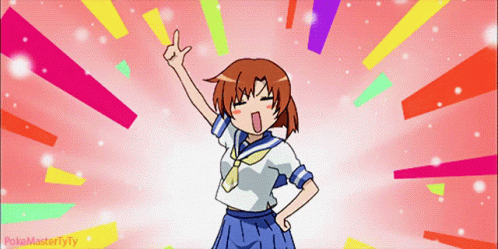 Chickgoboom
November 30th 2012, 8:26 pm
KeAfan7

Admin

Super Poster!

This member has made a splash by posting over 10,000 messages and comments in our community!

Mega Coinage!

This kind user has earned over 50,000 Coins! Happy posting!
December 2nd 2012, 3:16 am
I'm watching season 2 on Hulu atm.
FuManchu
December 7th 2012, 1:34 pm
Hell yeah I have and I own all of the games too so if you need help with any Blue Dragon game just pm me or create a help thread for the game you need help with and I'll help you out.
Staroceancrazy

Admin

Super Coinage!

This helpful member has earned 25,000 WiiWareWave Coins!
December 14th 2012, 1:36 pm
I have it is good stuff!
Permissions in this forum:
You
cannot
reply to topics in this forum