+7
Itsame
catfood
NINTENBRO
Bazooka
Towafan7
Chrono_Cross
Greenario
11 posters
Greenario
New to the forum, not new to the Wii or forums in general though XD.
Don't have a 3DS at the moment either but have toyed around with one. Looking forward to speaking with other Nin10doh fans
____________________________
True gamers have passed the
gamer quiz
.
Chrono_Cross
Welcome! I hope you find everything easy to find and have a blast here at WiiWareWave.

If you have any problems or questions, please don't be afraid to Private Message myself or any other moderator or even use the Contact button at the bottom of every page.
Towafan7

Admin

Welcome to WiiWareWave.
Bazooka
Hi it's nice to met ya
NINTENBRO
Ah... A new member is in our midst. Welcome to WiiWareWave my friend.

____________________________
Follow me on MiiVerse: NINTENBRO82
catfood
Greetings and Salutations greenario.
Itsame
Welcome to the next big gaming site.

____________________________
It was a night like this 40 million years ago..........I.....I walk the dinosaur I walk the dinosaur...........Open the door get on the floor everybody walk the dinosaurs!!!....
Song from the Super Mario Bros. movie!
Megatron2000
Andy
____________________________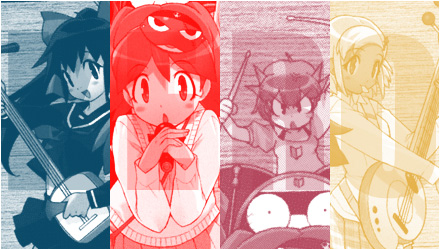 Elza
Marth
March 11th 2012, 11:20 pm
Permissions in this forum:
You
cannot
reply to topics in this forum