+5
Andy
KingreX32
Marioman18
Staroceancrazy
guapochalupa02345
9 posters
guapochalupa02345
October 14th 2011, 7:07 pm
Hey I'm Jonah but you can call me Gua, or Fark, or faggot, whatever you want i don't really care lol. I was a part of the infamous Gaming Forum and i'll try to be as active as i can on here.
Staroceancrazy

Admin

October 14th 2011, 7:45 pm
Hello it's nice to meet ya!
It looks like rukiafan dropped the censoring gua you would have bursted out in laughter, everytime someone would post crap it would change to crab
Marioman18
October 14th 2011, 11:06 pm
Hey Chalupa I thought I recognised you from somewhere
I'm a member at Gaming Forum too but stopped going there because shortly after I joined everyone stopped posting
Marioman18
October 14th 2011, 11:11 pm
OMG are you wearing a bra on that picture you're using for an avatar
well that was hilarious thanks for the laugh dude
KingreX32

Admin

October 15th 2011, 5:23 am
____________________________
Nintendo Network ID: KingreX32
http://kingrex32.webs.com/
Andy
October 15th 2011, 7:08 am
____________________________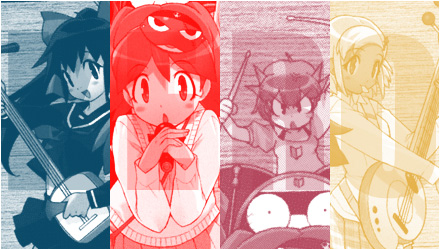 Sneaker

Admin

October 15th 2011, 7:43 am
Welcome to WiiWareWave. Aout the crab censoring, I removed that one. It annoyed the crap out of me.
Sakura chan
October 15th 2011, 12:00 pm
Hello I'm Sakura Yukina in real life so I thought my screen-name avatar and signature were fitting. I'm looking forward to seeing your posts

____________________________
Bleach 2004-2012.
Naruto/Naruto Shippuden 2004-????
One Piece 2003-????
MechaFreiza
October 15th 2011, 3:20 pm
Booyaa welcome to WiiWareWave
FuManchu
October 15th 2011, 3:47 pm
Permissions in this forum:
You
cannot
reply to topics in this forum