+6
RoryLee
Marth
MetroidBlaster
Andy
Sneaker
Elza
10 posters
Elza
October 11th 2011, 3:36 pm
What was the first game you played on your DS, and what were your impressions?
Mine was Advance Wars: Dual Strike, and I was really surprised that a game that used such a familiar formula still felt fresh and new. I thoroughly enjoyed it.

Sneaker

Admin

October 11th 2011, 4:44 pm
I think mine was Polarium, played it for a while, liked it. Bought a new one and never looked back.
Andy
October 11th 2011, 5:22 pm
Mario Kart DS. I was NOT impressed with the graphics.
____________________________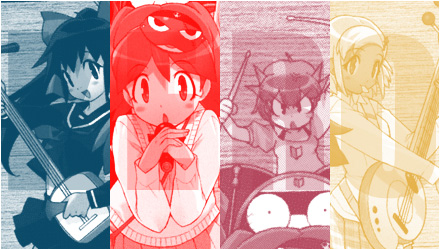 MetroidBlaster
October 11th 2011, 9:17 pm
Marth
January 24th 2012, 2:01 am
Same as Metroid Blaster - Super Mario 64 DS. I purchased the system at launch and not many of the other games appealed to me at the time.
RoryLee
January 24th 2012, 7:17 pm
Kirby Canvas and Super Mario 64 DS. I had fun with Mario 64, but that is the kind of game that just feels right on a home console. And Kirby Canvas is still one of my favorite kirby games of all time. And it showed how to make good use of the touch controls.

____________________________
"Pro-Wrestling is real....People are fake!"
Mr. Anderson

"A goal is not always meant to be reached, it often serves simply as something to aim at."
Bruce Lee

"My wife and I were happy for 20 years. Then we met."
Rodney Dangerfield
KingreX32

Admin

January 24th 2012, 8:08 pm
my first DS game was New Super Mario bros.
____________________________
Nintendo Network ID: KingreX32
http://kingrex32.webs.com/
FM_Alchemist
New Super Mario Bros. was my first DS game.

____________________________
Alchemy the science to create something by giving up something of equal value. This law is called equivalent exchange.
Tasuki
My first DS game was Castlevania Dawn of Sorrow. In fact Castlevania DoS WAS the reason I bought the DS in the first place. I just finished Aria of Sorrow on GBA and my friend told me that DoS was a direct sequel so I had to play it. At that time I worked two doors down from a Gamestop so I went in there on my break and bought the original DS and DoS.


Tinglemaster
I think my first DS game was Zelda Spirit Tracks and I was not impressed...
Permissions in this forum:
You
cannot
reply to topics in this forum