Search found 2 matches for NipponIchiSoftware
by Towafan7

on December 5th 2018, 9:21 pm
Search in: PS4 Retail Reviews
Replies: 22
Views: 740
~~~~~~~~~~~~~~~~
Bewitching Tides?
~~~~~~~~~~~~~~~~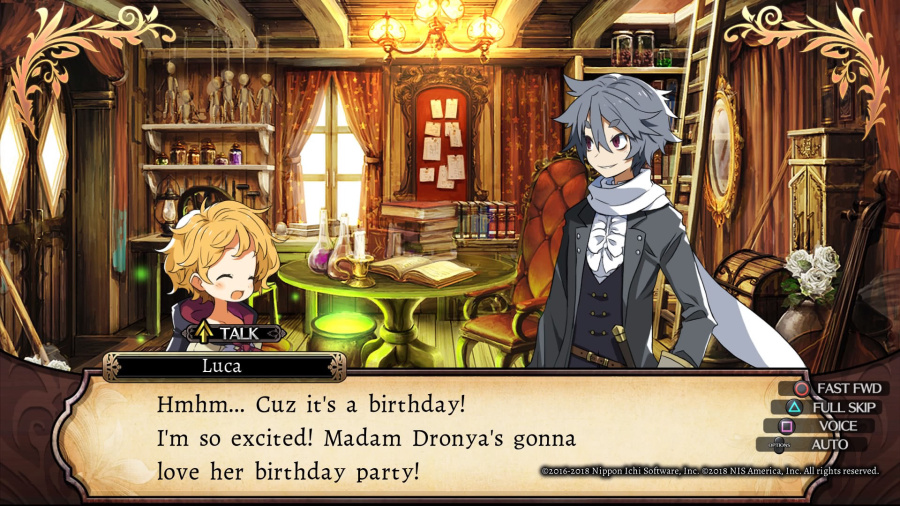 Developed by Nippon Ichi Software and published by NiSA, Labyrinth of Refrain: Coven of Dusk is a dungeon crawling RPG that has a bewitching theme, no really! Is this unique witch theme enough to entrance you into loving the game? Probably not, but it has other things going for it, though even still it's only enough to make the game a decently enjoyable experience and here's why: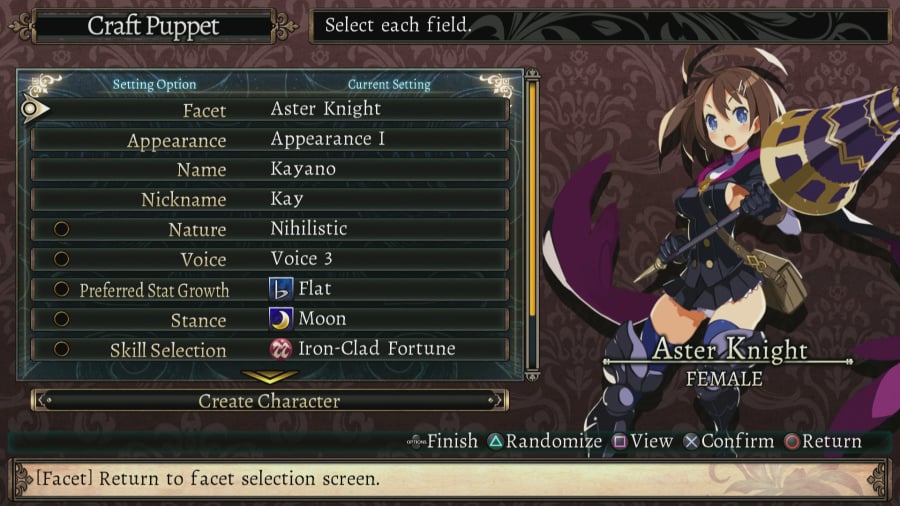 The story in Labyrinth of Refrain is pretty unique which is both good and bad. In-terms of storytelling the game falls flat, but the dialog is hilarious at times and there are serveral unexpected plot-twists that will catch you completely off guard which is the sign of good story progression, but some of the voice overs are just barely passable and some of the lines are cheesy as heck which does hurt the game's overall score.
The gameplay in LoR:CoD is pretty enjoyable with a few unique quirks, but overall the developers played it safe and as a result the gameplay is average at best. The few unique elements are enjoyable at least including the ability to pay the leader of the caravan a certain amount of mana to get her to pass decrees that boost stats and or add new gameplay elements to the game among other bonuses. Then the puppetry aspect where your puppets a.k.a. party members can lose limbs which affect their stats and other unique attributes really adds to the overall experience of the game!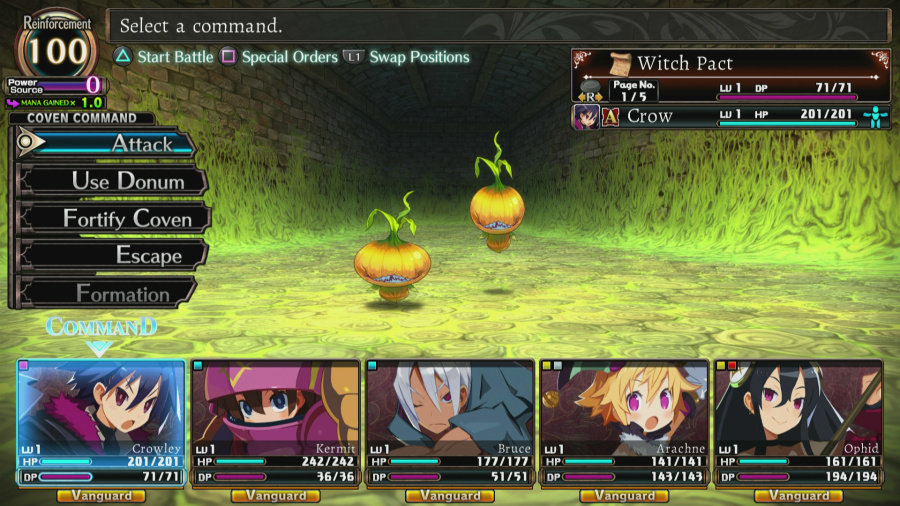 Then the dungeon itself is quite impressive and has many traps and other dangers that require you to tread new floors carefully or risk being wiped out. The battles are standard fare, though the enemies are quite unique and have a wide array of attacks and skills that will test any would-be adventurers skills!
The game is quite difficult so expect to be thoroughly challenged. The game is very long as well clocking in at over 50 hours in length so don't expect to beat this during a weekend binge! The controls are also quite intuitive and easy to learn which is always a good thing in our opinions!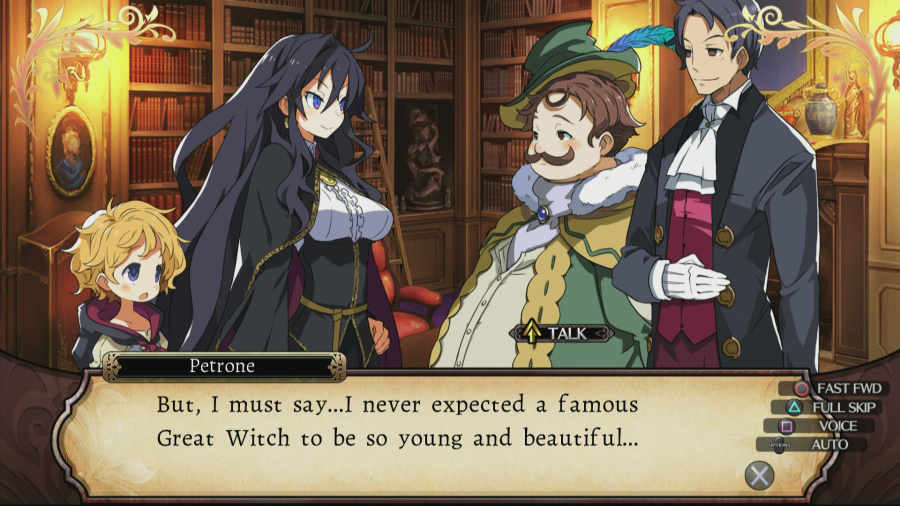 The audio-visual presentation in Labyrinth of Refrain: Coven of Dusk is above average with excellent dungeon designs both in sensibility and visually, the music is also terrific, the only thing that is somewhat of a letdown are a couple of the voice actors, but overall the audio-visual presentation is good to great!
Bottom-Line: With solid albeit uninspiring gameplay, superb story, excellent audio-visual presentation, and top-notch controls, Labyrinth of Refrain: Coven of Dusk can be fun at times, but the developer played things far too safe and as a result the gameplay feels far too similar to other games in the genre. Overall we give the game a decent to solid level of recommendation.
~~~~~~~~~~~~~~~~
Score: ★★★★★★½☆☆☆ 6.5/10
~~~~~~~~~~~~~~~~
~~~~~~~~~~~~~~~~
#Review
#NipponIchiSoftware
#NiSA
#PS4
#Retail
#DRPG
#FirstPerson
~~~~~~~~~~~~~~~~
by Towafan7

on October 31st 2017, 7:37 pm
Search in: Vita Retail Reviews
Replies: 14
Views: 840
~~~~~~~~~~~~~~~~
A Frightening Tale of Friendship & Togetherness!
~~~~~~~~~~~~~~~~
Developed by Nippon Ichi Software and published by Nis America, Yomawari: Midnight Shadows is a creepy game that proves that friendship can overcome anything, with a heartfelt premise like that it must be a fantastic game, right? Continue reading the rest of our review to find out!
The story of Yomawari: Midnight Shadows follows two girls trapped in a nightmarish hell where ghosts and other supernatural creatures are running rampant in their hometown. They must reunite and work together for there to be any hope for them to figure out what has happened to their town and to survive. The gameplay and settings in Yomawari: Midnight Shadows are surprisingly eerie and gave us plenty of jump-scares during the course of the game.
Basically the flashlight you obtain early on in the game allows you to see spirits and other dangers, however you can't fight them and instead must hide until the creatures or spirits who spotted you give up their search. This stealth element is pretty enjoyable, but doesn't always work if a certain creature knows where you are so it's best to get a little distance between you and the immediate threat before hiding if at all possible. There are times where certain key items are needed to distract certain spirits or ghosts, but if you are an old-school gamer this will pose little to no problems at all.
The controls in the game are straightforward and easy to learn while the difficulty can be quite unforgiving if you aren't used to  retro-style stealth-based adventure games. The game is fairly short as we beat the game in under 10 hours though it might be possible that we didn't fully explore the game's areas. The game is PSTV compatible which is always a plus in our opinions!
The audio-visual presentation is superb as expected from Nippon Ichi Software! The pixel art is flawless, the dim lighting adds to the eeriness of the game, especially if you play the game with the lights off in your room as the developer intended.  The character and enemy models as well as the world itself look gorgeous as Nippon Ichi put alot of love and attention into the intricate details that give this game and series a distinct level of uniqueness that will leave a lasting impression.
The soundtrack is mostly ambient, but it really adds to the eeriness of the game. It might not be all that memorable, but it's still nice to hear nonetheless. Some of the sound effects such as screams, heartbeats, and other spooky sounds really add to the overall experience we had with the game!
Bottom-Line:
With great gameplay, flawless controls, and a fantastic audio-visual presentation, Yomawari: Midnight Shadows will draw you in from beginning to end with it's spooky gameplay and charming visuals. If you're a fan of retro adventure games this is a must-have! We give Yomawari: Midnight Shadows for Vita a good level of recommendation!
~~~~~~~~~~~~~~~~
Score: ★★★★★★★★☆☆ 8/10
~~~~~~~~~~~~~~~~
~~~~~~~~~~~~~~~~
#Review
#NisAmerica
#NipponIchiSoftware
#Adventure
#Yomawari
#Vita
#PSTV
#Gaming
~~~~~~~~~~~~~~~~