Search found 4 matches for Puzzler
by Towafan7

on July 7th 2019, 12:40 pm
Search in: Headline News Stories
Replies: 15
Views: 246
~~~~~~~~~~~~~~~~
Labyrinthian Platforming At Its Finest!
~~~~~~~~~~~~~~~~
Developed by Nippon Ichi Software and published by NIS America, Lapis x Labyrinth is platformer with RPG elements, great aesthetics, and unique gameplay, but is it worth diving into? We think so and here's why:
The gameplay in Lapis x Labyrinth is absolutely bonkers, but in an ingenious and highly enjoyable way. There are tons of genres crammed into this title ranging anywhere from puzzle to platforming and even JRPG elements and the gameplay elements meld together seamlessly. The story is hilarious and fun as expected from a game developed by Nippon Ichi Software so expect to have an enjoyable romp!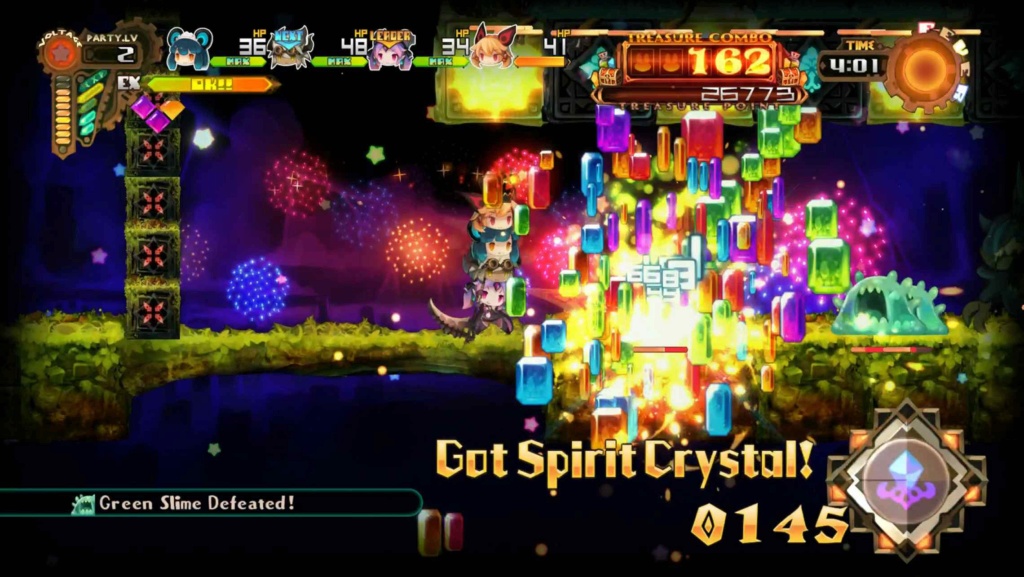 There are a ton different enemies in the game and the bosses are creative and a blast to take down! The controls are intuitive and easy to learn and the game's difficulty is nicely balanced! There are tons of skills and a balanced leveling system that adds a JRPG feel to the game as well.
The audio-visual presentation is superb with gorgeous character and enemy models, gorgeous level designs, and a fantastic soundtrack it's hard to not love this game!
Bottom-Line: With great gameplay, intuitive controls, and a fantastic audio-visual presentation it's hard to not immediately be immersed in Lapis x Labyrinth's amazing world and there's no real negative aspects to the game! Overall we give the game a good to great level of recommendation!
~~~~~~~~~~~~~~~~
Score: ★★★★★★★★¾☆ 8.75/10
~~~~~~~~~~~~~~~~
~~~~~~~~~~~~~~~~
#Review
#NipponIchiSoftware
#NISA
#PS4
#Retail
#PSN
#Platformer
#Puzzler
#Action
#JRPG
~~~~~~~~~~~~~~~~
by Towafan7

on February 17th 2019, 11:31 am
Search in: PS4 Retail Reviews
Replies: 21
Views: 741
~~~~~~~~~~~~~~~~
Lying Has Never Been So Fun!
~~~~~~~~~~~~~~~~
Developed by Nippon Ichi Software and published by NIS America, The Liar Princess And The Blind Prince is a heartfelt tale about a wolf with a beautiful voice and a prince who is accidentally blinded by the wolf and their journey to restore his eyesight! Continue reading our review to find out why we highly recommend the game to all PS4 and Switch owners!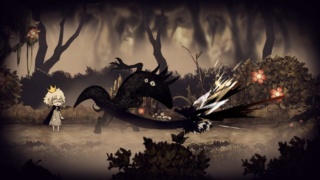 The story is most certainly the strong point of the game and is absolutely amazing! The storybook style storytelling is gorgeous, will the script is touching and at times, enchanting! The downside is the game is quite short so you'll likely wish there was more content, but what is there in-terms of story is nearly flawless!
The gameplay is the weak-point, but is still solid. Basically it's a puzzle-based platformer and its mechanics are excellent, though there isn't a whole lot of variety between the various stages which holds the game back from getting a perfect score. The game can easily be beaten in a few hours and there are a couple of different endings which adds a bit of replay value to the game.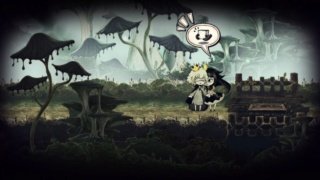 The controls in the game are pretty easy to learn and are quite simple to master to be quite honest, and while the platforming aspects are for the most part exceptionally easy, the puzzle elements can be quite sadistic at times so expect some mind-bending puzzles that might leave you scratching your head for a spell or two.
The audio-visual presentation is nothing short of amazing, whether it's the storybook cutscenes, the gorgeous artistic backgrounds in the stages, the superbly detailed characters and enemies, or the amazing soundtrack, it's top-tier stuff and is nearly perfect!
Bottom-Line: With an amazing story, solid gameplay, excellent controls, and a nearly flawless audio-visual presentation, The Liar Princess and The Blind Prince is a great game that is worth looking into if you're an owner of a PS4 or Nintendo Switch the only downside is that the game is quite short. Anyways we give The Liar Princess and The Blind Prince a good to great level of recommendation!
~~~~~~~~~~~~~~~~
Score: ★★★★★★★★½☆ 8.5/10
~~~~~~~~~~~~~~~~
~~~~~~~~~~~~~~~~
#Review NipponIchiSoftware #NISA #PS4 #Switch #Retail #Platformer #Puzzler #StoryDriven #Atmospheric
~~~~~~~~~~~~~~~~
by armerocks

on December 21st 2018, 6:36 pm
Search in: PSVR Reviews
Topic: Review: Arca's Path (PSVR)
Replies: 17
Views: 799
~~~~~~~~~~~~~~~~
Arca's Path of Fun!
~~~~~~~~~~~~~~~~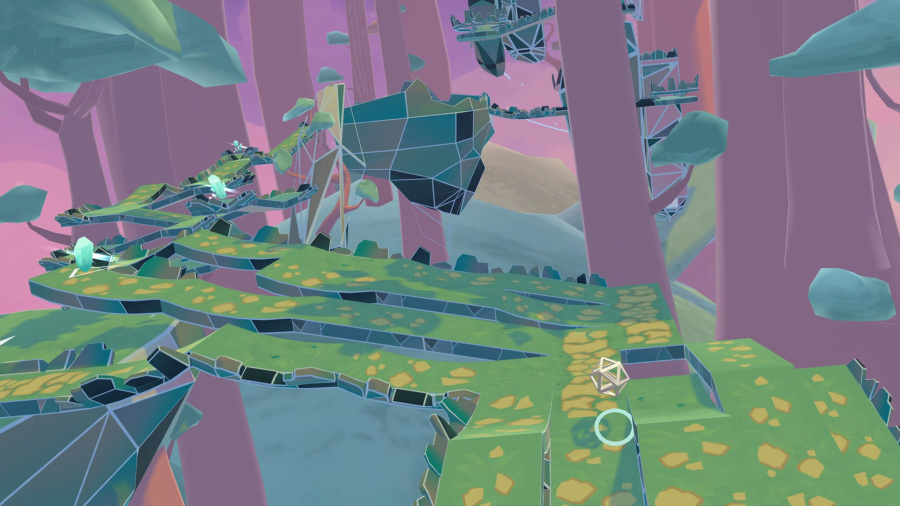 Developer: Dream Reality Interactive.
Publisher: Rebellion Games.
Price: $19.99.
Let's see Where do we start? Well first of all the game is a peaceful
puzzler
game that has you controlling a sphere with your head or helmet so to speak. I found the puzzles to be rather simple at least up to the 6th level, after that it became a little more complicated, but not anything that would really make it difficult. The only challenge you'll face is if you are collecting all the crystals in order to unlock the time trial mode and even that is only a little more difficult, but only because you have to backtrack a bit sometimes. Other than that Arca's Path is a very peaceful game that you can play when you are tired of playing fighting games or rpg's, or whatever else you may fancy.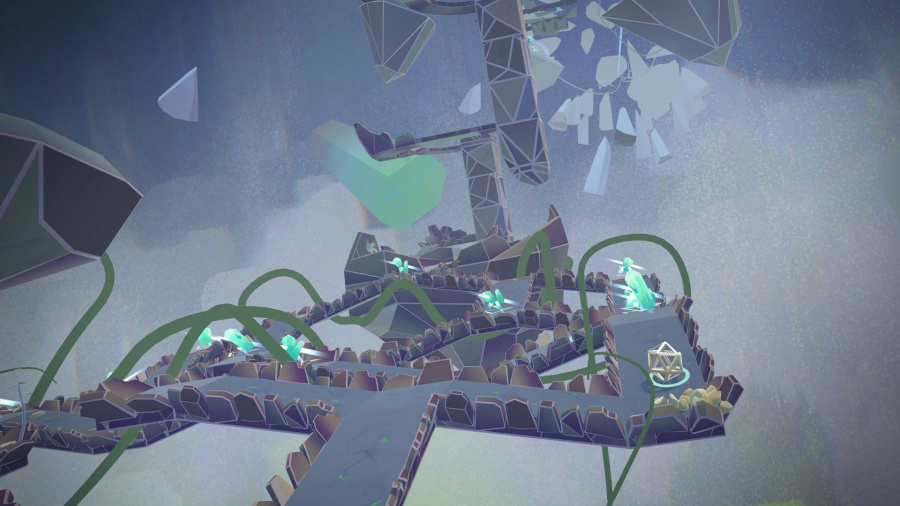 The game has 25 levels and visually it looks nice and I don't think it would make anyone get sick playing it because it's very easy on the eyes. The colors are not too bright so if you're not used to playing vr or get motion sickness easily, this game is a good game to start with while you get adjusted to the PSVR. There isn't much to the story the main character in the game is a girl that seems to live in a junkyard of sorts and finds a mask that transports her into a virtual world where she controls a sphere, uhm then some guy charges the mask again after a while so she can continue using it, which then turns out the guy is some kind of machine and forces the girl to keep wearing the mask  and thus the levels keep going.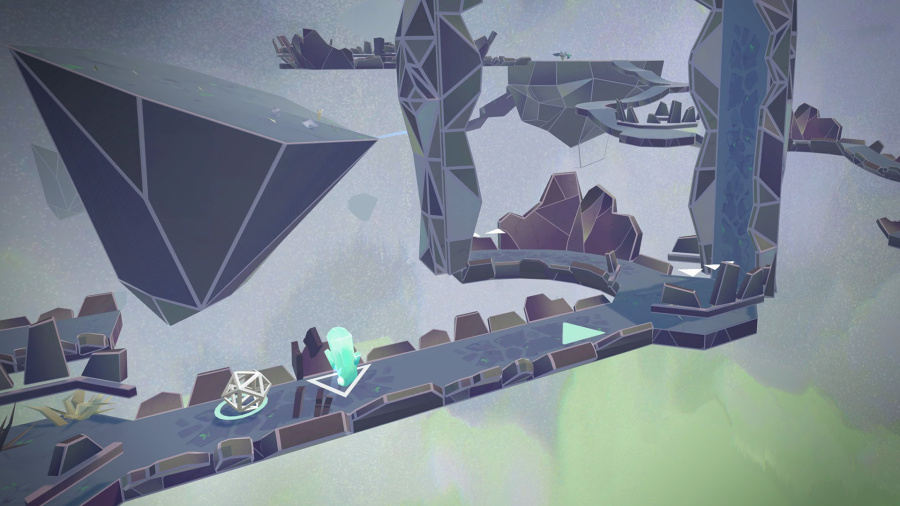 For $20 it's not such a bad price for the game, I personally would wait for a discount but like I said it's reasonably priced, and seems like the developers worked hard at making a fun and simple game that anyone could enjoy. Unfortunately what it does lack is challenge, the stages mostly are very short and only seem longer if you're looking for the crystals which don't really serve much of a purpose since all they do is unlock a time trial that is really just for you because there no online leader board if you're aiming for that.
The music isn't anything to exciting since its meant to be a relaxing game so you mostly hear relaxing music that sometimes are just random sounds, and since you don't need the controller to play the game you could probably eat while playing if you wanted to, but good luck not making a mess haha.  But in all seriousness the game is good, but it's just not a game I would personally pay $20 for, not because it's bad, rather it's because I prefer a bit more of a challenge from a puzzle game.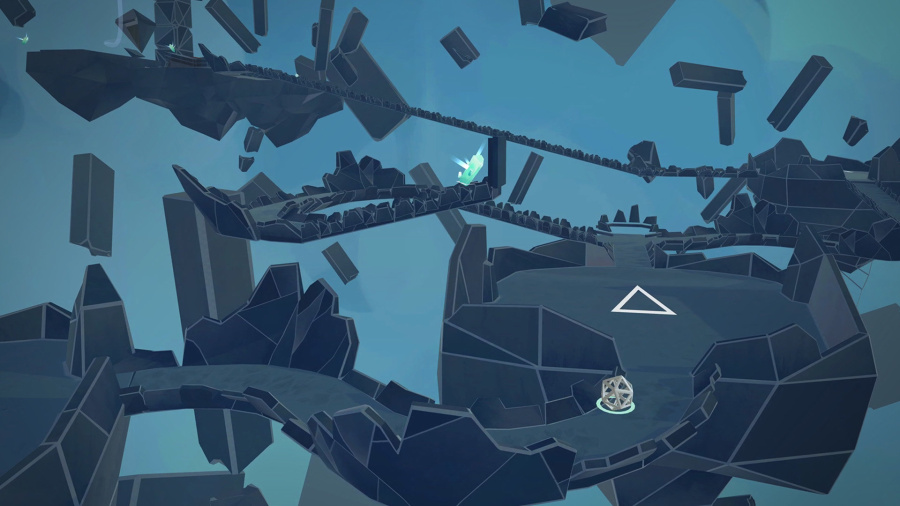 Bottom-Line: With good gameplay that is both relaxing and fun, functional controls, pleasant visuals, and an atmospheric soundtrack Arca's Path is a fun little puzzler for the PSVR and is a good choice to get yourself acclimated to VR games if you're not used to them yet. The only real drawback to the game is that it just isn't very challenging. We give Arca's Path a solid level of recommendation.

~~~~~~~~~~~~~~~~

[b]

Score: ★★★★★★★☆☆☆ 7/10
[/b]
~~~~~~~~~~~~~~~~
~~~~~~~~~~~~~~~~
#Review
#ArcasPath
#DreamRealityInteractive
#RebellionGames
#PS4
#PSVR
#PSN
#Puzzler
~~~~~~~~~~~~~~~~
by Towafan7

on April 9th 2016, 12:48 pm
Search in: Wii U eshop Reviews
Replies: 6
Views: 1399
~~~~~~~~~~~~~~~~~~~~~~~~~~~~~~~~~~~~~~~~~~~~~~~~~~~~~~~~~~~~
Decent Match-Three Action.
~~~~~~~~~~~~~~~~~~~~~~~~~~~~~~~~~~~~~~~~~~~~~~~~~~~~~~~~~~~~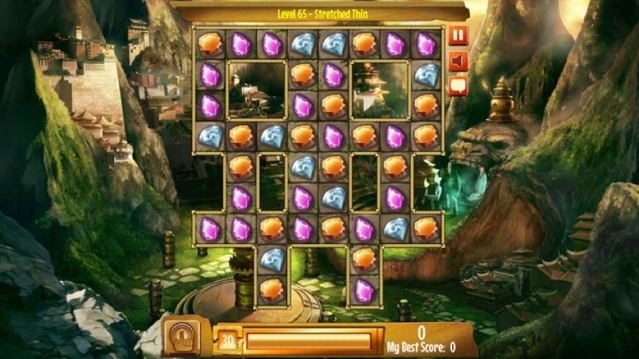 Developed by PlayEveryWare and published by iWin games, Jewel Quest is a simple yet highly challenging match-three style
puzzler
that will test your skills and can be a decent amount of fun for short-bursts, however how does it hold-up against its competition? Continue reading to find out!
The gameplay in Jewel Quest is simple, you must match three or more jewels to make matches to light up the puzzle board. The objective is to light up every space on the board within a set amount of time. The puzzle boards get progressively more difficult with each stage that's cleared and gets extremely challenging near the end of the 72 stages. You can also match three or more coins to earn a wildcard to light up a single puzzle square to help complete the stages!
The touch-screen controls are perfect for this kind of game and are also very easy to master which is good, since precision and speed are necessary for completing the more challenging stages in the game! The Off-TV-Play is also implemented well in this game so expect some quality audio and visuals even if you don't always have access to a television set!
Visually the game is a mixed bag, the background images in the stages are quite detailed and look nice, however the jewels and puzzle boards look very dated and are missing that HD shine which is very unfortunate, the audio on the other hand is nice with simple sound effects and an excellent soundtrack that definitely sets the mood for the game! Overall the audio-visual presentation is above average if you take everything into account!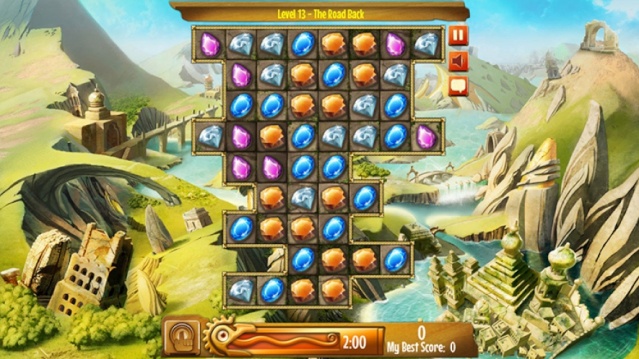 Bottom-Line:
With solid gameplay that's both simple yet extremely challenging, flawless controls that work well with the game, and a superb soundtrack, Jewel Quest is a game that most fans of the puzzle genre will likely find quite enjoyable, however the visuals aren't on par with most modern games in the genre and as such it does slightly hurt the game's overall score. Regardless we still give Jewel Quest a solid level of recommendation to our fans!
Price: $4.99
~~~~~~~~~~~~~~~~~~~~~~~~~~~~~~~~~~~~~~~~~~~~~~~~~~~~~~~~~~~~
Score: ★★★★★★★☆☆☆ 7/10
~~~~~~~~~~~~~~~~~~~~~~~~~~~~~~~~~~~~~~~~~~~~~~~~~~~~~~~~~~~~
~~~~~~~~~~~~~~~~~~~~~~~~~~~~~~~~~~~~~~~~~~~~~~~~~~~~~~~~~~~~
#Review
#WiiU
#eShop
#Puzzler
#iWin
#PlayEveryWare
#JewelQuest
~~~~~~~~~~~~~~~~~~~~~~~~~~~~~~~~~~~~~~~~~~~~~~~~~~~~~~~~~~~~