Search found 3 matches for NihonFalcom
by Towafan7

on September 27th 2017, 1:05 pm
Search in: Vita Retail Reviews
Replies: 36
Views: 1618
~~~~~~~~~~~~~~~~
A Deserted Paradise!
~~~~~~~~~~~~~~~~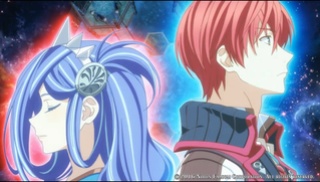 Developed by Nihon Falcom Games and published by NIS America Ys VIII: Lacrimosa of DANA is the eighth numbered entry in the long-running, exploration-heavy Ys series and is one of the best Action-RPG's available on the Vita in our opinions! Why do we hold this game in such high regards? Continue reading our review to find out!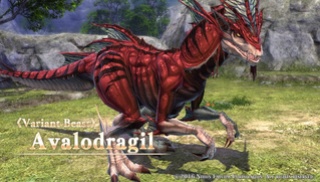 Ys VIII: Lacrimosa of DANA is an Action-RPG at its core, much like previous entries in the series. The game emphasises on exploration and does an excellent job at puting player's into Adol Christin's shoes with its semi open world, complete with various vast ecosystems. The objective in this game is to find survivors from your ship that help you unlock new facilities in Castaway Village as well as helping you remove barriers to reach previously impossible to reach areas of the island!
Along the way you'll face many enemies and a seemingly endless barrage of bosses bent on ending your desperate plan to escape the island. Much like Zelda games you can obtain tools to solve certain issues or reach areas you couldn't before such as high ledges using the double-jump tool or walking across a swamp using a certain other tool. These tools are a core mechanic of the series and really add to the games and in YS VIII things are no different in this regard!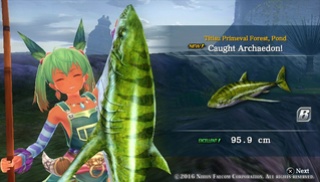 Ys VIII also adds various new minigames such as fishing and interception missions where you must fight off hordes of monsters in a raid-like battle to protect Castaway Village. These add quite a bit of replay value to the game which is always a good thing! Also Ys VIII is easily the longest game in the entire series and can take first-timers upwards to 50+ hours to beat!
The controls are decent, however you might want to remap some of the buttons should you decide to play the game on a PSTV. In-terms of difficulty, Ys VIII ranges from easy on the easiest setting to rage-inducing on the most challenging setting so expect to be able to play at your own level be you a pro or newbie to the series!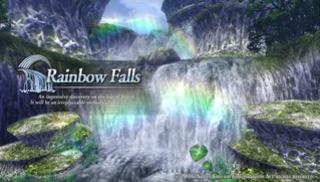 The visuals in the game are among the best we've ever seen on the Vita. The character models are gorgeous and unique with a ton of details while the world itself is lush and full of life. The game quite literally looks like it belongs on the PS3 which blew our minds.  We never imagined that such amazing graphics were even possible on the hardware so kudos to Nihon Falcom for pulling off this hat-trick!
The soundtrack is equally impressive as expected of the in-house Falcom music studio! While not quite as good as the music in The Legend of Heroes: Trails of Cold Steel, it's still top-notch and even has a cameo track from The Legend of Heroes: Trails in The Sky which is a nice touch!
Bottom-Line:
With highly enjoyable and nearly flawless gameplay, tons of content and fun minigames, good controls, and an excellent story, Ys VIII: Lacrimosa of DANA will have any fans of the RPG genre instantly hooked, and the difficulty options, gorgeous visuals, and top-notch soundtrack will keep you coming back for more! Ys VIII: Lacrimosa of DANA is in our opinions one of the very best experiences available for the Vita and as such we give the game a nearly perfect level of recommendation!
~~~~~~~~~~~~~~~~
Score: ★★★★★★★★★★ 10/10
~~~~~~~~~~~~~~~~
~~~~~~~~~~~~~~~~
#NihonFalcom
#NisAmerica
#Review
#YSVIII
#Sony
#Vita
#Gaming
#PSN
~~~~~~~~~~~~~~~~
by Towafan7

on May 27th 2017, 5:45 pm
Search in: PS3 Retail Reviews
Replies: 21
Views: 1584
~~~~~~~~~~~~~~~~~~~~~~~~~~~~
Riding The Trails of Awesomeness!
~~~~~~~~~~~~~~~~~~~~~~~~~~~~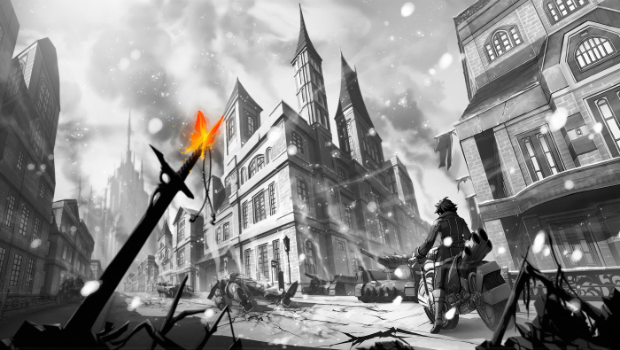 Developed by Nihon Falcom Games and published by XSeed Games, The Legend of Heroes: Trails of Cold Steel II picks up where the first Trails of Cold Steel game left off and is much quicker to pick up in-terms of action, but is that enough to make the game better than its predecessor? We think so and here's why!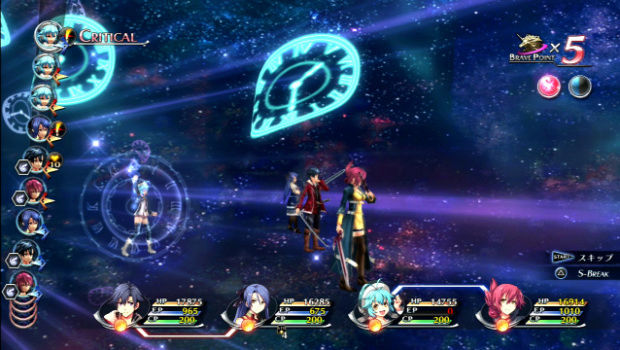 The story picks up shortly after the events at the end of the first game with the protagonist Rean being separated from the rest of his classmates. The story is actually much more fast-paced and dark than the original Trails of Cold Steel title, but does a great job throwing in some comedy and lighthearted shinanigans as well to balance things out!
The gameplay has been tweaked and modified a bit as well. Mech battles also play a bigger role in the game and the world is much more open than in the original ToCS title! Possibly the best aspect of Trails of Cold Steel 2 is the ability to travel across the world in an airship that you'll obtain in Chapter 2! Battle linking is still an important part of battles and you can now unleash a few new techniques further enhancing the series' already strategic battle system!
The music is actually even better in this sequel than it was in volume one which is quite a hat trick given how absolutely sublime the music was in part one of The Trails of Cold Steel trilogy. Some old music tracks return, but there are plenty of new ones added that are just as good! There are also many more voiced cutscenes in this game than there were in Cold Steel one which is fantastic news and adds alot to the overall presentation of the game!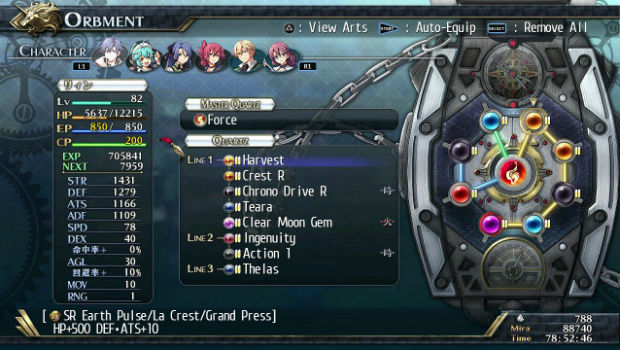 Bottom-Line:
With excellent gameplay, a wonderful story, and a nearly flawless soundtrack, The Legend of Heroes: Trails of Cold Steel II is one of the best JRPG's available on PS3 and we highly recommend the game to all fans of the genre! We give this game a perfect score!
~~~~~~~~~~~~~~~~~~~~~~~~~~~~
Score: ★★★★★★★★★★ 10/10
~~~~~~~~~~~~~~~~~~~~~~~~~~~~
#PS3
#JRPG
#NihonFalcom
#ToCS2
#Review
~~~~~~~~~~~~~~~~~~~~~~~~~~~~
by Towafan7

on February 5th 2017, 12:08 pm
Search in: PS3 Retail Reviews
Replies: 14
Views: 1834
~~~~~~~~~~~~~~~~~~~~~~~~~~~~~~~~~~~~~~~~~~~~~~~~~~~~~~~~~~~
Hitting The Trails of Adventure!
~~~~~~~~~~~~~~~~~~~~~~~~~~~~~~~~~~~~~~~~~~~~~~~~~~~~~~~~~~~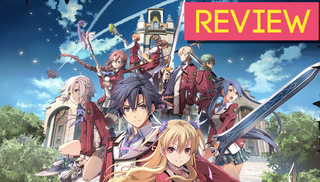 Developed by Nihon Falcom and published by XSEED Games, The Legend of Heroes: Trails of Cold Steel is a turn-based JRPG with a rich story, unique characters, and vibrant world. Does this mean that the game is worth your time and money? Continue reading our review to find out!
________________________________________________________________________________
Trails of Cold Steel is a very strategy oriented JRPG that emphasises teamwork between party members via the Arcus system. This allows players to use special skills during battles and activates certain random skills such as cover and counterattack depending on the party members. These skills can be unlocked by bonding with your party members in many various ways.
Battles themselves are pretty fun with very unique enemies and bosses. The most awesome feature, however isn't even unlocked until the last 30-60 minutes of the game which is definitely annoying and will make you want to race out and purchase Trails of Cold Steel II.
The game features a hodgepodge of mechanics from many classic JRPG's including weapon customization, guild-style quests, turn-based battles, formations, really it feels like it's inspired by the greats of the 90's and early 2000's.
The game's story is both its greatest strength and weakness. The story is very detailed with alot of backstory and lore and character plots and development are top-notch in the game, but story progression in agonizingly slow to the point that the entire 100+ hours in the first game feels like a mere prologue to the second Trails of Cold Steel. Pacing is important and Nihon Falcom failed stupendously with this game. We're not saying it's a bad game, far from it in-fact, however it is a serious enough issue to negatively affect our overall opinions of the game.
The controls are superb as expected and the audio-visual presentation is fantastic in the game! We were hard-pressed to find any songs that we didn't like and the boss theme is at Xenoblade Chronicles level of perfection! The voice acting is somewhat limited and is used mostly during important story scenes and during battles, but what is there is among the best voice acting we've heard from a JRPG in a very longtime! Visually the game looks pretty darn good for a direct port of a Vita title, but don't expect to be blown away.
Bottom-Line:
With excellent gameplay full of strategic possibilities, excellent controls and a nearly flawless sound-track The Legend of Heroes: Trails of Cold Steel will draw most fans of the genre in and the superb voice acting will certainly keep them entertained, however extremely poor pacing of the story will likely be offputing to many gamers. If you have the patience Trails of Cold Steel will certainly be a worthwhile 100+ hour experience!
Price: $39.99
~~~~~~~~~~~~~~~~~~~~~~~~~~~~~~~~~~~~~~~~~~~~~~~~~~~~~~~~~~~~
Score: ★★★★★★★☆☆☆ 7.8/10
~~~~~~~~~~~~~~~~~~~~~~~~~~~~~~~~~~~~~~~~~~~~~~~~~~~~~~~~~~~~
~~~~~~~~~~~~~~~~~~~~~~~~~~~~~~~~~~~~~~~~~~~~~~~~~~~~~~~~~~~~
#Review
#PS3
#ToCS
#NihonFalcom
#XSEEDGames
~~~~~~~~~~~~~~~~~~~~~~~~~~~~~~~~~~~~~~~~~~~~~~~~~~~~~~~~~~~~