Search found 3 matches for IdeaFactory
by armerocks

on July 10th 2019, 7:19 am
Search in: Headline News Stories
Replies: 23
Views: 413
~~~~~~~~~~~~~~~~
Time for the NEP NEP Review of SUPER NEPTUNIA RPG!
~~~~~~~~~~~~~~~~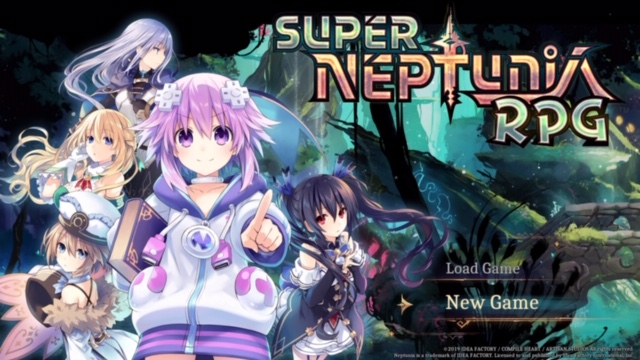 All righty then let's have some fun with this, first things first, the art style backgrounds of this game are just beautiful; I truly like how everything looks. Now then on we go, Super Neptunia RPG is a side scroller platform type of game but the battles are still turn-based just a little different from the usual. Instead of the usual, those with high speed can attack faster.
This game battle system is set with a circle that fills up and as it does, you can attack depending on how many points of charge it has and how many points each attack does, I haven't quite figured out what attack uses how many points other than the effect being larger like higher hit damage or higher healing. The story begins as usual in Neptunia game universe, some being going against the goddesses for whatever reason, usually hates them or think goddesses should no longer rule, but after Neptune and the gang lose they lose their memories and powers and wonder about in this new world were goddesses no longer exist.
Slowly they experience living in a 2d world and thanks to a woman named Chrom and Histoire reunite with one another learning of the true nature of this world with its 2d games and how anything of higher quality has been lost or its against the law of a group named Bombyx Morri, so the group has to regain their memories and their power in order to stop them.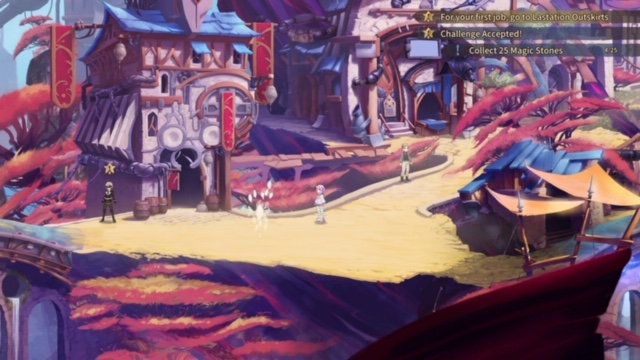 Now the battle system isn't as simple as it sounds since all four characters share the same circle. It means not all of them can attack at once unless you charge enough points to make them all attack. Also, each character has only one attack depending on their position, once you get the other team members they can change positing mid-battle and depending on what position they are in, you press the button for the character you want to take action.
You learn the skill by buying gear and equipping it and learning their skills by gaining skill exp instead of the usual unlock skills by certain levels. There are attack skills, passive skills and skills that add status like regen or blocking certain type of attacks or elements. Also, you need to take into consideration your attacks as well, because if you attack an enemy that has absorb lightning, for example, your meter that charges goes into negative, making you wait even longer to be able to attack. Also, the enemies work the same way.
They have to charge their meter in order to attack, and also, while these fights are technically turn-based, they still run in real time, meaning that if you just leave the meter charging you're going to get attacked only opening the menu stops the fights. There is also the break skill which is a bar that charges as you attack, it charges faster if you hit an enemy with a weakness.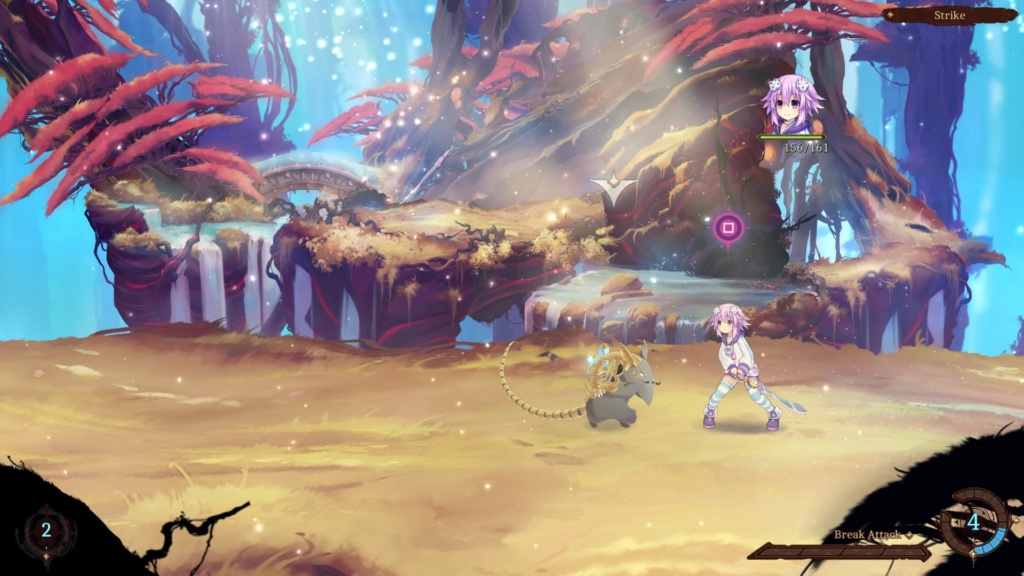 Once you get the goddess power back you can transform like previous games and they have their own unique break skill when they transform as well. Also you should know that due to the meter charging slow these fights usually take very long but you don't have to worry because the game offers the feature to press L2 to speed up the fight and depending how hard you press it's how fast it goes, so if you only want to move the fight a bit faster you only have to slightly press the L2 button or if you in a hurry and just want to end the fight fast then press the whole L2 button to make it go really fast.
Right now there are some audio glitches with the game, which can also be caused by pressing L2, whenever a character attacks, they usually say something but if all enemies die and she's not done, she will say victory line and then finish saying the line when she was attacking for example Neptune has an ice skill that at the end she says "ice cold"  so if I were to speed up fight it would go something like this "get some, (victory line) you can't defeat a protagonist duh!, (attack line) ice cold!" so yea that can be a little annoying for some and at the moment it hasn't been patched yet, same with when everyone levels up at the same time they talk together so you most likely won't understand what they are saying. Sometimes the background music does glitch up but it's rare it hasn't occurred to me that much
Now something I find personally annoying it's that the npcs in this game are extremely limited in what they have to say, as in you can talk to those who have a quest and they will repeat a little of what they want but most other npcs just say this "…" same with the ones you finish a quest once quest done all they say is "….", which is weird because npcs have voice acting and they say hello or something of the sort but speech bubble just says "…" and it's very unusual for an RPG game that has interactable npcs and they say literally nothing.
Something I don't like is that once you pick up a quest while some do give you enough detail to know what to do, some do not, like where you can find said enemy or item. Same with the story. You get a reminder on top of the screen on what you need to do, but it's very limited and if you were not paying attention to the story, you might get a little confused because unlike previous games where they give you like a quick summary of what you last did, this game doesn't. Still, this game is super fun and as usual it's got the making fun of other series or games thing, I won't tell you which to not spoil it.
Something that might bother players and honestly it's really minor, it's that on occasion the game skips a frame which is strange for the type of game this is but it's really not a big deal. Sometimes the victory screen kind of glitches out but its only recently starting to happen. I don't know if it's because of the map, but it's really minor. Also on some parts of the story, the screen stays black, but it's not because the game froze it's just that your suppose to press the x button like if it was continuing a dialogue, but since transition is black you can't tell.
 ~~~~~~~~~~~~~~~~
Score: ★★★★★★★★½☆ 8.5/10
~~~~~~~~~~~~~~~~
~~~~~~~~~~~~~~~~
#Review
#IdeaFactory
#PS4
#Retail
#PSN
#JRPG
#Sidescroller
~~~~~~~~~~~~~~~~
Edited by WiiWareWaveShipBot!
by Towafan7

on March 3rd 2019, 9:46 pm
Search in: PS4 Retail Reviews
Replies: 22
Views: 558
~~~~~~~~~~~~~~~~
A Deep Dive Into Insanity!
~~~~~~~~~~~~~~~~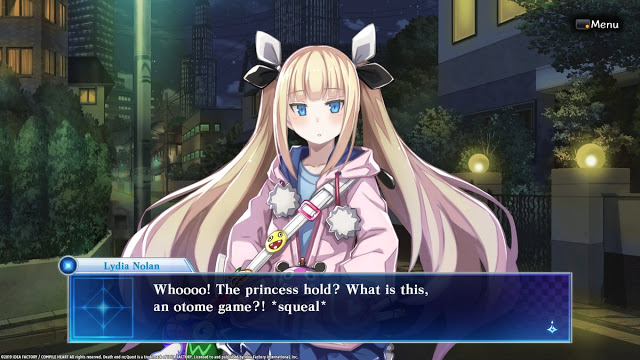 Developed by Galapagos RPG and published by Idea Factory, Death End Re;Quest for the PS4 is not only one of the best games released by Idea Factory thus-far, it is also one of the darkest, possibly even eclipsing Mary Skelter in that regard. Continue reading our review to find out more about why we have such high praise for this game!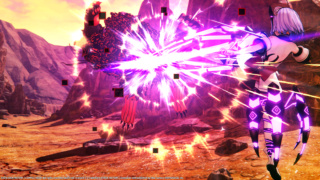 The story in Death End Re;Quest is one of pure terror as the protagonist Shina, a developer of a VRMMO is trapped inside her own game  which is bugged and damaged beyond all recognition for more than a year and initially has lost all of her memories. The bugs in the game are able to not only glitch and drive the lifelike NPC's to insanity, but are also somehow effecting Shina in the same way. Luckily some of her colleagues figure out she's alive and mount a rescue attempt, however before long bizarre things begin to happen to them as well in the real world. Be prepared for tons of horrific scenes and terrifying narrative that is highly recommended to be played where no minors are around.
The gameplay while mostly similar to other Idea Factory games such as the Neptunia series has a ton of unique nuances that really make the game feel unique, such as altering the genre of the game, activating cheats, and investigating the secrets of Shina's disappearance in the real world. The corruption system is also interesting as you can go into glitch mode once corruption reaches a certain percentage and grants you access to new skills as well as boosting your powers. Oh and the character transforms and in this state has next to no clothing for some odd reason.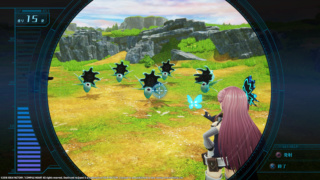 The game is somewhat lengthy clocking in at nearly 60 hours and the controls are quite intuitive and easy to learn despite the complex gameplay mechanics. As for the audio-visual presentation, it is exceptionally good despite clearly being a somewhat lower budget game. The character models are superb, as are the dungeons, visual novel style cutscenes, and even the battlegrounds during battles. The only area where the game struggles a bit is with the special effects which aren't bad mind you, just somewhat limited. Regardless the visual presentation is great.
The audio presentation is even better with an amazing soundtrack that fits the game like a glove and superb english voice acting or the equally good Japanese voice acting if you prefer! Overall the audio-visual presentation is nearly perfect as is the game as a whole!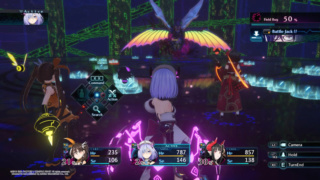 Bottom-Line: With a superbly dark story, excellent and unique gameplay, flawless controls, and a nearly perfect audio-visual presentation, Death End Re;Quest for the PS4 is a top-notch JRPG that is worth every penny, however it must be stressed that this game is only meant for mature audiences. That said we give the game a perfect level of recommendation!
~~~~~~~~~~~~~~~~
Score: ★★★★★★★★★★ 10/10
~~~~~~~~~~~~~~~~
~~~~~~~~~~~~~~~~
#Review
#GalapagosRPG
#IdeaFactory
#IFFY
#JRPG
#PS4
#Retail
#PSN
#AdultsOnly
~~~~~~~~~~~~~~~~
by Towafan7

on March 30th 2018, 11:11 am
Search in: Vita Retail Reviews
Replies: 17
Views: 1045
~~~~~~~~~~~~~~~~
Your Love For This Series Shall Henceforth Blossom or Something!
~~~~~~~~~~~~~~~~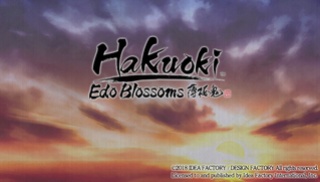 Developed and published by Idea Factory, Hakuoki: Edo Blossoms is an otome visual novel which means the story-telling is from a female's point of view. If you're some burly dude you might just immediately write this game off, however the Hakuoki series is also known for it's action and sometimes gory scenes which is a stark contrast from most visual novels from the otome sub-genre and because of this there's plenty of reasons for even men to dive into this series though we admit it's certainly not for everyone. Read the rest of our review to find out if this game is for you!
First-off Hakuoki: Edo Blossoms has several branching story-lines and different branches within those branches so be prepare to play the game dozens of times in order to see everything the game has to offer. As you'd expect the story takes center stage as this is a visual novel after all, however the game is unique in the way it weaves together action, violence, and romance in equal portions, it certainly keeps things entertaining and rarely gets boring. The game is also PSTV compatible which is always a good thing in our opinions!
The story can at times differ greatly depending on which character's story you choose to play which is great, though there are some inconsistencies at times which is unfortunate, however the overall story was quite a thrill to play through! The audio-visual presentation is amazing in Hakuoki: Edo Blossoms as the backgrounds and characters are detailed and absolutely gorgeous to look at and the music is also top-notch and fits the mood and settings of the game perfectly!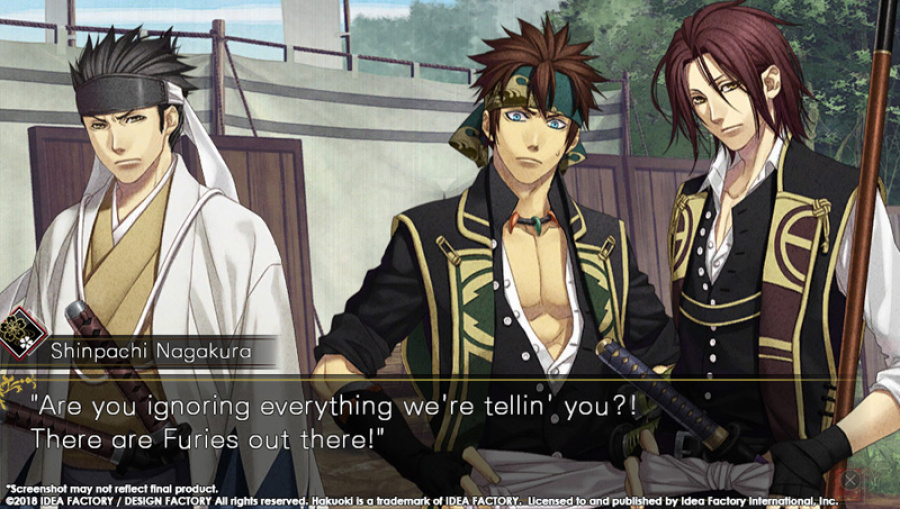 Bottom-Line:
With an excellent story that has a ton of replayability and a flawless audio-visual presentation, Hakuoki: Edo Blossoms is an excellent visual novel from start-to-finish and will entertain a wide range of people due to its variable storytelling that ranges from action/adventure, to romance, and even horror. The only drawback are a few inconsistencies in the story, but overall the game is a fantastic visual novel that we highly recommend!
~~~~~~~~~~~~~~~~
Score: ★★★★★★★★★☆ 9/10
~~~~~~~~~~~~~~~~
~~~~~~~~~~~~~~~~
#Review
#IdeaFactory
#VisualNovel
#Otome
#Vita
#PSTV
#Retail
#Mature
~~~~~~~~~~~~~~~~