Message reputation : 100% (2 votes)
Get Your Karting Groove On!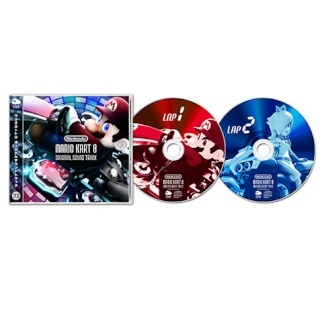 Nintendo of Japan almost always adds really cool physical rewards to their Club Nintendo program and even now with the rewards program in its twilight months it continues to receive particularly incredible rewards items! In April Japanese Club Nintendo members will be able to redeem a 2 disc Mario Kart 8 soundtrack! This soundtrack will feature the extended versions of dozens of songs from the hit game! Other new rewards are also coming in the upcoming months!
Here's a list of the upcoming rewards for the Japanese Club Nintendo:

3DS game card case: February 26

Fierce Deity puzzle: March 5

Various shirts (Zelda, Bloober, SNES, Game & Watch, more): March 11

Wii Wheel (Mario): March 11

Wii Wheel (Luigi): March 11

Wii Wheel (Yoshi): March 11

Wii Wheel (Peach): March 11

Mario Paper Model: March 18

Nintendo Sound Selection Mario & Peach: March 18

Matching Card Game: March 18

Mario Kart 8 soundtrack: end of April

Nikki's Travel Quiz: end of April

Dot Mario tissue cover: end of April

Pouches (Animal Crossing, Mario): May
What do you think of the upcoming rewards? Let us know in our comments below!
Source: Nintendo of Japan
____________________________

Permissions in this forum:
You
cannot
reply to topics in this forum