Search found 2 matches for Sports
by Towafan7

on May 5th 2018, 12:00 am
Search in: Wii U eshop Reviews
Replies: 16
Views: 1321
~~~~~~~~~~~~~~~~
Thrilling Ride, But Rough Seas!
~~~~~~~~~~~~~~~~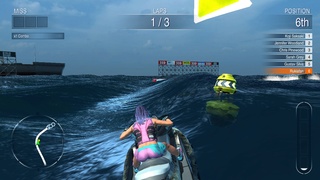 Aqua Moto Racing Utopia is the Wii U's only Wave Race inspired indie released on the console, so of course many people might jump at the chance to hit the waves on their U, but is this game worth it's $10 asking price? We think so, but only if you're a big fan of the sub-genre and here's why: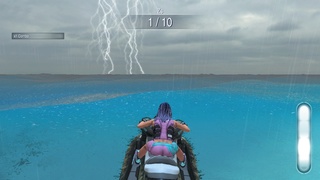 The gameplay is pretty good with a wide variety of environments and courses, decent water physics, and excellent controls. You'd think the game would be a fantastic title right? This is not necessarily the case as some of the visuals look like they were ripped straight from an N64 game, especially the characters and obstacles, however the background scenery and water looks nice.
Another negative is that the avatar customization is extremely shallow, and the rubberband A.I. is a nightmare to deal with. You can literally play a perfect game and still lose at the last few seconds of the race. Thankfully this only happens once in a while, but it's still a bit annoying.
The soundtrack and announcers are pretty good, but the game's biggest flaw is that there is no audio during off-TV play which is a dealbreaker for many people ourselves included. That said the game can be fun at times so if you like the genre you might enjoy Aqua Moto Racing Utopia, but just know that it has its share of flaws.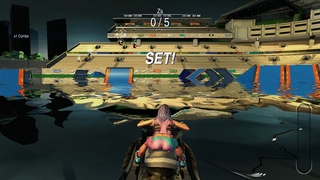 Bottom-Line:
With good gameplay, a sizeable amount of content, excellent controls, and a decent audio presentation, Aqua Moto Racing Utopia had potential to be a fantastic game, but mediocre visuals and terribly cheap A.I. severely hampered the game's overall polish as did the lack of audio during off-TV play and as such we give this game only a decent level of recommendation.
~~~~~~~~~~~~~~~~
Score: ★★★★★★☆☆☆☆ 6/10
~~~~~~~~~~~~~~~~
~~~~~~~~~~~~~~~~
#Review
#ZordixGames
#Racing
#WaterSports
#Sports
~~~~~~~~~~~~~~~~
by Towafan7

on March 6th 2016, 3:48 pm
Search in: Wii U eshop Reviews
Replies: 3
Views: 1912
~~~~~~~~~~~~~~~~~~~~~~~~~~~~~~~~~~~~~~~~~~~~~~~~~~~~~~~~~~~~
Soulless And Uninspired...
~~~~~~~~~~~~~~~~~~~~~~~~~~~~~~~~~~~~~~~~~~~~~~~~~~~~~~~~~~~~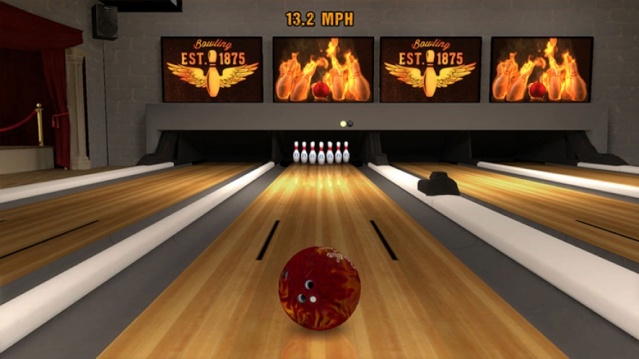 Developed and published by Farsight Studios, Brunswick Pro Bowling is a decent looking
sports
title in theory, but is marred by crippling issues that really hurt the game's overall score. Is the game still worth a download despite these issues, we don't think so and here's why:
When Brunswick shutdown their bowling allies back in May of 2015 we assumed that the Brunswick Pro Bowling video games would follow suit, however the company decided to allow the relatively small video game development studio, Farsight Studios release one final game with their licensed franchise. This game, however seems to be an unfortunate case of where the developer's just didn't have any passion for the game as it feels soulless and lifeless.
The visuals are really bad, we're talking low-poly N64 era graphics with stiff animations, and little to no lighting effects or textures. The sound effects and music are equally uninspiring and flat.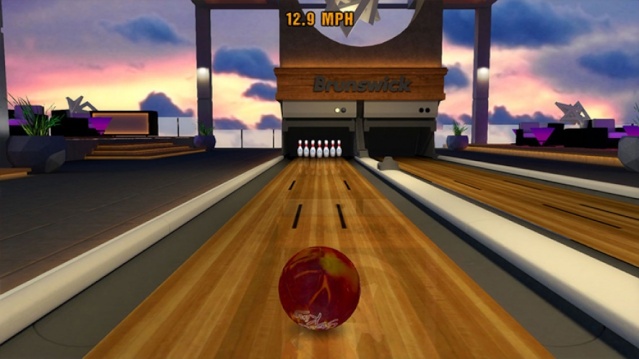 The gameplay is not that great either as the difficulty level is far too easy and the game seems to be far more "arcade-y" than one would expect it to be, however that wouldn't necessarily be a bad thing if the powered-up balls weren't so incredibly overpowered. It's actually quite easy to score a perfect score of 300 in this game which takes away from the thrill of the sport.
The controls are incredibly easy to learn and intuitive which is a good thing, but it'd definitely be better if players had the option of using another controller or at least the option of not using the Wii U Gamepad, but unfortunately that isn't the case.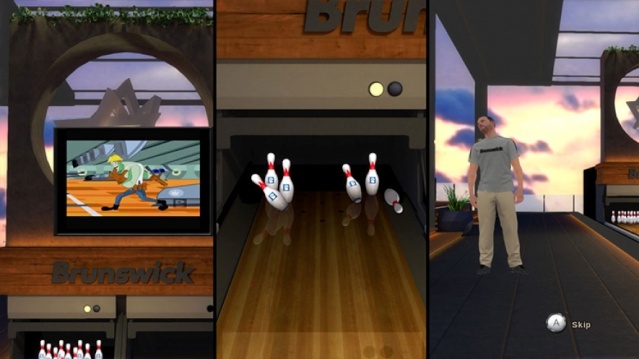 Bottom-Line:
With gameplay that provides little to no challenge and a really poor audio-visual presentation, Brunswick Pro Bowling is a game that feels soulless and doesn't faithfully represent the sport of bowling in any positive way and is very disappointing overall, but at least the controls aren't bad...overall Brunswick Pro Bowling receives a bad recommendation from us...
Price: $29.99
~~~~~~~~~~~~~~~~~~~~~~~~~~~~~~~~~~~~~~~~~~~~~~~~~~~~~~~~~~~~
Score: ★★★☆☆☆☆☆☆☆ 3/10
~~~~~~~~~~~~~~~~~~~~~~~~~~~~~~~~~~~~~~~~~~~~~~~~~~~~~~~~~~~~
~~~~~~~~~~~~~~~~~~~~~~~~~~~~~~~~~~~~~~~~~~~~~~~~~~~~~~~~~~~~
#Review
#WiiU
#eShop
#Sports
#Brunswick
#Bowling
#FarsightStudios
~~~~~~~~~~~~~~~~~~~~~~~~~~~~~~~~~~~~~~~~~~~~~~~~~~~~~~~~~~~~