Search found 2 matches for SalesNumbers
by FuManchu

on January 6th 2018, 11:17 am
Search in: Latest Nintendo News
Topic: Breaking News: Nintendo Switch Has Officially Surpased The Wii U's Lifetime Sales Numbers In Just 10 Months.
Replies: 9
Views: 1153
~~~~~~~~~~~~~~~~
The Final Nail In The Wii U's Coffin.
~~~~~~~~~~~~~~~~
 Japanese publication
Famitsu
has confirmed that as of December 31st the Nintendo Switch had overtaken the Wii U's lifetime sales in the Japanese market. By December 31st 2017, Nintendo had shifted over 3,470,000 units versus the Wii U's 3,300,000 units sold in the region during its lifetime.  Nintendo also managed to sell 115,255 units in Japan during the last week of 2017 versus the Wii U's paltry 69 units that were sold in the same timeframe. The Nintendo Switch's sales numbers are higher than even the Wii's during the same point in its life cycle.
What are your thoughts? Let us know by leaving a comment below.
Source: Nintendo Everything.
~~~~~~~~~~~~~~~~
#Switch
#WiiU
#SalesNumbers
#Hardware
#Famitsu
~~~~~~~~~~~~~~~~
by Clαππαd

on January 17th 2016, 5:57 pm
Search in: Latest Nintendo News
Replies: 3
Views: 858
~~~~~~~~~~~~~~~~~~~~~~~~~~~~~~~~~~~~~~~~~~~~~~~~~~~~~~~~~~~~
Gunman Crying.
~~~~~~~~~~~~~~~~~~~~~~~~~~~~~~~~~~~~~~~~~~~~~~~~~~~~~~~~~~~~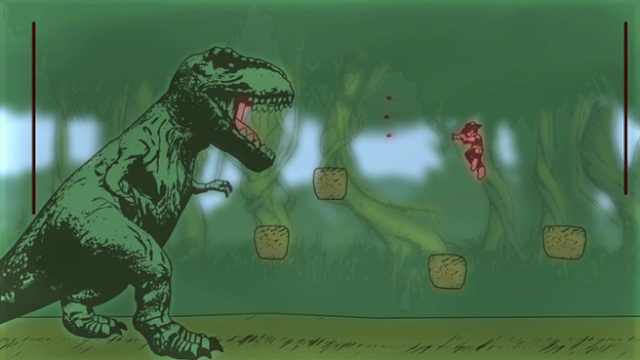 Bertil Hörberg recently talked about sales for his game Gunman Clive HD Collection which hit the Wii U eshop in North America last September and the sales numbers aren't good at all. Amazingly Gunman Clive HD Collection still earned profit for his company and the Wii U version outsold the Steam version by a large margin.
This is a qoute from his recent discussion about Gunman Clive HD Collection:
Bertil Hörberg wrote:For some slight bit of context Gunman Clive HD Collection has sold about 9000 copies so far (not counting japan, for which I don't have numbers yet but the initial reports were not very encouraging).

Not an amazing number by any means still profitable by most measures: And also I imagine there's a pretty big overlap of 3DS and WiiU owners so it's not a big surprise that people aren't double dipping.

It's about 10x the sales of the Steam release of GC2 however. Admittedly I've done an even worse job at promoting that release though and also don't have many press contacts who focus on PC.
Do you hope that Hörberg Productions will continue to support the eshop in the future? We would love to see your thoughts below!
Source: Nintendo Everything.
~~~~~~~~~~~~~~~~~~~~~~~~~~~~~~~~~~~~~~~~~~~~~~~~~~~~~~~~~~~~
#WiiU
#eShop
#GunmanClive
#SalesNumbers
#Financial
~~~~~~~~~~~~~~~~~~~~~~~~~~~~~~~~~~~~~~~~~~~~~~~~~~~~~~~~~~~~