silksofsweden

Rukiafan
I remember when Sneaker and myself first created WiiWareWave and Sneaker was the only member besides myself,things were very tough between posting 2-4 reviews a day at first and trying to draw in members after a few days Cloud_Strife joined the team and started reviewing games as well,and before I knew it we had nearly 15 members!
Then came the virus that crippled our original website which forced us to move from Freewebs to our current domain!
Shortly after that WiiWareWave and KingreX32's Reviews made a business arrangement and KingreX32 agreed to host us as his forums which greatly increased both websites activity and gave us another new staff member/partner!
Then in early july something incredible happened,we managed to gain over 30 members in the course of a 3 day period,thus things truly started to become active and even a few times we reached the first page on google thanks to thousands of daily visitors!
Final thoughts
All that's left for us to succeed as a large scale site is for us to maintain a high level of activity and wait for many new members join!
You can help too by tweeting us or posting our facebook page to your facebook friends!
I thank you all and hope you all continue to enjoy WiiWareWave!
Sneaker
I didn't know you can celebrate you 0,5 year anniversary. I think from now on, I'm going to celebrate my birthday twice a year. More presents for me.
About this site, I think I joined the original WiiWareWave on webs one day after it opened and after his thread on NintendoLife was closed. I think I was the second member and decided to help him out, because the site looked absolutely terrible. It even had a stock dragon as a logo and the colours were bad. So I played around with the settings, worked on the graphics and came up with a clean look (as far as webs allowed you to do). A lot of the stuff is still used on the current site. The site grew, members joined but then webs was under some sort of virus attack. Rukiafan opened this new site on forumotion, new crew members joined, more people visited the site and it got bigger and bigger. So thanks to everyone that keeps supporting the site.
To end with less praising words. I thought when he started the site, Rukiafan was crazy for trying to create a site with only a Wii. I always said that if you don't own paint, don't be a painter. It's no secret that I don't agree with some of the decisions that have been made and I think a lot of them are holding the site back. But I respect Rukiafan for hanging on and trying to work with the tools he had available. If I have only one advice to give to him, it is that he needs to step up his game as a site owner. It's your site, your rules and you should have the final say in everything (even if I or other crew members don't agree with it).
WiiWareWave still have a very, very long way to go. But hopefully in the next article we will be celebrating our fifth year anniversary.
Cloud_Strife
As the first moderator of WiiWareWave I have seen this website go through many changes,from its original form at webs.com to its most recent changes and I can say with certainty that WiiWareWave has steadily improved,and still continues to improve even now,you the members are very important to us and will always be the voice of change for WiiWareWave!
Don't hesitate to inform us about things you think could be better,just as important let us know what you like as well,because together we will turn WiiWareWave into a top-tier video game website.......!
KingreX32
Congrats Wiiwarewave. Here's to another 6 months. I actually found Wiiwarewave by accident,while browsing one of my other partner sites (Xolbi.com) I found a post from Rukiafan on their guestbook. Because we had similar content I decided to check them out, I originally wasn't going to join but I had no other way to get into with Rukiafan.
my first posts
When i first joined there was next to no activity on the site, things were very slow and there was few members, even fewer who were active. I wasn't planning on staying here long cause i thought the site wasn't gonna last. How wrong was I, 6 months later Wiiwarewave is still here, we have over 60 members an awesome
facebook page
, a booming
twitter profile
, and an awesome awesome staff. We've got very professional reviewers, amazing news editors and a wonderful community. Of all my website partners Wiiwarewave has been the best, Wiiwarewave is an awesome site and I'm very glad to be apart of it.
Here's to another 6 months, scratch that HERES TO A YEAR!!!!!!!. Wiiwarewave your awesome keep rockin.
Jnes5
Before I start expressing how much I want to thank everyone at Wiiwarewave, first, let me tell you my story on how I got here...
Ever since I've wanted to join this site is when Wiiwarewave still had their website at the webs domain, I wanted to join, but I was worried that I might have to pay in order to join in, because another website I used to hang around with which had the same domain required to pay in order to sign in, so then I've never visited again... but several months later, I've found out that Rukiafan had a new web domain ! so then when I've visited his new website, It was confusing on how to navigate it at first, but then later on the site was very cool ! but then I saw a post that Rukiafan made, saying on how he wanted reviewers desperately...
And since then, I've always wanted to be a videogame reviewer way back in 2006 because I had a lot of inspiration from someone I've always respected, so I've asked to someone who I really rely on about taking a shot for this, and then said person told me that if I want to be on this website in order to be something you really want to be or enjoy... then go ahead and do it...
... so I've took my chances and I've accepted to do it ! and then I've asked Rukiafan if I could join in... and then... out of nowhere... BOOM ! I was a moderator now ! and then Rukiafan made another post saying on how he accepted to choose me because he needed all the help he could get ! and back then, I was really happy to have this occasion ! then we were chatting on what were the rules of reviewing then I've told him that my very first review was going to be tomorrow and then he thanked me again for my help once more !...
And then tomorrow has happened... And I've posted my very first review on this website ! which was Klonoa for the Wii !
and the rest... was history...
And now, everyone in the site, be it the members and the staff themselves, are praising on how good my reviews were, and just recently, Rukiafan promoted me as an administrator because of my work here on Wiiwarewave !
And all I can say is this... thank you... thank you so much... if it weren't for you guys and gals and this website, my life would've probably been boring and uninspiring, so thank you once again...
And here's for 12 months !!!
The topic where Rukiafan accepted me
My very first review
Silks
Yeah, read the title. Rukiafan asked me to fix a article about this to inform you. So good job for all those who still posting and spreading the words around. This is for you all. Sorry if its short. I got class soon so im in a rush
CaptainAmerica
WiiWareWave has been around for only a brief time,but has extremely active members who love playing video games!
As a staff member I want to say thank you for your continued support of WiiWareWave!
AoX
First of all, I'd like to thank all of our members of wiiwarewave. If it wasn't for you, we would have never been around right now. So now, I will tell you my wiiwarewave story:
It was about late July when I googled Nintendo forum. Wiiwarewave caught my eye. SO, I clicked on it and joined. When I heard the rumor that Rukia fan was hiring a new news poster, I needed to apply! I always work on my school news paper, so I sent Ruki a report on a on going Nintendo crisis. From there, I became a Moderator, and work for such a great site! Wiiwarewave.
Happy 6 months wiiwarewave! Keep up the great work!
John Knight
As a busy businessman I haven't played all that big a roll in WiiWareWave's success,however I am proud to be a member of such a wonderful website and hope this website lasts a long long time
I'm also grateful to Rukiafan for having me as his first graphical designer and hope that one day I too will leave my mark on what I think will be a famous website !
Last edited by Jnes5 on September 17th 2011, 2:00 pm; edited 15 times in total (Reason for editing : Added my thoughts !)
____________________________
my friends code:
super smash bros brawl = 2838-4154-7461
mario kart wii = 2622-9874-2387
mario striker super charged = 3010-2663-2823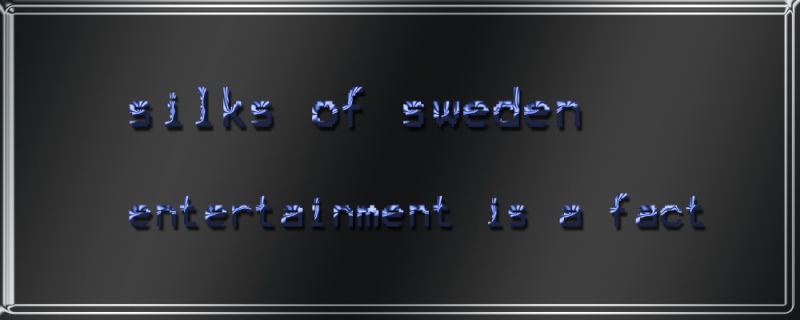 Permissions in this forum:
You
can
reply to topics in this forum