silksofsweden
there are so many adventure and rpg games that are both awesome and sucky. of course they always referring to legend of zelda or final fantasy but there were one game i falled in love in on super nintendo. a adventure game that was said to be a rip off to zelda (which is not true at all). the game had it all, the greatest music, graphic, storyline and adventure. the game i speak of is named illusion of gaia or aka as they call it in japan illusion of time. that game was one of my top 10 favourite game of super nintendo. you wanna know why? i tell you
1. start up/opening
as the opening beginning you get a very nice cutscene. it explains on a intresting way. you get very exited in this game. the plot in this game is you are a boy called will and he is from south cape. he and his father had been in a tower called babel but his father disappeared while will returned to south cape. so now will decides to go and find his father. with him he got some friends that following will on his adventure along with a princess who have escaped from the castle. as the journey gets longer the harder the quest will be as they have to find mystical statues that contains powerful magic. its a diffrent plot so i dont get it why they call this game a rip off to zelda.
2. graphic
the graphic is so rich and well detailed although the level design looks little ridiculous at some points. it really look great. the graphic is actually important in this game if you could actually believe it because there are places that is hidden and you have to look carefully at everything in the environment in order to continue. at some point they say that Will got nice long hair which means that some walls is cracked and you can see that will's hair is blowing. the animations in this game is so creative
3. music
the composer of this game really deserve a medal and all the credits as he can get. the music in this game is so increadible beautiful. its one of the best soundtrack i ever heard in a super nintendo game. i could go as far to say that some songs are way better than zelda. not to mention the sound effect in this game is so mysterious, odd and unique in its way which makes it even more better than zelda.
4. gameplay
gameplay is just simply amazing. if you want a extra quest then find all 50 red jewels that are scattered all over the game. however there are some jewels that you must get before you get to far in the game otherwise you cant get them later on because you cant get back at some places
5. difficulties
yeah this is something new i will add to you all. from here on i will rank the difficulty on every game on every review. however the other review i made will not show the difficulty. now this game is not hard but it could get tricky at some point and there are some pussle solving you have to do. this is my rank of difficulty: 3/5 = tricky but quite easy
final score: i give this game 10/10 a perfect score because the music is the best. the graphic and animations are amazing. the gameplay and storyline are so epic. when you play this game you dont just play a game. you entering a adventure that takes you across the oceans, over the deserts and fields and climbing very high on the towers and see the world in your hand. this is a game you really need to get and play and love. if you like zelda then i strongly recommend you to get this. it matches its power with zelda
10- Perfect This game is nearly perfect, and has little if any flaws, and is a blast to play!
random talk: ok i just wanna share little more stuff to you. i put my entire soul and heart in making this review (which might sound stupid)and its because this is a game i grow up with. now its been a while since they released it and i wish nintendo could release it on virtual wii. i also wish they could make a follower to this game. i think it would be a great serie. after all illusion of gaia is the following game of soul blazer. it worked well for chrono trigger so why cant illusion of gaia be the same? maybe one day they get their Bleep together and do it. now here is some screenshots and music videos
this is a silks of sweden review
____________________________
my friends code:
super smash bros brawl = 2838-4154-7461
mario kart wii = 2622-9874-2387
mario striker super charged = 3010-2663-2823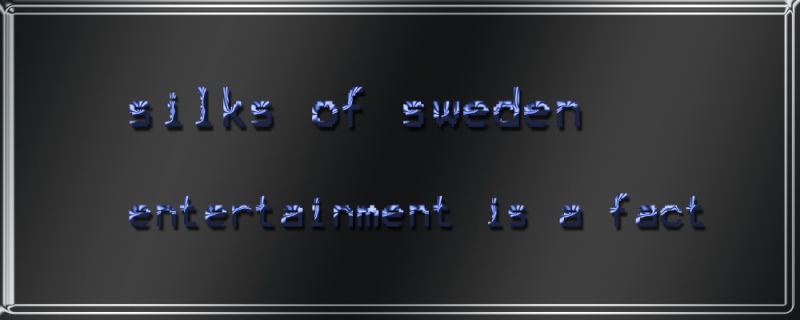 Permissions in this forum:
You
cannot
reply to topics in this forum