KeAfan7

Admin

Super Poster!

This member has made a splash by posting over 10,000 messages and comments in our community!

Mega Coinage!

This kind user has earned over 50,000 Coins! Happy posting!
~~~~~~~~~~~~~~~~
The Final Wave!
~~~~~~~~~~~~~~~~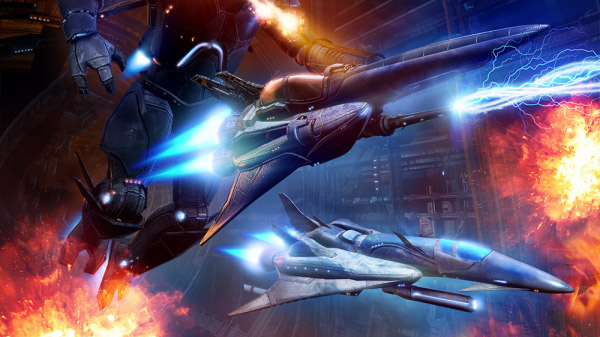 Developed by SideQuest Studios and published by EastAsiaSoft, Soldner-X 2 Final Prototype: Definitive Edition for the PS4 is the best edition of the game originally released way back in 2010 on PS3 and Vita. The game comes with all three DLC packs, as well as a full trophy list including a platinum trophy which the original lacked, an art gallery, and bonus stages that can be unlocked by collecting five hidden keys in the game's various stages! If this sounds good so far, continue reading our review, because this is just a tip in the iceberg in-terms of this game's awesomeness: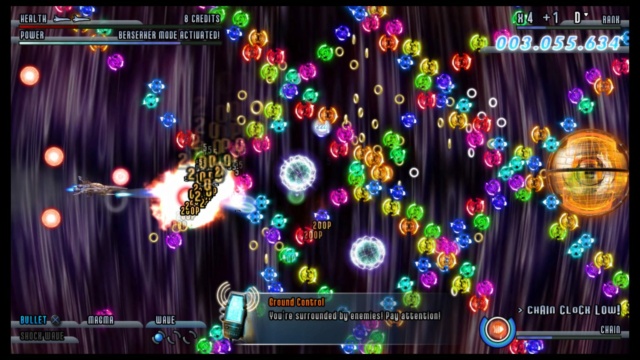 You are one of the best pilots left in an apocalyptic world and are the last line of defense between the enemy and human extinction as is common in the genre. Cliches aside, the gameplay in Soldner-X 2 Final Prototype Definitive Edition is super refined and feels like a cross between a bullet hell shmup and something more traditional such as Gradius. The enemies are varied and oftentimes drop power-up's that will help players out immensely while the combo system will allow you to score massive points. The bosses are where the real challenges lie, however as they will shower players with complex bullet patterns, lasers, and even hordes of enemies which will truly test players' mettle in the game!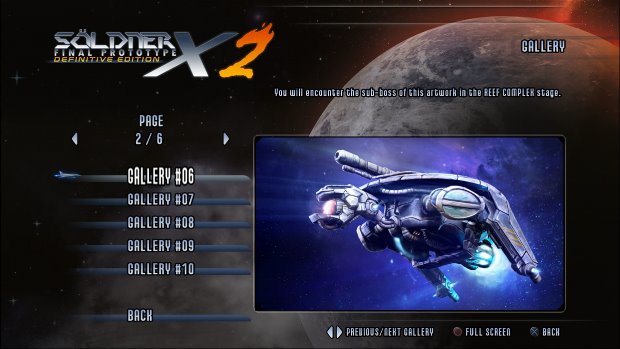 The difficulty is very challenging, though more fair than most bullet hell games, with fairly small bullet hit boxes, and fair enemy movements. The controls are also very tight and responsive so expect to not get frustrated with the controls all that often which is always great for games in the genre! The audiovisual presentation is good. It won't wow with its dated modern graphics, but looks nice and the soundtrack on the other hand sound absolutely fantastic and fits the game to a tee!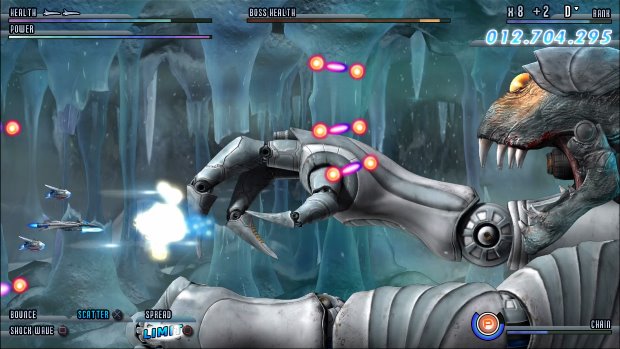 Bottom-Line: With great challenging gameplay, excellent music, good graphics, and tight as well as intuitive controls, Soldner-X 2 Final Prototype: Definitive Edition for the PS4 is an amazing game that is well worth the cost of admission and we highly recommend the game to all fans of shmups and arcade games of the 90's and early 2000's. We give the game a great level of recommendation!
~~~~~~~~~~~~~~~~
Score: ★★★★★★★★★☆ 9/10
~~~~~~~~~~~~~~~~
~~~~~~~~~~~~~~~~
#Review
#EastAsiaSoft
#SideQuestStudios
#PS4
#PSN
#Switch
#eShop
#SHMUP
#Arcade
~~~~~~~~~~~~~~~~
Last edited by Towafan7 on August 29th 2021, 3:09 pm; edited 1 time in total
Staroceancrazy, Himawari Chan, Zatchbell, Mouser, Kain, catfood, Aqua Cherry Blossom and Talesfanatic like this post
Permissions in this forum:
You
cannot
reply to topics in this forum