KeAfan7

Admin

Super Poster!

This member has made a splash by posting over 10,000 messages and comments in our community!

Mega Coinage!

This kind user has earned over 50,000 Coins! Happy posting!
~~~~~~~~~~~~~~~~
It's A Small Kingdom After All.
~~~~~~~~~~~~~~~~
Developed by Ratalaika Games and Spoonbox Studio, and published by EastAsiaSoft, Kingdom of Arcadia is a bite-sized Metroidvania that has a cool premise, but is there more to this title than just that? Continue reading our review to find out!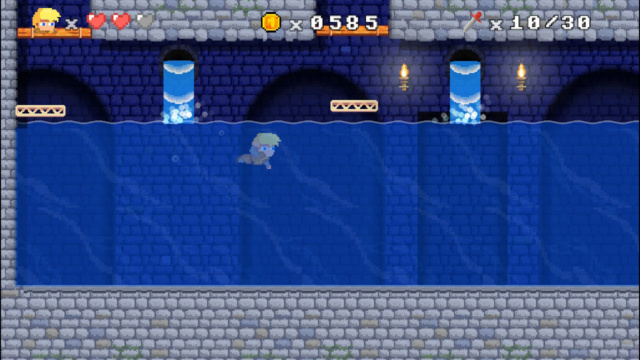 Kingdom of Arcadia's gameplay is simple and straightforward for better or worse and ends up coming across a bit more of a standard platformer with a few Metroidvania mechanics at times. There are very few upgrades other that stat boosts for your equipment which makes the game start feeling repetitive rather quickly. The game is also super short with five worlds separated into small little sections. The game can easily be beaten in an hour or two and while challenging at times doesn't make up for its relative lack of content. The controls while easy to learn feel a bit off at times though we're pretty sure it has more to do with the game's physics rather than its actual controller responsiveness.
The audiovisual presentation is super simple with unimpressive level backgrounds and a sheer lack of music, with maybe two or three tracks in the entire game which only makes the repetitiveness of the game even more noticeable.
Bottom-Line: With solid gameplay that is a bit basic and repetitive at times, short playtime, and a lackluster audiovisual presentation, Kingdom of Arcadia is a solid game that is missing the polish and content it needs to live up to its potential, however at $5.99 the game is good for what you pay for and is better than most games at its price point and as such we give the game a decent level of recommendation.
~~~~~~~~~~~~~~~~
Score: ★★★★★★☆☆☆☆ 6/10
~~~~~~~~~~~~~~~~
~~~~~~~~~~~~~~~~
#Review
#RatalaikaGames
#SpoonboxStudio
#EastAsiaSoft
#PS4
#PSN
#Switch
#eShop
#Metroidvania
~~~~~~~~~~~~~~~~
Amufungal, Staroceancrazy, DigiDestined, Aqua Cherry Blossom, ToughGamer and Talesfanatic like this post
Permissions in this forum:
You
cannot
reply to topics in this forum