KeAfan7

Admin

Super Poster!

This member has made a splash by posting over 10,000 messages and comments in our community!

Mega Coinage!

This kind user has earned over 50,000 Coins! Happy posting!
~~~~~~~~~~~~~~~~
The Origin of A Saga!
~~~~~~~~~~~~~~~~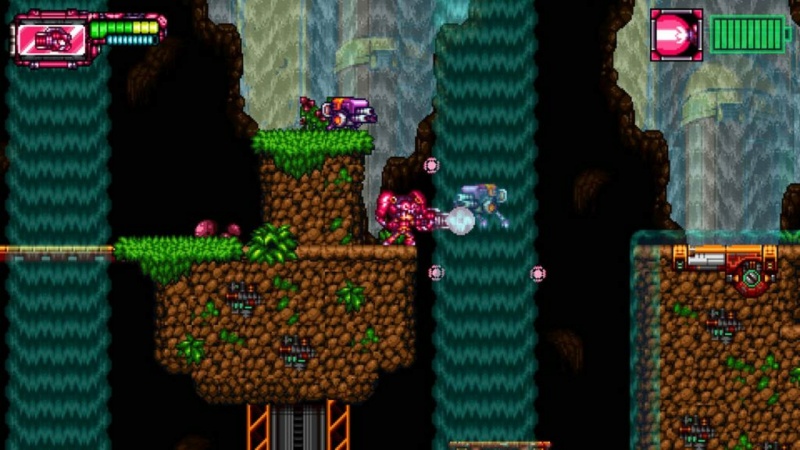 Developed by Retro Revolution and 7 Raven Studios and published by EastAsiaSoft, Metaloid Origin is the prequel to the fantastic Mega Man clone, Metagal which was previously released on the Switch and PS4. That game was like a lost gem on the SNES, but how does Metaloid Origin compare? To be quite honest, it's every bit as good as Metagal, if not better and here's why:
The gameplay feels straight out of Mega Man X, and that's not a bad thing as you can play as one of three characters with different move sets across six biomes as well as the final stretch series of courses at the end of the game as you'd expect. But the gameplay is flawless, with cleverly designed levels and ingenious boss designs that have very complex attack patterns and weaknesses.
The courses not only have typical hazards, but also unique gimmicks such as moving walls that you can grip on, and much more which adds variety to the various levels in the game. The difficulty is slightly lower than the series this game pays homage to, but will still provide a stiff challenge for first-time players! The controls are also well thought out and easy to learn which is always a plus!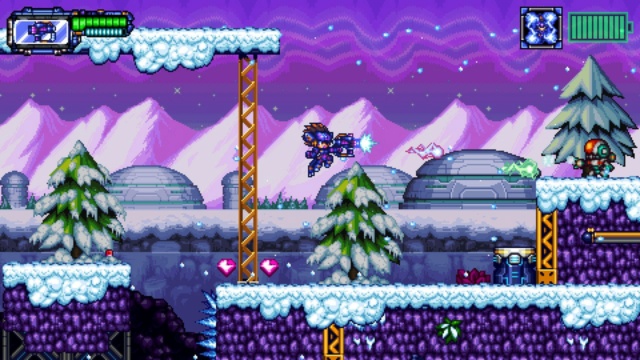 Metaloid Origin's audiovisual presentation is superb with amazing character design and superb level backgrounds, overall the game does a good job recreating authentic 16-bit graphics. The chiptunes in the game are also top-notch and fit the atmosphere of the game to a tee while the sound effects make you feel like you've fired up your SNES for some retro game-time!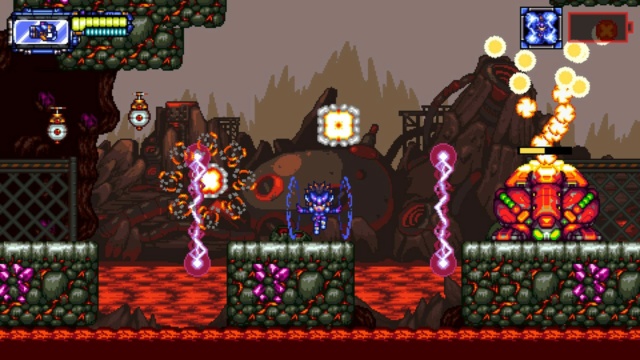 Bottom-Line: With superb gameplay, excellent controls, and challenging yet fair difficulty, Metaloid Origins is a great game that will have you hooked from the start while the amazing audiovisual presentation will keep you coming back for more! As such this game earns itself a nearly perfect level of recommendation.
~~~~~~~~~~~~~~~~
Score: ★★★★★★★★★½ 9.5/10
~~~~~~~~~~~~~~~~
~~~~~~~~~~~~~~~~
#Review
#RetroRevolution
#7RavenStudios
#EastAsiaSoft
#MetaGalSequel
#MetaloidOrigin
#PS4
#PSN
#Switch
#eShop
#RunNGun
#MegaManInspired
~~~~~~~~~~~~~~~~
Amufungal, Staroceancrazy, DigiDestined, Otaku, Ganondorfthewicked, Elza, Kain and like this post
Permissions in this forum:
You
cannot
reply to topics in this forum