KeAfan7

Admin

~~~~~~~~~~~~~~~~
Unread?! Did I "Read" That Right!?
~~~~~~~~~~~~~~~~

We have just added a small nifty update to our PM system that allows members to mark messages as unread if they accidentally clicked into it, but didn't read it. The new button can be found in the screenshot below: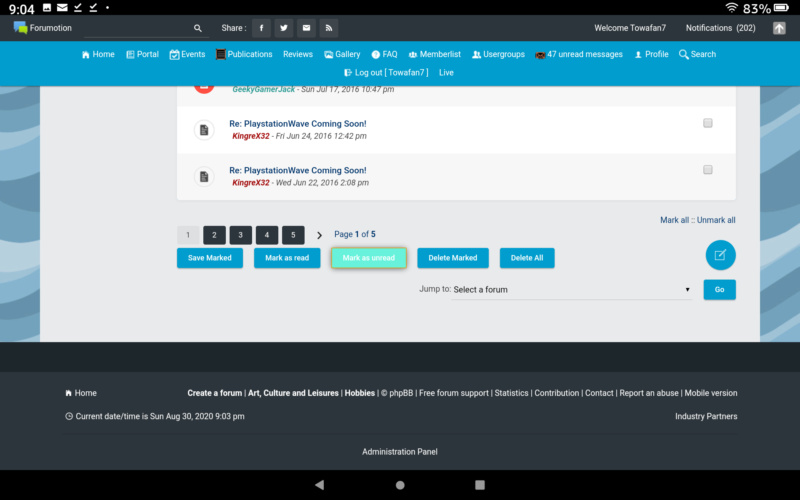 What do you think of this new quality of life update to our private messaging system? Be sure to let us know in our comments section below!
~~~~~~~~~~~~~~~~
#WiiWareWave
#Update
#Site
#Website
#Upgrade
#Gaming
#SiteNews
~~~~~~~~~~~~~~~~
Last edited by Towafan7 on September 1st 2020, 9:29 pm; edited 1 time in total
Staroceancrazy, OrionJZed and Kain like this post
Permissions in this forum:
You
can
reply to topics in this forum