+5
Andy
DigiDestined
Objection Blaster
Sneaker
Zatchbell
9 posters
Zatchbell
There've been 4 new reviews today,but not a single one of them are listed under the recent reviews tab on the portal and forum
Sneaker

Admin

They have to be added manually by Rukiafan, but I have done it now. Don't understand why there four review in one day. Come on, spread them out over a couple of days.
Objection Blaster
The Metroid Prime trillogy review and gaea snes review aren't listed even though they've been posted for 12-18 hours which definitely isn't helping with the overall visitors on wiiwarewave today
DigiDestined
Several recent reviews aren't on the list again

____________________________
Pit: Why do we have to fight?
Dark Pit: I dunno because I don't like you.
Link: Now Now don't be that way clones can get along just ask Dark Link!
Dark Link: No I hate you too $#!%&$!
Andy
Deleted?
____________________________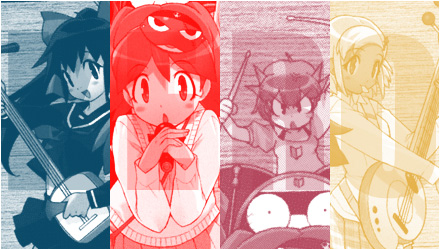 Sneaker

Admin

H_Bogart32

Admin

Nothing was deleted but maybe rukiafan is too busy to add the reviews to the recent reviews tab?

SonicKnuckles
The last 4-5 reviews are missing from the list maybe the connection issues Rukiafan is complaining about are to blame.....either way it certainly doesn't help this site if most people don't think any new reviews have been published
____________________________
Friday April 25th 2014
SonicKnuckles wrote:

Nepgear wrote:

Staroceancrazy wrote:

SonicKnuckles wrote:

Tech101 wrote:With the news of a new Yu Yu Hakusho I've started watching the old ones again. I watch them on YouTube on the weekends while driving in my car....well ok listen to them Lol. Don't need to see them as I know what's going on lol!  Great series!

Yu Yu Hakusho is my sole raisin for existing.

Wait what!? I think you meant reason not raisin

O-kaaay so you're a dehydrated grape?

Lol. I meant reason. This is why I don't like spell checkers.
Pyrafan7

Admin

Yeah my connection is just awful,I haven't been able to access the administration panel in over a week
FuManchu
Well someone needs to be given that task,same with the random reviews it was okay in the summer when most of us had more free time,but now with most of us in college or school we don't have time to browse the forum so stuff not listed on the recent reviews,random reviews,or recent posts,or recent news,won't likely be found and if it is it'll likely be lost again once it leaves those forum shortcuts.
Permissions in this forum:
You
cannot
reply to topics in this forum