TechnicalIssues8

Admin

Never heard of Extra Life?  I've got you covered: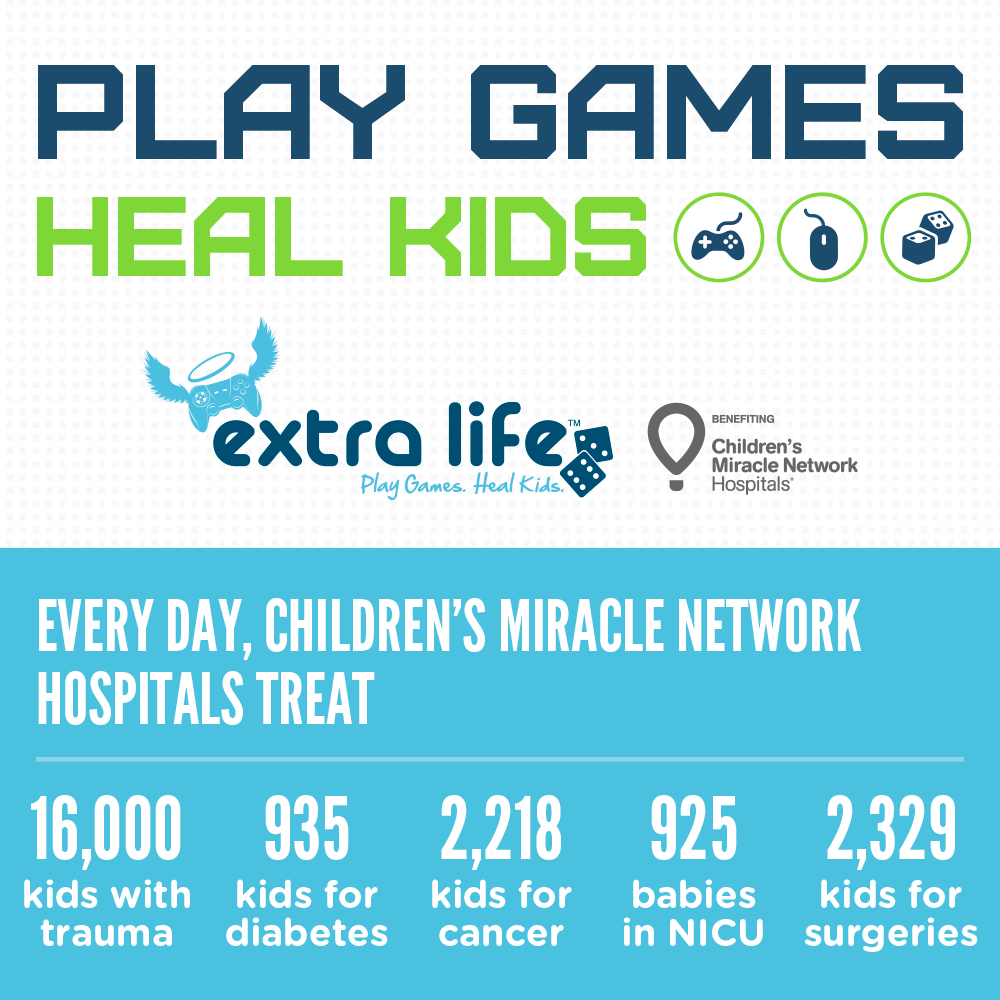 I think this is pretty self-explanatory.  Extra-Life came together in 2008 to help a little girl raise enough money for her cancer treatment. Sadly, the child didn't overcome the disease, but however the organizers continued to it this day, making it a multi-million dollar charity that benefits The Children Miracle Networks in America and Canada.
What day is it, Tech?  This year it is being held on Saturday, November 2 and we'll be gaming/partying long into the wee hours of Saturday. What if I can't raise any money for this?  No worries whatsoever! You can help be part of the cause and spread the word while hanging out with us.  Are we going to have a team, Tech?  I'd love to have a team with you guys! Let me know if you'd be interested.  
Want to check it out now and possibly sign up? Extra-Life is only
a click away
.
Permissions in this forum:
You
cannot
reply to topics in this forum