TechnicalIssues8

Admin

~~~~~~~~~~~~~~~~
Extravagant Abode?
~~~~~~~~~~~~~~~~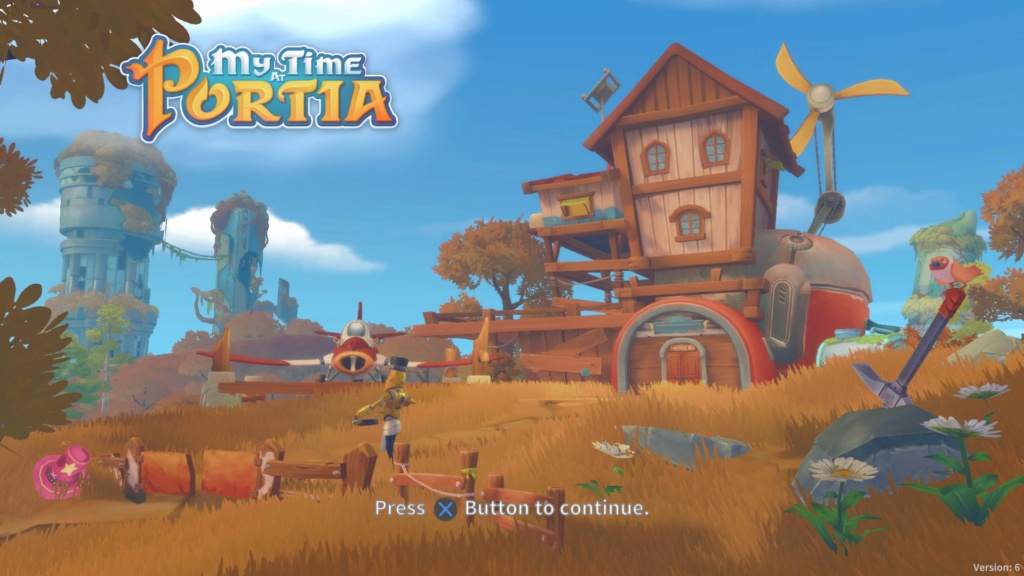 My Time at Portia, released on April 16, has been well received by the PlayStation 4 and Xbox One communities alike.  It has several points that make it an excellent game.  Do you think you'll enjoy it?  We think so and here's why.
Developed by Pathea and published by Team17, My Time at Portia is a relaxing yet highly addictive game.  This crafting sim has several activities to keep you busy throughout your gameplay, from crafting to farming and many more in between.
Starting out with Pa's inheritance of the workshop, you're thrust into the world of Portia at a fairly good clip.  The tutorials are very simple, and the controls are extremely easy to figure out.  After chatting with Presley, you learn you must register your workshop in order to accept commissions, which is the lifeblood of this game as far as its currency, gols, along with earning relationships with your fellow townspeople.  There is the main storyline, and it's entertaining but feels slow at times.  It's not enough to sway one from the game, however.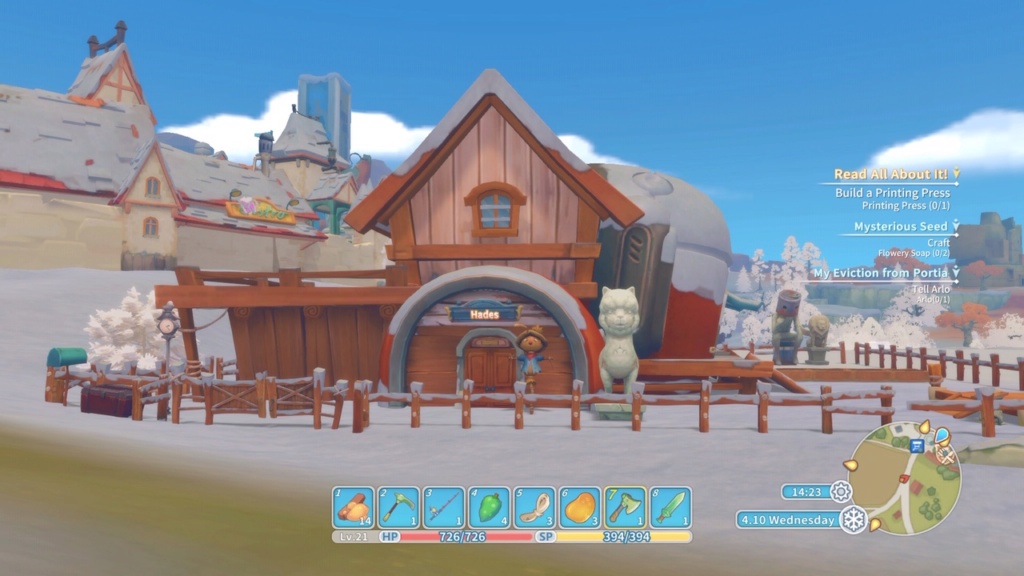 As the game goes by, the missions become increasingly difficult along with relationships harder to earn. They aren't insurmountable, but they do take a bit of strategy and finesse at times.  New areas of the map open up as you complete your tasks, which lead to more opportunities for your character to flourish.  
Now to the very integral part of the game: your workshop.  This is what the game revolves around.  You need it in basically each mission you attempt along with upgrading it.  Your missions are based upon certain levels of machinery, and the quests will not progress until you reach that milestone. It's not impossible, just time-consuming.  
The devs have been extremely helpful and polite to the community, listening to their complaints and promising full game content in the near future. Their communication is unique as far as a dev goes, but this is another aspect which makes the game great.
Now to the cons.  There have been bugs reported by players, ranging from ridiculous to game-breaking.  They are few and far between, but when they rear their ugly heads, you typically have to leave the area and start again.  The hopeful part is the devs are aware of this and are working diligently on a patch.  
Some of the timed missions don't specify they have a strict time constraint unless you open your mission book and review the quest.  There were several times when I had the dreaded failed quest announcement flash across my screen, so it was only logical to restart the day.  With the knowledge of the timer, the quests can quickly be completed in the allotted time.
Relationships take a long time to attain, but it isn't hopeless.  There are many different levels of gifting for each player, points determined by the type of gift you give the NPC. Between fostering these relationships and carrying on with your missions or free play, the player won't run out of things to do.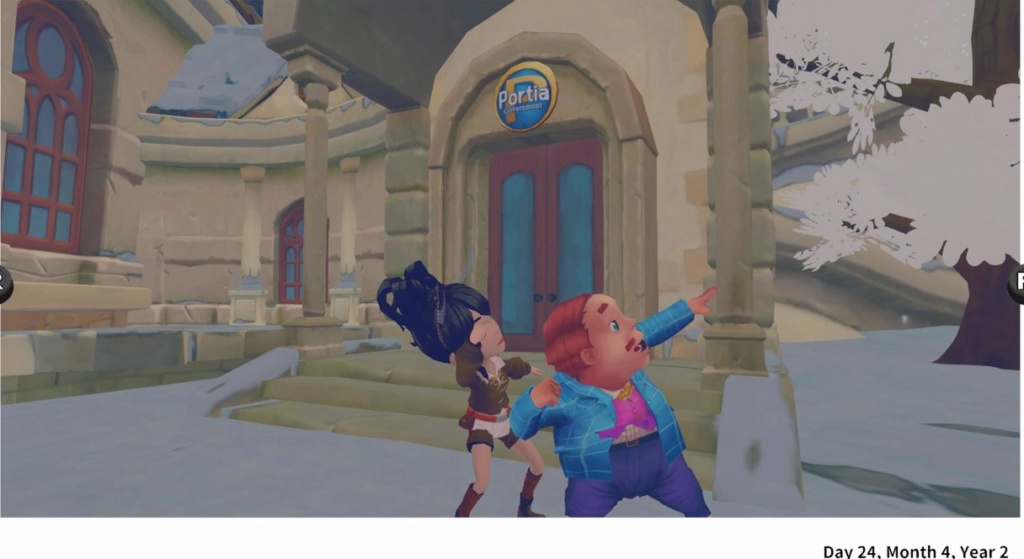 The graphics are in a soft 3D style, which adds to the peaceful feeling that the game has. Sometimes the rendering is comical, but all-in-all they are deemed pleasant.  The audio is another story. When you start playing, it's interesting and enjoyable.  However, when you have a few hours in, the soundtrack becomes very monotonous.  A more ranged soundtrack would have been welcome in My Time at Portia.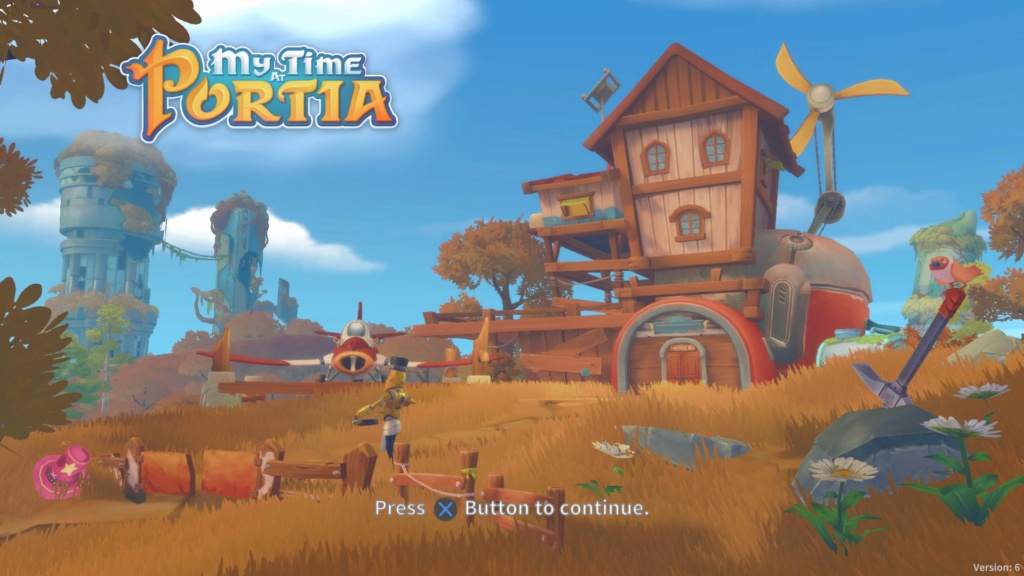 Overall, the pros definitely outweigh the cons.  The fact that the devs are hard at work devising a patch makes this game more attractive.  Taking the entire impression of MyTime at Portia, we give this game good level of recommendation!
Afternote:
Team17 released the update for My Time at Portia this past week (May 23) and like many gamers that play, I am very pleased with the updates and bug fixes that were plaguing random players.  While there are more updates promised, this one nipped the infinite loading bug and seemed to have solved the disappearing item bug as well.  The graphics are more pleasing since the patch with additions to the load screen and subtle differences in gameplay.  New quests and small improvements to existing content were added, making the game feel more rounded.  You can view full information on the update
here
.
~~~~~~~~~~~~~~~~
Score: ★★★★★★★★☆☆ 8/10
~~~~~~~~~~~~~~~~
~~~~~~~~~~~~~~~~
#Review
#Team17
#PatheaGames
#PS4
#PSN
#Switch
#eShop
#Simulation
#RPG
#Adventure
#Indie
#Nindie
~~~~~~~~~~~~~~~~
Last edited by TechnicalIssues8 on May 28th 2019, 8:47 am; edited 1 time in total
Permissions in this forum:
You
cannot
reply to topics in this forum