Tinglemaster
The shops have been updated,but the topics haven't
Jnes5
hmm...
I might have to discuss this with Rukiafan...

____________________________
If you only have these two choices, which one will you choose ? to have a game with no story ? or to have a game with the most ridiculous, boring, cliché-filled and horrible story ever ?
Do games need to be epic ?... or fun ?...
Wii #: 0018 2269 1524 9019 (codename Jnes)
Also on PSN ! PSN: jnesDX
Sneaker

Admin

I'm not gone, just went on a week holiday in Paris.
Pyrafan7

Admin

Lol we do have lives too xD
Andy
August 16th 2011, 7:13 pm
I'm working in the 3DS Section. Drop me a line and I will Write a review, or submit cheats.
____________________________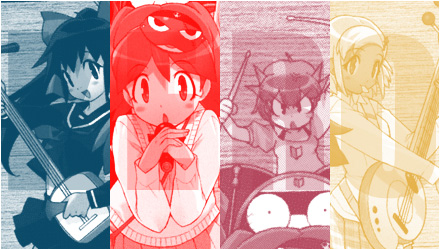 Megatron2000
August 17th 2011, 12:54 am
I vote on a review for Super Street Fighter IV:3D Edition |D
Sneaker

Admin

August 17th 2011, 2:46 am
Not really the topic of this thread (since I'm still here
).
Permissions in this forum:
You
cannot
reply to topics in this forum