Towafan7

Admin

~~~~~~~~~~~~~~~~
The Longest Battle Ever!
~~~~~~~~~~~~~~~~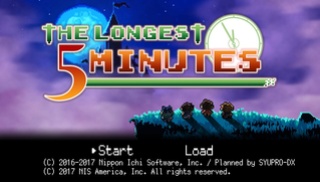 Don't let the name and trailer fool you, The Longest Five Minutes might look and sound like Half Minute Hero at a glance, but The Longest Five Minutes is by far the better game and is a truly incredible JRPG in many ways! Continue reading our review to find out why: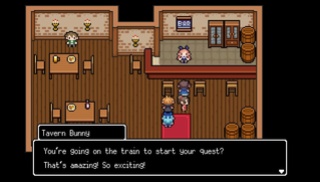 The Longest Five Minutes is a turn-based JRPG similar to the first Lufia game in-terms of many of its mechanics, however where this game really shines is its incredible story which will have you relive the main protagonist Flash Back's journey to defeat the demon king. In this regard it's sort of similar to Half Minute Hero, however the story is much more coherent with up to three to five hours of gameplay per sequence it feels like a true JRPG unlike its spiritual predecessor Half Minute Hero.
The gameplay and story are also as good as most of the SNES classic's from the 90's with great plot-twists and other surprises, The Longest Five Minutes is an instant classic in our opinions! The game is also somewhat longer than we were expecting clocking in at between 30-40 hours in length. The only gripe we have with the game is that it's very easy to beat, though completing the game is a tricky proposition given the complex optional branching story paths the game possesses, because some of which are extremely challenging to trigger. The controls are simple and easy to learn and the game is PSTV compatible which is always fantastic news in our opinions!
The Longest Five Minutes is a very nice looking game with crisp and vibrant 16-bit HD graphics that look amazing! Visually the game looks somewhat similar to that of the Romancing Saga 2 Vita remake. They aren't going to wow anybody, but they're exceptionally good looking, especially the character and enemy models! The music is also top-notch and fits the game's mood perfectly so overall we feel that the audio-visual presentation of the game is nearly perfect!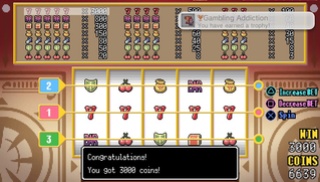 Bottom-Line:
With a unique story, excellent gameplay, and nearly flawless audio-visual presentation, The Longest Five Minutes is a fantastic game that every JRPG fan who owns a Vita should snatch up, while the excellent controls and PSTV compatibility is the icing on the proverbial cake. The only downside of the game is its low level of difficulty, but otherwise the game is a genuine masterpiece and as such we give the game a great level of recommendation!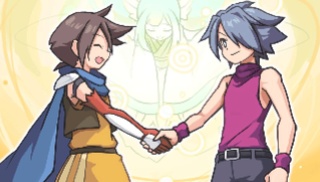 ~~~~~~~~~~~~~~~~
Score: ★★★★★★★★★☆ 9/10
~~~~~~~~~~~~~~~~
~~~~~~~~~~~~~~~~
#Review
#NiSA
#TheLongestFiveMinutes
#Vita
#PSTV
#Gaming
#JRPG
#PSN
#Retail
~~~~~~~~~~~~~~~~
Permissions in this forum:
You
cannot
reply to topics in this forum