Pennsage

Admin

Romancing Saga 2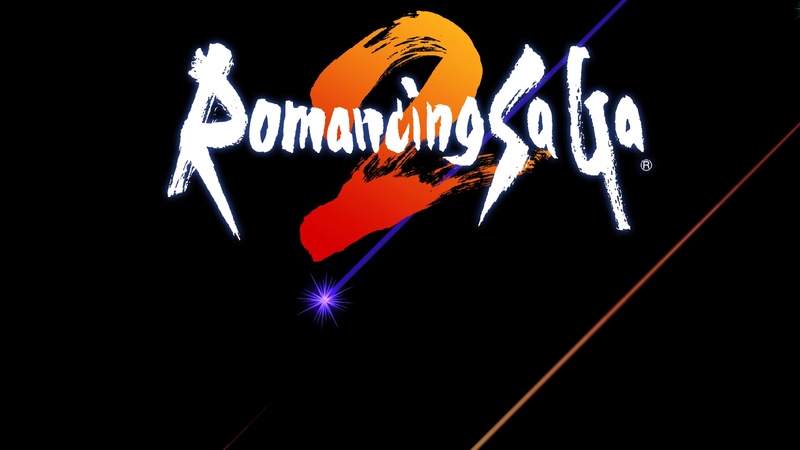 Story
The whole story begins with the Legend of the Seven Heroes being told. The game begins with SaGa's mysterious bard singing about how Avalon first started with your character having a drink at the bar. The game will then switch to King Leon era which takes place in an expedition with his most trusted soldiers and youngest son Gerald The Kind to purge the monsters near the kingdom and seal it so no evil will threaten the kingdom. As the story continues a mysterious woman with a veil appears and warns the King about the return of the Seven Heroes and he should prepare for war against them. However, legend has it that the Seven Heroes have saved the world from total destruction and because of them, there was peace.
King Leon ignores the woman and goes on another expedition to make his kingdom safe but upon his return, he finds his guards dead, his town attacked and in the middle of the town's floor lays his son Victor The Brave. Victor charged in and fought the invader in an honorable one on one but was defeated easily since the opponent he dueled was Kzinssie one of the Seven Heroes. Why did the former hero come back and attack Avalon? Why kill Leon's son? Is he evil? Perhaps are the other Six heroes just as vile as Kzinssie? Progress in the game and find out.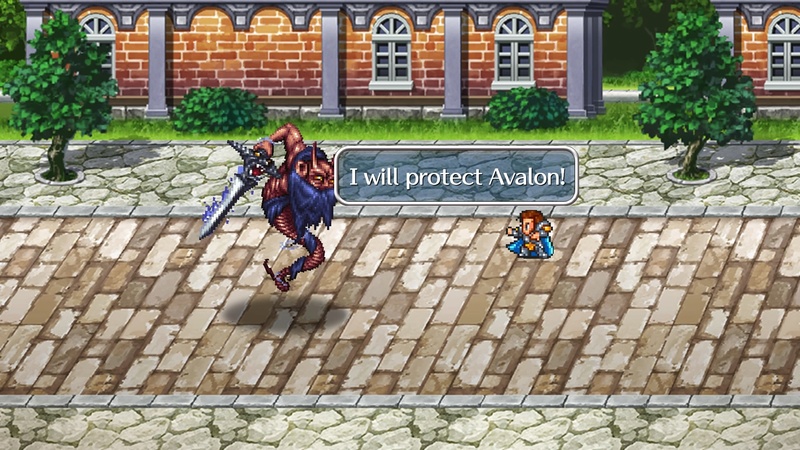 He deserves his name Victor The Brave for fighting something that looks like that!
Small History
Believe it or not, this was originally a Super Nintendo game that was never released outside of Japan until recently. Many years ago a very talented group of translators tried to translate this game but they couldn't make any progress with the weird text. Many other translators tried as well but they all failed due to the weird front. This title belongs to the SaGa series which branched out from Final Fantasy series. The SaGa series started on the original Gameboy (The fat one) titled Final Fantasy Legends. Romancing Saga 2 is the 5th title of the SaGa series, this game is very popular in Japan as far as RPGs go.
Gameplay
This game is quite unique for a Roleplaying game that came out in the 90's. The story progression is very open-ended meaning that you can activate a scenario from an NPC or your chancellor, you investigate the situation and once you finish with its conclusion you can go back to what you were doing or be thrown many years into the future where you pick your next emperor or empress. This game is quite odd unlike having a main character like many other games. It goes down a lineage of Emperors & Empresses until you reach the character you picked at the very start of the game who is called The Final Emperor or The Final Empress. In order to progress with the game story after a few scenarios have been completed a few years or hundreds of years will pass and you have to pick your new successor to the throne. The successor will inherit all of the previous ruler's combat experience.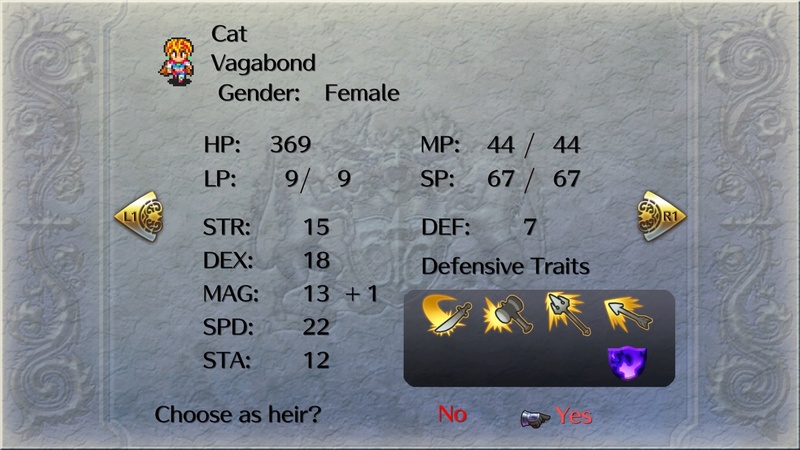 The new Empress is Cat the thief. Nothing stopping her now.
As the ruler, you make your team up to five members. You can acquire new characters, weapons, and powers from completing scenarios. Be mindful of the choices you make there are many different ways of finishing a quest in this game. Finishing a scenario may give new powerful allies, increased funding to your empire, enable fast travel for that entire area,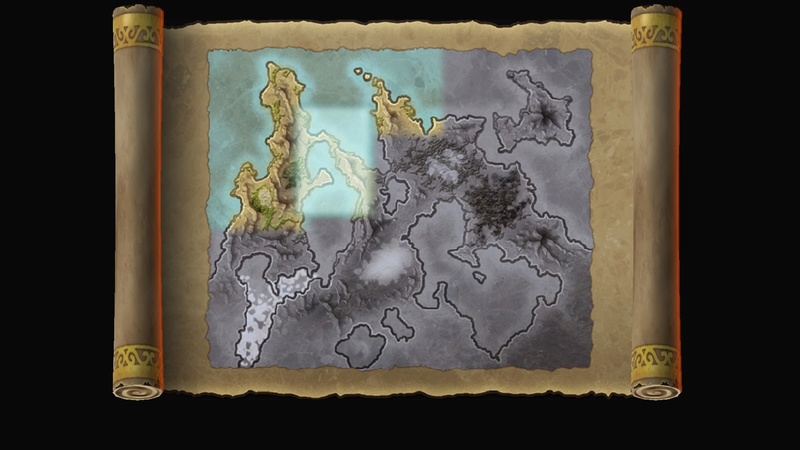 One small step for the Empire in World Domination!
The main currency in this game is crowns and money is used very differently in this game than other games. Since you are the Empire you are automatically given the best weapons and armor in all stores. And if you try to buy weapons or armor from stores they will just give them to you free of charge. Now in order to obtain better weapons and armor, you need to visit the R&D (Research and Development) shop in your castle of course making new equipment is expensive so expect to pay a lot of money and especially if it's a complete upgrade to what you started. You can also make improvements in your Empire ranging from a Magic Labotary, A College, even a place where Heroes around the world can have a place and rest in your kingdom. In order to do this have your current Emperor/Empress sit on their throne and they may summon the chancellor to get the job done. Keep in mind it's very expensive and could take years to build.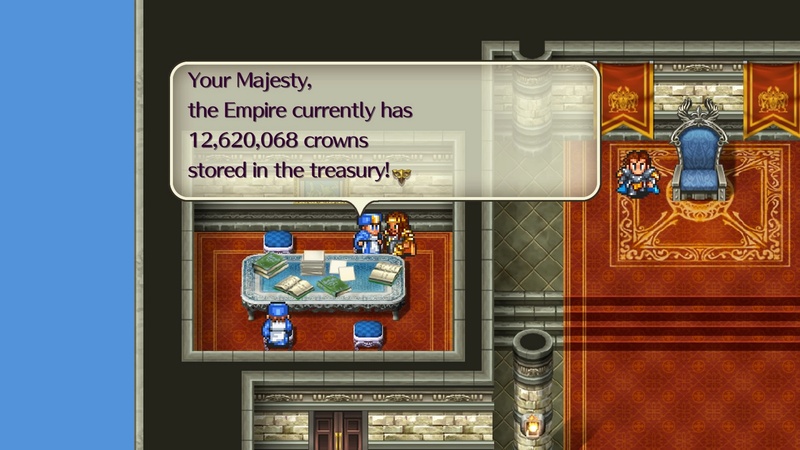 King Leon discussing business
This is the R&D the old man makes weapons, the young guy creates armor.
Combat System
Romancing Saga 2 combat system is rather fun for a turn-based game to start off your group of fighters need a formation the player will always have Imperial Cross formation from King Leon rule however you can learn new formations from other characters you recruit from scenarios. Many formations give different boosts, some have guard on before/after turn, melee boost, speed up boost, or just make it harder to attack certain positions which is wonderful for your squishy units like mages and archers. There are levels in this game and you learn skills in combat. The more proficient a character is with a weapon type the easier it is to "Spark" techs in combat. Sparking is a term used in SaGa games to say your character learned a skill, you can spark techs by using the attack command which is great for learning the basic skills. However, in order to learn the more advanced and stylish techs, you need to get certain characters who fight best with the weapon and fight very powerful monsters. From my personal experience, I found out my teammates sparked skills by fighting very powerful enemies that have a clear advantage over me. The more ugly my situation was in combat my characters constantly sparked new techs in order to kill that enemy, your characters can also learn how to avoid skills as well including one shot and instant win skills like Temptation (Learn to evade that skill I'm not joking) After battle your stats may randomly go up such as hp, mp, sp or weapon proficiency. The game encourages exploration and experimentation.  By the way, this game is very Difficult!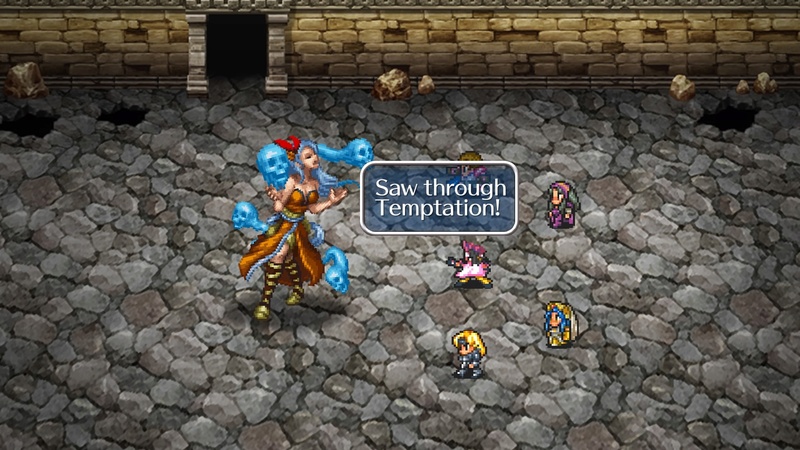 Just learned how to dodge an instant win attack. GO PINK HERCULES!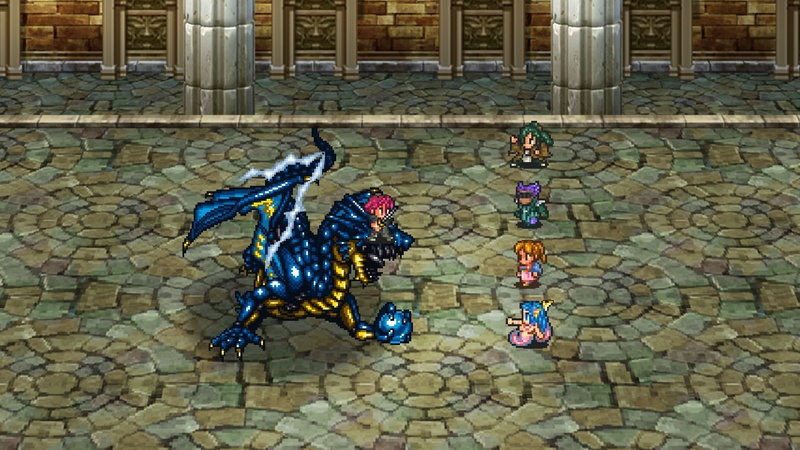 This is a fight I'm in way over my head. Here my thief learns an ultimate attack Eulogy aka Final Letter Z
Graphics
It's hard to believe that this was originally a super Nintendo game. It's been cleaned up a bit to make it look like a polished indie title. The graphics and enemy illustrations are really nice. Square Enix did a very good job making this game look nice.
The super nintendo version
Updated graphics version
Soundtrack
It's okay, the music has done very well including the sound effects. I personally believe they could have added a few more tracks like what they did with the bonus dungeons.
Added features over the original.
-  There are two new characters the Ninja and the  Diviner which can be found in the optional dungeon Maze of Memory.
- Updated graphics.
- New Game Plus. You can start a New Game Plus anywhere you are in the story regardless of if you beat it or not.  What carries over is Global levels, Weapons, Armor, Magic Fusion spells, inherited skills, some consumables, and crowns. Story progression and hp values get reset.
Final Verdict  9/10
This is a wonderful game. Any RPG lover will have their time trying to wrap their head around this title. Playing as an Emperor is AWESOME! The game can be quite challenging and very take some time understanding how things work. The game is very forgiving allowing a New Game Plus option to be activated at any point in the game until your comfortable which your progress. Give the game a shot if you want to play a Legendary RPG. Have a nice day!
Permissions in this forum:
You
cannot
reply to topics in this forum