Towafan7

Admin

~~~~~~~~~~~~~~~~
Zeldahorn: The Wind Waker Ocean!
~~~~~~~~~~~~~~~~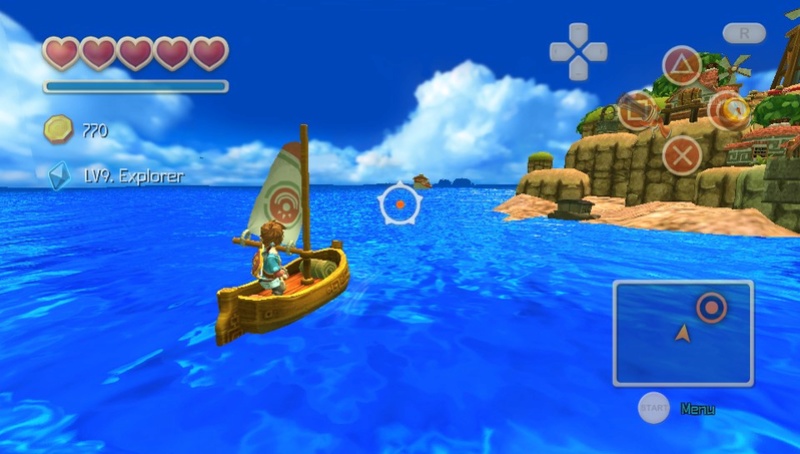 Developed by Cornfox and published by FDG Entertainment, Oceanhorn is an excellent action-adventure title that's sure to please, but how good is it? Continue reading our review to find out!
There's no denying that Oceanhorn is inspired by The Legend of Zelda: The Wind Waker, but it does have some differences and sadly they do make the game a bit less entertaining than the title that it was inspired by. First the positives! The battle system is fantastic, with good pacing and fun boss battles. The puzzles are quite good and sometimes are a little tricky too.
The missions are quite challenging at times and will have you do various things like kill x amount of enemies, ship an item to another island, etc. and will often earn you trophies so they're definitely worth doing if you're a completionist!
The negatives are that exploration by boat is done through a set path, basically on-the-rails which kills the sense of adventure and the number of tools is pretty disappointing compared to Zelda titles. Overall though the gameplay is still quite solid!
The visuals are quite good with vibrant characters and gorgeous effects such as glimmering water which really adds to the experience. The character and enemy models on the other hand are somewhat lacklustre, but the bosses are in most cases very cool looking! The soundtrack is superb and really fits the mood of the game! Expect a variety of catchy tunes that you will likely remember long after you finish the game!
Bottom-Line:
With solid gameplay, excellent music, and a superb audio-visual presentation we thoroughly enjoyed our playthrough of the game. There were a few aspects of the game that kept it from becoming a masterpiece, but overall Oceanhorn was a fun and memorable experience and we recommend it to all fans of the action and adventure genres!
~~~~~~~~~~~~~~~~
Score: ★★★★★★★½☆☆ 7.5/10
~~~~~~~~~~~~~~~~
~~~~~~~~~~~~~~~~
#Vita
#PSN
#Oceanhorn
#FDG
#Cornfox
#Review
~~~~~~~~~~~~~~~~
Last edited by Reanfan on October 2nd 2017, 3:50 pm; edited 1 time in total
Permissions in this forum:
You
cannot
reply to topics in this forum