Towafan7

Admin

~~~~~~~~~~~~~~~~~~~~~~~~~~~~~~~~~~~~~~~~~~~~~~~~~~~~~~~~~~~~
Steer Clear of This Fantasy...
~~~~~~~~~~~~~~~~~~~~~~~~~~~~~~~~~~~~~~~~~~~~~~~~~~~~~~~~~~~~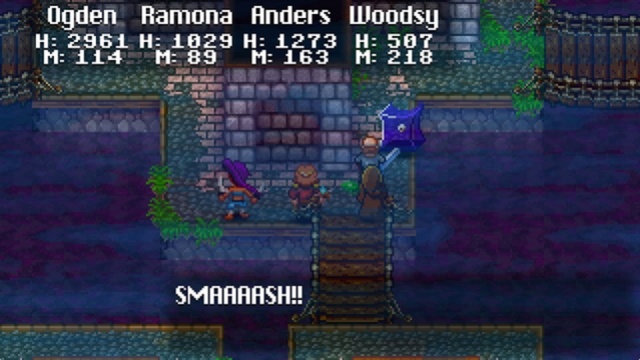 Developed by Muteki Corporation and published by Choice Provisions Dragon Fantasy Book II: The Black Tome of Ice is the sequel to Dragon Fantasy Book I: The Volumes of Westeria which we thoroughly enjoyed in our Wii U and 3DS reviews of the game! Dragon Fantasy Book II is fantastic in theory, however many horrible bugs leave the game in a nearly unplayable state. Here's our opinions of the game.
Dragon Fantasy Book II is an action-rpg similar to Chrono Trigger in-terms of its mechanics, which would be good if not for major technical issues. First of all, during battles the game has a tendency to lag horribly which doesn't make much sense given the fact that the game could have run on a SNES given enough time and effort.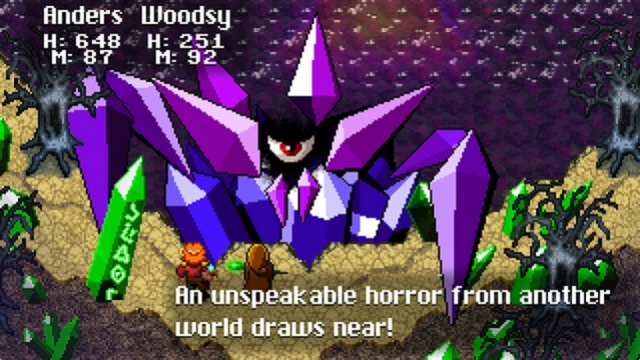 The battles are fast-paced whin the game is functioning properly. You can befriend monsters and have them battle alongside you just like in the first game of the series. The game is quite easy at times and the controls are nearly flawless the latter of which might be the only strong-point that the game possesses. Now to the ugly truth of the matter. Dragon Fantasy Book II is broken, the game freezes frequently, the audio cuts in and out, visual distortions occur regularly, and so many buildings and locations are buggy beyond belief...
Several buildings have a bug that occurs when entered which freezes the game and wipes your save data. There are other bugs that occur during certain story missions when you die that respawn you in an area that prevents you from returning to where you were before forcing you to restart the game from the beginning. These bugs are among the worst we've ever seen and seriously hurt this game's overall score...
Visually the game looks gorgeously retro and the music is fantastic as well! In-terms of the audio-visual presentation Dragon Fantasy Book II: The Black Tome of Ice could easily be mistaken for a 16-bit era AAA
JRPG
except for the constant static and issues with the audio cutting out and minor visual distortions that occur throughout the game. Honestly this game would be 10/10 material if not for the horrific number of game-breaking bugs that this game possesses.
Bottom-Line:
With flawless controls, excellent gameplay, and a fantastic audio-visual presentation, Dragon Fantasy Book II: The Black Tome of Ice would be a nearly perfect game if not for the fact that nearly every aspect of the game is hampered by serious game-breaking bugs. The issues are so severe that we can't recommend the game to anyone as-is.
Price: $14.99
~~~~~~~~~~~~~~~~~~~~~~~~~~~~~~~~~~~~~~~~~~~~~~~~~~~~~~~~~~~~
Score: ★☆☆☆☆☆☆☆☆☆ 1/10
~~~~~~~~~~~~~~~~~~~~~~~~~~~~~~~~~~~~~~~~~~~~~~~~~~~~~~~~~~~~
~~~~~~~~~~~~~~~~~~~~~~~~~~~~~~~~~~~~~~~~~~~~~~~~~~~~~~~~~~~~
#Review
#DragonFantasyBookII
#ChoiceProvisions
#MutekiCorp
#JRPG
#Bad
~~~~~~~~~~~~~~~~~~~~~~~~~~~~~~~~~~~~~~~~~~~~~~~~~~~~~~~~~~~~
Permissions in this forum:
You
cannot
reply to topics in this forum