unrealgamergirl

Admin

~~~~~~~~~~~~~~~~~~~~~~~~~~~~~~~~~~~~~~~~~~~~~~~~~~~~~~~~~~~~
Love it or Hate it Season Pass Mania Has Struck Again...
~~~~~~~~~~~~~~~~~~~~~~~~~~~~~~~~~~~~~~~~~~~~~~~~~~~~~~~~~~~~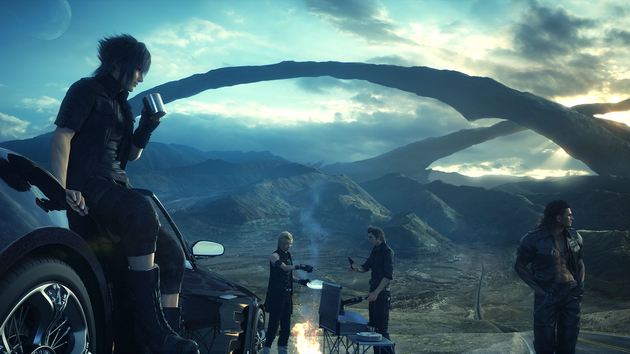 Hey there PlayStation gamers, Bre here with a second update of the night. Who here has played a Final Fantasy game? Who here is looking forward to the new season pass that has been announced? If so then this update is just for you, the reason release of news that Final Fantasy XV season pass there has been some speculation of what could come with it.
The sad part is Enix has gave us no information as to what is coming with it, or have they? Someone has translated the more detailed Japanese description of the season pass, and it's given us some juicy details. The season pass will have six parts, and the six parts will be released in this order:
1. Booster Pack

2. Episode Gladiolus

3. Holiday Pack

4. Episode Ignis

5. Episode Prompto

6. Expansion Pack
While we can't confirm what each of these shall bring it does seem there are some obvious things, such as Holiday Pack. There also seems to be an episode for each member of the Noctis party to come out with this season pass.
The one that seems the most meaty and important though is the Expansion Pack, but that's just our theory. I think we've given you enough to think about, so time to just wait. Until next time, keep on gaming.
Source:
Pushsquare.
~~~~~~~~~~~~~~~~~~~~~~~~~~~~~~~~~~~~~~~~~~~~~~~~~~~~~~~~~~~~
#PS4
#SquareEnix
#JRPG
#SeasonPass
#DLC
#FinalFantasyXV
~~~~~~~~~~~~~~~~~~~~~~~~~~~~~~~~~~~~~~~~~~~~~~~~~~~~~~~~~~~~
Permissions in this forum:
You
cannot
reply to topics in this forum