Towafan7

Admin

~~~~~~~~~~~~~~~~~~~~~~~~~~~~~~~~~~~~~~~~~~~~~~~~~~~~~~~~~~~~
Ascending The Metroidvania Ladder!
~~~~~~~~~~~~~~~~~~~~~~~~~~~~~~~~~~~~~~~~~~~~~~~~~~~~~~~~~~~~
Developed and published by Nostatic Software Ascent of Kings offers players hardcore retro platforming that can be quite challenging at times, but does that mean that the game is without faults? No, but it certainly is a solid decent game and here's why:
In Ascent of Kings you play the role of a young prince who must climb a sacred mountain to attain kinghood. Your four brothers who set out before you will give you items that will aid you and allow you to progress further into the game! The shrines that are scattered throught the mountain provide your character with health and oxygen upgrades which is will prove to be helpful as well.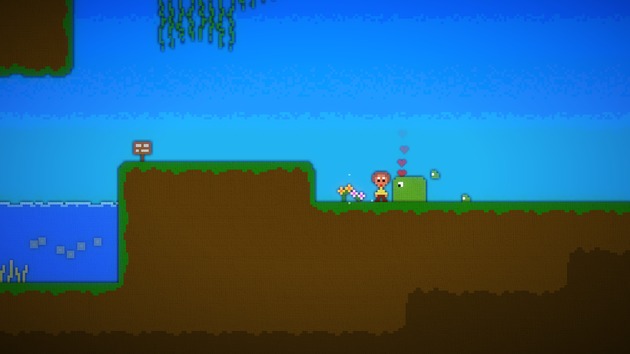 The platforming itself can be tricky at times with hazards and challenging jumps to be made, along with levers, pitfalls, lava, and more that will test your eye-hand coordination as well as your reflexes.
The controls are a quite floaty and somewhat unresponsive, similar to the first Metroid title "though not as bad". The game also features Off-TV-Play and that's a great feature in any game, especially when it functions flawlessly as it does in Ascent of Kings!
One of the
HUGE
downfalls of the game is that it's incredibly short, so short in-fact that it can be beaten 100% in less than an hour. The other downfall of this game is the lack of replay value after completing everything in the game. There's no hidden bonuses or easter eggs to unlock which really hurts a Metroidvania style platformer such as this one.
The soundtrack and retro ambience of the game is truly great and is one of the better aspects of the game and visually Ascent of Kings is just oozing with retro goodness, enough said! We truly enjoyed the audio-visual presentation of the game!
Bottom-Line:
With enjoyable, yet challenging gameplay, excellent controls complete with flawless Off-TV-Play as an option, and a superb audio-visual presentation, Ascent of Kings could have been a truly great game, however the lack of content and replay value seriously hurts our overall opinion of the game. Nonetheless we still enjoyed it a fair amount so Ascent of Kings receives a decent recommendation from us!
Price: $1.99
~~~~~~~~~~~~~~~~~~~~~~~~~~~~~~~~~~~~~~~~~~~~~~~~~~~~~~~~~~~~
Score: ★★★★★★☆☆☆☆ 6.8/10
~~~~~~~~~~~~~~~~~~~~~~~~~~~~~~~~~~~~~~~~~~~~~~~~~~~~~~~~~~~~
~~~~~~~~~~~~~~~~~~~~~~~~~~~~~~~~~~~~~~~~~~~~~~~~~~~~~~~~~~~~
#WiiU
#eShop
#Review
#NostaticSoftware
#Nindie
~~~~~~~~~~~~~~~~~~~~~~~~~~~~~~~~~~~~~~~~~~~~~~~~~~~~~~~~~~~~
Permissions in this forum:
You
cannot
reply to topics in this forum