Towafan7

Admin

~~~~~~~~~~~~~~~~~~~~~~~~~~~~~~~~~~~~~~~~~~~~~~~~~~~~~~~~~~~
Turn-Based Space Exploration!
~~~~~~~~~~~~~~~~~~~~~~~~~~~~~~~~~~~~~~~~~~~~~~~~~~~~~~~~~~~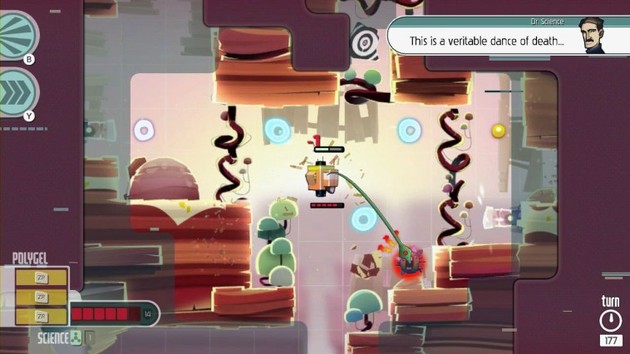 Space, the final frontier! A normally lonely place devoid of any life besides some vacuum-resistant bacteria, however in the wacky universe of Nova-111 this is far from being true! You must rescue scientists and avoid objects and terrifying space monsters in a turn-based fashion. This is one heck of a unique title that we thoroughly enjoyed, but how does Funktronic Labs' space adventure stack up against eShop greats such as Shovel Knight and Freedom Planet? Keep reading to find out!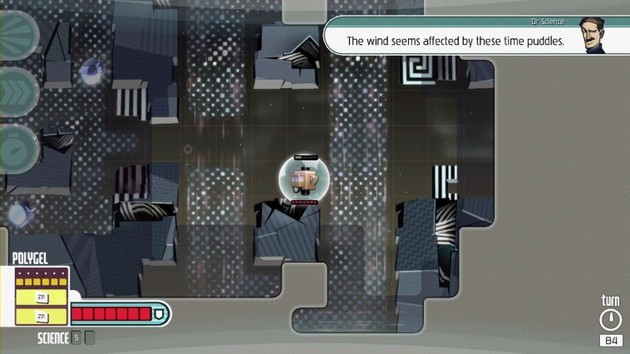 Nova-111 is quite an unusual beast in that it is part puzzler, part adventure, and part strategy title with a dash of RPG thrown into the mix. In Nova-111 you control a ship that is on a rescue mission to save other scientists that are scattered throughout certain areas in space. You move in a grid and each time you move is considered a turn. In some cases you'll want to destroy enemies, but in others you'll want to strategically avoid them to avoid certain death.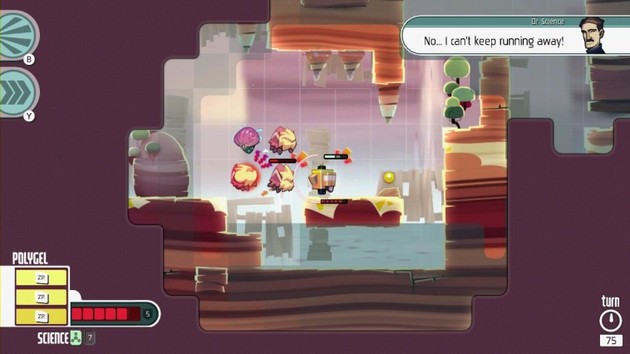 The overall length of the game is decent enough and the difficulty is somewhat challenging later on in the game, but nothing really had us stumped in this game. The Gamepad features in Nova-111 are excellent, although they pale in comparison to the brilliant use in Affordable Space Adventures.
Visually the game looks great! It isn't going to knock anyone's socks off, but the art-direction is still superb. The soundtrack is excellent and really adds to Nova-111's atmosphere. Overall the audio-visual presentation is amazing!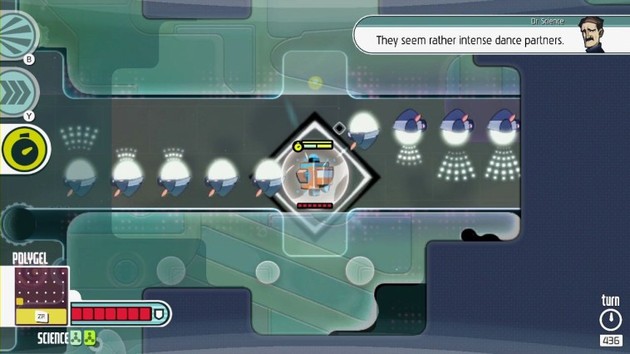 Bottom-Line:
With excellent gameplay, great use of the Wii U Gamepad, and a superb audio-visual presentation Nova-111 is a great game that will provide gamers with hours of fun! We definitely recommend the game to all fans of the strategy genre!
Price: $10.99/£11.99/€13.99
~~~~~~~~~~~~~~~~~~~~~~~~~~~~~~~~~~~~~~~~~~~~~~~~~~~~~~~~~~~~
Score: ★★★★★★★★☆☆ 8/10
~~~~~~~~~~~~~~~~~~~~~~~~~~~~~~~~~~~~~~~~~~~~~~~~~~~~~~~~~~~~
~~~~~~~~~~~~~~~~~~~~~~~~~~~~~~~~~~~~~~~~~~~~~~~~~~~~~~~~~~~~
#WiiU
#Strategy
#eShop
#SpaceAliens
#TurnBased
~~~~~~~~~~~~~~~~~~~~~~~~~~~~~~~~~~~~~~~~~~~~~~~~~~~~~~~~~~~~
Permissions in this forum:
You
cannot
reply to topics in this forum