KeAfan7

Admin

What's New Ooby Doo!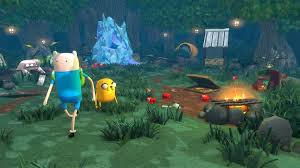 Adventure Time is known for its quirky sense of humour and outlandish adventures, but does Little Orbit's Adventure Time: Finn and Jake Investigations live up to the series it's based on? Continue reading the rest of our review to find out!
The heart of the game is a point and click adventure, similar to the famous Telltale Games releases, but mixed with some adventure and action elements as well! The gameplay is relatively simple where you'll travel to one of five "graybles" to investigate and solve crimes and mysteries much like Scooby Doo and the mystery crew does in the classic Scooby Doo series'!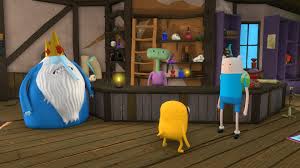 The game also possesses battle sequences where you can fight enemies and use special team moves, but it's way too simplistic and we honestly felt that it was quite a boring addition to the game.
The game's controls a straightforward and extremely easy to learn, perhaps too easy...
Speaking of controls, the game utilizes a variety of controls such as the Gamepad, Wii U Pro, and Wii Classic Controller which is certainly a welcome feature of the game and the Off-TV-Play works flawlessly as well!
The story of the game is pretty straightforward and not that interesting, however there are a few moments in the game that honestly made us chuckle so the humour is quite funny at times.
Visually the game looks like it belongs on a PS2 or Wii rather than on the Wii U, but it does get the job done and the music is decent, but certainly isn't anything that you'll be humming afterwards. Overall the audio-visual presentation is about average in our opinions.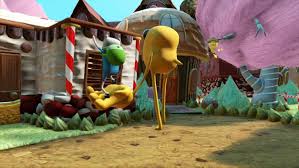 Bottom-Line:
With decent gameplay, great controls, excellent controller options and Gamepad features, Adventure Time: Finn and Jake Investigations for the Wii U eShop is a decent game that some Wii U owners and most fans of the TV series will likely enjoy, however over simplified battles and a mediocre audio-visual presentation prevent this game from receiving a solid recommendation, but nonetheless the game is decent and as such we give it a decent level of recommendation!
Price: $39.99

Score: ★★★★★★☆☆☆☆ 6.8/10
Last edited by Reanfan on October 16th 2017, 1:50 pm; edited 2 times in total
Permissions in this forum:
You
cannot
reply to topics in this forum