KeAfan7

Admin

Super Poster!

This member has made a splash by posting over 10,000 messages and comments in our community!

Mega Coinage!

This kind user has earned over 50,000 Coins! Happy posting!
Pixels 4 Life!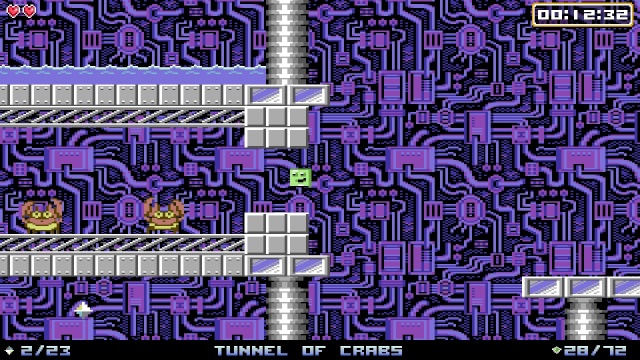 Even the Commodore 64 and other early gaming computers make an appearance in this thrilling trip down retro-gamer memory lane!
Life of Pixel was developed and published by Super Icon Ltd. The game or rather the games are arcade-style platformers that are relatively straightforward, but in some cases very difficult! The games are separated by over a dozen consoles including a few unlockable consoles with the earlier computers and game consoles being easier than the newer ones. Each console can be selected in a hub and once you're in the game you must avoid enemies, collect gems and items, and reach the goal.
Each console is faithfully represented in this game and looks and sounds like true-to-life! In this regard Life of Pixel is a superb trip down video game memory lane. You're also greeted by a little information about the computer or game system that you have selected before the game boots up, which is a nice educational tool for younger gamers who want to know more about these older gaming systems!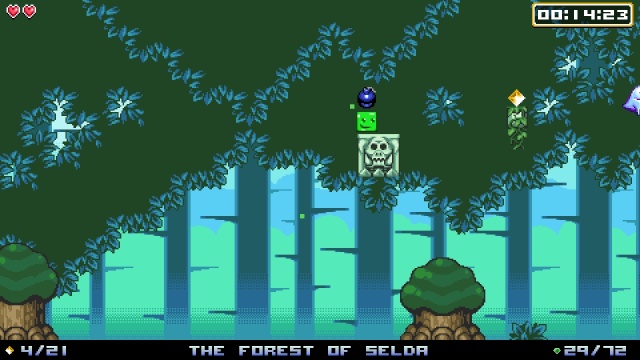 The game might be challenging, but that's part of the charm of retro games! Be prepared don those rose-tinted glasses!
In-terms of difficulty the game starts off easy, but later consoles are a beast to beat especially if you're aiming to unlock the three locked game consoles. Though once you complete the game there isn't much reason to come back to the game, unless you really like the game and yes it's a reasonably fun game in our opinion. Regardless the actual replay value is limited with this game.
As for the controls they are smooth and easy to learn. The wide array of supported controllers is nice as well, but the Gamepad features "when using the Wii U Gamepad could be better.
The audio-visual presentation of the game is a nostalgia filled treat that just oozes with that retro feeling! Each console, computer, and handheld looks and sounds as it should. This is definitely the game's strong point and rightfully so!
Even the Gameboy makes an appearance in the game, with its actual hardware limitations! In fact every console in this game was developed to faithfully emulate the limitations of the actual hardware to give the game an authentic feel!Bottom-Line:
With solid gameplay, superb controls with an assortment of options, and a flawless audio-video presentation Life of Pixel is a game that most retro gamers would find to be quite enjoyable, however the drawback is that the game can be brutal at times and has limited replay value, but overall we give the game a solid to high recommendation to our viewers!
Price: $9.99

Score: ★★★★★★★★☆☆ 8/10
Permissions in this forum:
You
cannot
reply to topics in this forum