Towafan7

Admin

Fun With Blox!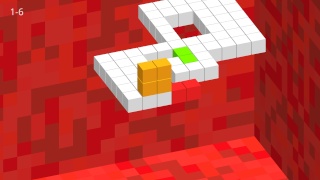 BreezeBlox is a puzzler developed and published by Pugsley Games and is somewhat similar to Two Tribes' title Rush which is a very good thing as we thoroughly enjoyed that game, but how does this game compare to Rush? Keep reading to find out!
The gameplay is simple, but can be extremely difficult especially during later stages. You must basically get your block from the starting point to the finish point in the proper position without going over the edge of the stage! This gameplay formula is extremely similar to Two Tribes' puzzler Rush however the mechanics are a bit different. The game has a ton of stages that'll take a quite a few hours to beat. There are several different hazards such as blocks that drop after being travelled across and many others that really add to the gameplay formula adding to the game's challenge!
The controls are silky smooth and the Off-TV-Play works flawlessly!
The graphics of BreezeBlox are simple yet effective with little to no slowdown. The game won't impress you visually, but it still looks nice! The music on the other hand is incredibly repetitive which is quite disappointing, but isn't a serious issue.
Bottom-Line:
With solid gameplay, plenty of content, flawless controls, and simple yet solid visuals BreezeBlox is a game that can bring hours of fun to any fan of the puzzle genre, but the repetitive soundtrack does drag the game down a peg or two, but overall we definitely recommend this title!
Score:
★★★★★★★☆☆☆ 7.5/10
Permissions in this forum:
You
cannot
reply to topics in this forum