Towafan7

Admin

Challenging Fun!
We thought that 99Seconds was a very solid title in our review of the game
so how does 99Moves stack up to the previous game in the 99 series? Keep reading to find out!
99Moves features 4 different game modes and online rankings to compare your scores to your friends or the best 99Moves players out there! Mission mode has you trying to reach the goal within 99 moves and is a straightforward survival mode that is great for single player sessions. Arcade mode spices things up with higher difficulty and slightly different rules! The other game modes are strictly for multiple players to enjoy and are quite fun!
The controls are for the most part very responsive and work well with the game and the Off-TV Play works flawlessly and is a nice addition to the game!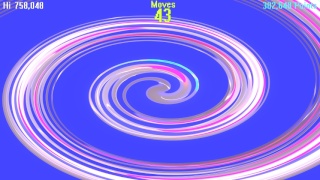 The graphics are decidedly retro and fit the game very well, while the music is hit and miss. Overall the audio-visual presentation is positive.
Bottom-Line:
With great gameplay, solid controls, and great retro visuals 99 Moves is a great budget game for the Wii U eshop, though the music can be hit and miss the game's overall more enjoyable than 99 Seconds and we definitely recommend checking this game out!
Price: £2.29/$2.49

Score:

★★★★★★★★☆☆ 8/10
Last edited by Ichigofan on February 11th 2016, 3:27 pm; edited 1 time in total
Permissions in this forum:
You
cannot
reply to topics in this forum