KeAfan7

Admin

Hyrule Warriors Move On To The Finals!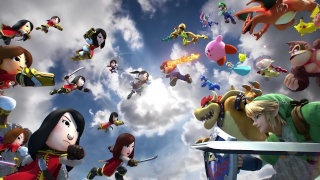 Original Article:
It's time for another WiiWareWave Game of The Year 2014 match up! During the last match-up Shovel Knight moved on to the finals after it buried Super Smash Bros. 4 by receiving 78% of the votes! This match-up features two very popular titles! And those titles are Fantasy Life and Hyrule Warriors. Which game will face-off against Shovel Knight in the finals? Only you can decide that!
Voting will be open to all visitors and members for 48 hours. You don't have to be a member to vote in our poll. Which game will you vote for and why? Let us know in our comments below!
Update:
Voting is over and Hyrule Warriors has obliterated Fantasy Life! Hyrule Warriors is headed to the finals alongside Shovel Knight! The final match-up begins tomorrow and voting will last for 7 days. Which game do you want to see named the champion? Let us know in our comments below!
Last edited by Rukiafan on February 19th 2015, 12:38 pm; edited 1 time in total
Permissions in this forum:
You
can
reply to topics in this forum