Towafan7

Admin

For Loot And Glory!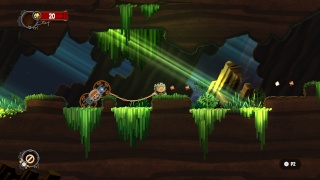 Developed and published by Frima Studios Chariot is a unique take on the physics-based platforming formula and has a charming cast of characters and unusual gameplay, but is it a game that we recommend downloading ASAP? To find out the answer to that question you need just continue reading the remainder of this review!
The story is simplistic, but comedic, however it's not a primary aspect of the game, though the rotten king's demands are hilarious at times! The gameplay is where the real meat of the game lies and it's quite unique and very enjoyable! The platforming is somewhat slow paced, but challenging thanks to the fact that you have to drag a small wagon along with you and find ways around many extremely tricky obstacles. You'll also want to collect loot that you find during the stages. This loot can be used to buy things from the shop that is available between stages and offers unique items to help you out!
All of these things can be done with just a single player, however a second player can join-in at anytime to give you a hand and have fun together! This game is definitely a game that you'll want to play with friends when they are available!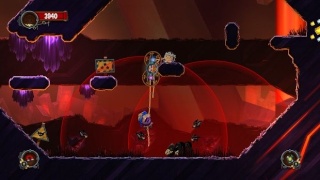 The controls are flawless on all of the supported controllers including the Gamepad and Wii Classic Controller Pro! The Off-TV Play is also nearly perfect and is a superb feature of the game when playing solo!
On the audio-visual side of things the HD graphics are excellent and really pop! The details of the backgrounds and character models are top-notch, while the lighting and special effects are quite impressive! The stages are varied with some being wooded, others being frozen or filled with lave, but all of which look absolutely breathtaking!
The music is nice and fits the game quite well! It isn't overly memorable, but it's far from bad. The sound effects are decidedly retro while the voice acting was a pleasantly unexpected surprise!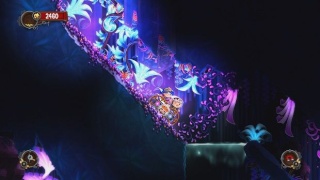 Bottom-Line:
With great gameplay, extremely enjoyable co-op, flawless controls, and excellent visuals Chariot is a great game that we highly recommend even at full-price, though if you don't have any friends to play with it might not be quite as fun, but regardless you should still at least consider downloading this amazing title!
Price: $14.99

Score:

★★★★★★★★☆☆ 8.5/10
Permissions in this forum:
You
cannot
reply to topics in this forum