Towafan7

Admin

Survive Alone or Be A Hero and Survive Together!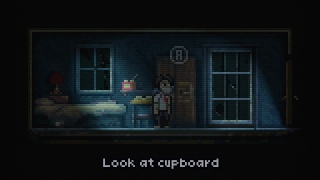 Lone Survivor is a post-apocalyptic survival horror action platformer developed by Superflat Games and published by Curve Studios. Lone Survivor: Director's cut has additional content that was made available after the game originally released on the PS3. The objective is simple you must navigate deadly corridors in order to find food, shelter, weapons, ammo, and most importantly escape from the nightmarish zombies that have overrun your apartment building and beyond!
The game is surprisingly dark and frightening for a retro-inspired horror game and you'll frequently view some seriously disturbing flashback scenes during the game's story which might give players nightmares! The game also features multiple ending from what we've heard one with your protagonist being the lone survivor while others are unlocked by saving other survivors, however after two playthroughs we only managed to see one of the endings both times.
The controls are for the most part easy to learn albeit a little clunky at times, but they shouldn't give most players any issues. The Off-TV Play works flawlessly and is a great feature that is especially useful for gamers that don't always have access to a television set!
The graphics are dark and in many cases quite frightening with eerie lighting effects, blood, gore, disturbing special effects. The overall quality of the graphics is quite good and looks reminiscent of later SNES games though the SNES wouldn't have been capable of displaying some of the more advanced effects that Lone Survivor possesses! The music and sound effects are extremely eerie and will keep you on the edge of your seat which is exactly as it should be in a horror title and it fits the game like a glove!
Bottom-Line:
With great gameplay, a story that is both eerie and frightening, superb 16-bit graphics, and a spooky soundtrack that will keep you on the edge of your seat! All of these reasons make Lone Survivor: Director's Cut a fantastic game for any fan of the horror genre! Though slightly clunky controls do hamper the game ever so slightly it's still a nearly perfect title that is definitely worth downloading!
Price: $14.99

Score:
★★★★★★★★★☆ 9.7/10
Permissions in this forum:
You
cannot
reply to topics in this forum