Towafan7

Admin

Uncovering The Truth About Your Life And Death!
Master Reboot is a sci-fi horror game developed and published by Wales Interactive and is an extremely unusual game, but does this mean that the game is good? Continue reading to find out the answer to that question!
In Master Reboot you play the role of a person who has passed away and had their soul uploaded on the Soul Cloud to help their soul live on even after death, but not all is as it seems and you must uncover the truth about Soul Cloud while piecing together your memories to remember who you are and how you died. The game has some tricky 3D platforming and challenging puzzles to solve to progress through the game's many different stages. And the game even features special stages such as a street memory stage where you must drive a car and avoid oncoming traffic. These give the game quite a bit of variety which is nice!
Master Reboot is also extremely eerie with progressively evolving background sounds that will put you on the edge of your seat, while various spooks and monsters will unexpectedly attack you causing your heart to race! Overall for a T rated game Master Reboot is exceptionally scary and is a great game for fans of the horror genre!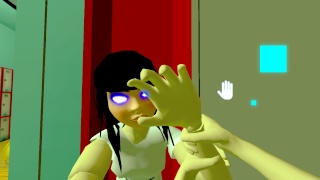 The game is very long and features over 30 stages of mind-bending puzzles and heart-pounding frights! There are many hidden blue ducks to find in the stages that can unlock hidden memories not covered in the actual story so completists will want to collect all of them to better understand the story!
The visuals in the game are very impressive for an indie title with full-3D graphics that are reminiscent of late Gamecube era titles. And every area has intricate details that only add to the eeriness of the game while shadowy apparitions will constantly phase in and out which will keep you constantly on the edge of your seat!
The audio ambiance is one of the most frightening aspects of this game as you will hear footsteps, children laughing in broken voices, screams, whispers, etc. which will undoubtedly keep you in a state of panic!
The controls in the game are fairly smooth and easy to learn, however it would have been nice if the Wii Classic Controller Pro was supported, but all in all the controls are great! The Off-TV play is a great feature as well and it works flawlessly with no audio issues whatsoever!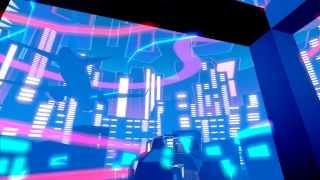 Bottom-Line:
With spooky gameplay that is both challenging and enjoyable in an adrenaline rushing sort of way Master Reboot is an excellent game in the horror genre and is certainly one of the best if not the best horror game currently available for the Wii U and the incredible audio ambiance and AAA quality 3D graphics the game is all-around an amazing title! The only negative we have is the lack of the Wii Classic Controller Pro support, but that's just a minor complaint! We highly suggest downloading this amazing title if you're a fan of the genre!
Price: $14.99
Score:
★★★★★★★★★☆ 9.5/10
☆Game of The Month: July 2014 *Tie*☆
Last edited by Ichigofan on February 11th 2016, 2:18 pm; edited 2 times in total
Permissions in this forum:
You
cannot
reply to topics in this forum