KeAfan7

Admin

An Epic Adventure of Bug-Sized Proportion!
Pikmin 3 was developed by Nintendo and legendary Nintendo developer Shigeru Miyamoto had a big hand in how the game was developed! So is it as good as one would expect from a game molded from the mind of Shigeru Miyamoto? Keep reading our review to find out!
Pikmin 3 starts of with the story of the protagonists who have crash-landed on an alien world while searching space for a planet with a sufficient food source for their planet's populous. You must help them control tiny ant-like creatures called Pikmin to defeat large creatures and to gather food while exploring this vast alien world! You'll run across new types of Pikmin with unique abilities as the game progresses such as the powerful Rock Pikmin which can injure shelled creatures and break glass and crystals! You only have a limited food supply so you must find fruit and have the Pikmin gather them before your supply runs out.
The world is separated into several large maps and you must fully explore them in order to completely finish the game, The bosses are very challenging so expect to lose alot of your Pikmin during these battles! On top of the story mode there are two other modes to play! The first is mission mode where you will aim for the high score on the leaderboards by fulfilling objectives such as defeating enemies or collecting fruit. Most of these maps must be purchased as dlc from the eshop and are well worth their price! Overall the mode is fun and challenging.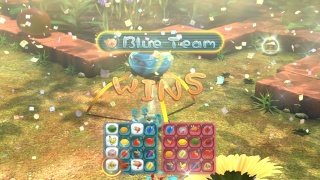 The other mode is a multiplayer Bingo Battle mode where you are given certain objectives and by fulfilling those objectives you receive a mark on the objective card, creating a vertical, horizontal, or diagnal line earns you a win! Each player can also try to foil their opponent's plans by going to battle with their Pikmin! All in all this is an enjoyable game mode!
The music and sound effects in the game are very fitting and sound gorgeous, while graphically the game looks breathtaking with a massive world full of flora and fauna that look very realistic, while maintaining the cheerful charm of Nintendo's world-famous art-style! The enemy and boss designs are also quite impressive.
The controls in the game are a mixed bag with the classic style being smooth and easy to learn, while the touch controls method is for advanced players and will test your skills and reflexes! The Off-TV Play is flawless and works very well with Pikmin 3!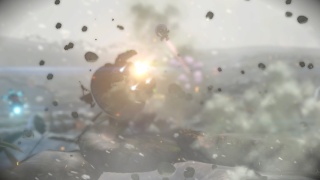 Bottom-Line:
With great gameplay that features an enjoyable campaign, a leaderboard oriented mission mode, and the fantastic Battle Bingo multiplayer mode Pikmin 3 will have you coming back again and again, while the incredible soundtrack and breathtaking graphics will immerse you into the game's world! The controls are also easy to learn and smooth, but you will definitely want to set the controls to classic style if you're new to the game, but if you want a challenge the touch control option is the way to go! Overall this is a nearly flawless game that we recommend highly to any Wii U owner!
Score:
★★★★★★★★★★ 10/10
Permissions in this forum:
You
cannot
reply to topics in this forum